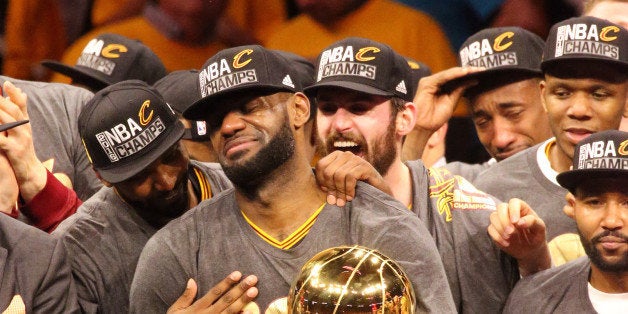 Just before the Cleveland Cavaliers won their first NBA championship in 52 years, star forward LeBron James recalled that the favorite teams of his youth were sports dynasties such as the Chicago Bulls and Dallas Cowboys of the early 1990s.
"As a kid, you see success (and) you're like 'I'm going to model myself after those guys,'" he told Cleveland.com.
Given the significant rewards that sports dynasties rack up, it's easy to see why business leaders respect and admire them too. Repeated success indicates ability, acumen, expertise and teamwork. And a consistent level of achievement not only shows strategic thinking and discipline, it drives home the point that collaboration counts. It takes more than star performers to achieve superior results year after year.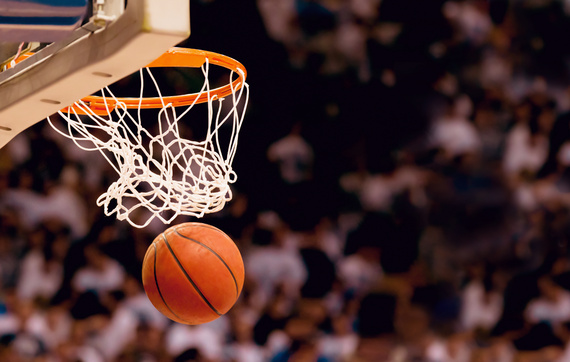 From my experience as cofounder of Origin Investments, I've realized that business leaders at every level, from managers to CEOs, can use the principles sports dynasties have embraced to build better business models and increase their win records. Here are seven lessons we've taken from different playbooks and use internally as a team:
1. Foster respect. Successful teams go to great lengths to foster cultures of respect, a value that transcends fields and clubhouses. A positive and humble perspective also helps high-performing teams in businesses, and even boardrooms, endure challenging circumstances.
"Ability may get you to the top, but it takes character to keep you there," longtime UCLA basketball coach John Wooden wrote in "They Call Me Coach."
At Origin Investments, that culture starts with my partner, co-CEO Michael Episcope. We respect each other's vision, responsibilities and decisions and don't let differences become issues that affect our team or goals. The culture extends to all levels; all opinions are respected and encouraged. This comes with the responsibility of being data-driven with opinions.
2. Love the game. Top teams in sports and business share a passion for doing things the right way, or, as countless athletes have put it, "the way the game is supposed to be played." They give their best efforts every time, regardless of whether a title is on the line, out of their passion and love for the game. This philosophy informs every deal we do and project we manage.
Our commitment to invest in regional offices and develop industry-leading technology exemplifies what is necessary to build a winning private equity real estate platform.
3. Be centered on excellence. "Gentlemen, we will chase perfection," coach Vince Lombardi said in his first team meeting as Green Bay Packers coach, "knowing full well we will not catch it, because nothing is perfect. But we are going to relentlessly chase it, because in the process, we will catch excellence. I am not remotely interested in just being good."
In assembling our team of asset managers and acquisition experts, we looked for people who strive to master and grow with their roles. They're aware of their performance, and their truest competition is against themselves.
Sports teams and companies have to work to attract the best talent. Often times, the best players go to one organization over another because of a superior leader. People want to work for great leaders, and teams and companies need those leaders.

4. Find value where others don't. The Chicago Blackhawks had to reassemble their squad after each of their three Stanley Cup victories. Despite a hard salary cap, they managed to retain core players such as Jonathan Toews and fill in departures with underappreciated players. That's an inspiration in development, where the best opportunities come in identifying an undervalued prospect and executing a turnaround plan.
That's exactly what we did in 2013 when we bought Lux24, a condominium project in Chicago's West Loop, in a foreclosure deal. We identified what our team felt were solvable problems and, less than three years later, we more than doubled the $16.75 million acquisition price when we sold it for $35 million.
5. Embrace unconventional wisdom. In 1989, the Dallas Cowboys turned heads when they traded Herschel Walker, the team's marquee player. The strategy allowed coach Jimmy Johnson to stockpile the draft picks that built the foundation of a football dynasty--the consistent winners who inspired the young LeBron James to excel in football as well as basketball.
When Michael and I decided to build a firm that partnered directly with individual investors, we made unorthodox moves to build a pioneering technology platform that could deliver results at scale. It wouldn't have succeeded if we didn't share the Cowboys' concept of a commitment to a bold plan.
6. Stay focused. It's easy to miss opportunities if you're not attentive, a lesson driven home by legendary coach Phil Jackson.
"Most of us spend the bulk of our time caught up in thoughts of the past or the future--which can be dangerous if your job is winning basketball games," Jackson wrote in his memoir "Eleven Rings." "Basketball takes place at such a lightning pace that it's easy to make mistakes and get obsessed with what just happened or what might happen next, which distracts you from the only thing that really matters--this very moment."
This "head in the game" mentality is critical in real estate, where it's possible to miss a provision of a deal, or re-evaluate a strategy in a changing business environment, that can have major consequences.
7. Make it happen. High-performing teams persist despite the obstacles.
"In order to be a winner," Duke coach Mike Krzyzewski wrote in "Leading With the Heart," "You have to look for ways of getting things done and not for reasons why things can't be done. People who live with excuses have things that can't be done hovering around them all the time."
At Origin, Michael and I built, hired and funded a world-class team, and created a proprietary technology infrastructure, because we believed that the market would recognize the value of these assets and they would attract clients. We had to build both first, based on our belief in ourselves and the outcome. So we made it happen through conviction, perseverance and commitment to our vision.
Calling all HuffPost superfans!
Sign up for membership to become a founding member and help shape HuffPost's next chapter