The U.S. would not be the strong, resilient powerhouse it is today had it not been for the women who boldly pursued ideas ahead of their times. According to research conducted by the U.S. Chamber of Commerce Foundation and its Center for Women in Business in 2014, women-owned firms now account for almost 30 percent of all businesses and one in five women-owned firms rake in revenue of $1 million or more.
Women have been reshaping the entrepreneurial landscape for longer than you would think, starting their own micro-enterprises out of choice or necessity. Those who have succeeded in business have become prominent, strong female leaders - beacons of hope and encouragement for other women considering launching their own ventures. They - like Benjamin Franklin, John Adams, Thomas Jefferson and John Hancock - deserve recognition as great entrepreneurial forces whose foresight, creativity and management have impacted how business gets done in America.
Here are seven women entrepreneurs who have left their mark on the United States since the first copy of the Declaration of Independence was printed.
Goddard is most famous for printing the first copy of the Declaration of Independence with the names of all signatories. Prior to her claim to fame, Goddard was the first American woman postmaster serving in Baltimore. It was when she was relieved of her position and fought to retain her postmaster title that respect for Goddard became apparent. More than 200 of the top businessmen in Baltimore came forth and endorsed her petition to the Postmaster General.
The first black woman millionaire in America, Walker took what she learned from seeking treatment for her own hair loss to sell homemade hair products to black women. She founded Madame C.J. Walker Manufacturing in a market segmented by Jim Crow, and capitalized during a time when blacks were refused bank capital and excluded from most trade unions.
"A ship anchored in the harbor rots faster than the ship crossing the ocean; a still pool of water stagnates more rapidly than a running stream."
-Brownie Wise
Wise revolutionized women's marketing when she realized the effectiveness of selling products to small groups at home parties. She thrived in selling Tupperware at home parties, started a company of her own called Tupperware Patio Parties, and quickly began to outsell department stores. Soon enough, Tupperware inventor Earl Tupper took notice and hired her as vice president of his company. Wise became the face of Tupperware, which allowed her to create new opportunities for women to earn extra money. Her marketing tactics have withstood the test of time, and have been replicated by companies like Mary Kay Cosmetics.
Ruth Handler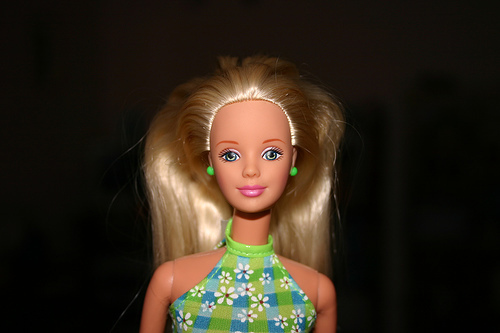 (Image Source: Flickr)
Barbie came about as a result of Ruth Handler's creative ingenuity. Handler launched a company called Mattel with her husband to sell toy furniture during World War II. By the mid-1940s, Mattel's revenue hit $2 million. When Barbie came into the picture, revenue only continued to climb, positioning Mattel to go public with a valuation of $10 million. Today, Mattel still brings in $1 billion annually in Barbie sales and merchandise.
By turning around a Chicago morning show's low ratings in a few short months, Winfrey earned her own show. "The Oprah Winfrey Show" was broadcast nationally for the first time on September 8, 1986, and went on to become the highest-rated talk show in TV history. Winfrey continued to gain momentum over time. Her accomplishments include: becoming the first African-American woman on Forbes' "World's Richest People" list, launching The Oprah Winfrey Leadership Academy for Girls in South Africa, and getting the "Oprah Bill" signed into law, which created a national database for child abusers.
Debbi Fields founded Mrs. Fields Chocolate Chippery when she was 20 with little to no education, experience or money. She managed to open her first store in Palo Alto in 1977 by getting a loan. As her company grew in popularity, so did the amount of storefronts across the globe. Now Fields has 700 stores across ten countries. It's a $450 million company.
A Disney World ride greeter to a self-made millionaire, Sara Blakely is now the owner of one very successful shapewear company. Blakely started Spanx after trying to find something flattering to wear under her white slacks. She invested her $5,000 life savings and six months later had Spanx named a "Favorite Product" by Oprah Winfrey. With Spanx hot on the market, Blakely capitalized on her company's newfound popularity by signing a contract with QVC. She sold 8,000 pairs during the first six minutes on the home shopping channel in 2001 and raked in $8 million in sales that year. Spanx can now be found in more than 50 countries.
Want to learn about more incredible women who have left their stamps on American history? MBA@UNC, UNC Kenan-Flagler's online MBA degree, developed a timeline featuring 15 women who have positively impacted the growth of entrepreneurship in the United States. MBA@UNC also identified six women to watch in the years ahead.
Molly Greenberg is the community content manager for MBA@UNC. Molly has a background in journalism, specializing in education technology, education policy, business, and higher education lifestyle coverage. In her free time, Molly enjoys cooking, running, playing soccer, traveling, identifying grammar mistakes, and reading in-depth profiles of fascinating start-up founders.
Calling all HuffPost superfans!
Sign up for membership to become a founding member and help shape HuffPost's next chapter