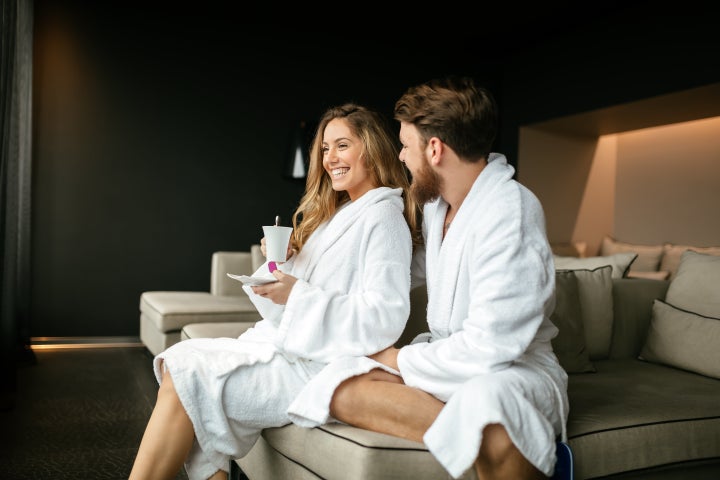 Famous last words: "I'll just stay home and relax this weekend." Before you know it, you've agreed to lunch with an old friend (just this one lunch, then back to tranquility!) and you've launched an aggressive closet reorganization project. Plus, there's a hamper full of clothes staring you down, and shouldn't you really purge the condiment shelf in your refrigerator? To truly unwind, sometimes you need to get away from all the reminders and distractions of daily life. That's why we've teamed up with Hilton to highlight seven escapes that are all about unwinding away from home. And that doesn't necessarily mean doing nothing. Zen comes in many forms, including surfing, yoga, snowshoeing and farm-to-table feasting. Go ahead, see for yourself.
The sand between your toes, the ocean breeze in your hair, the green juice in your hand … Southern California has it all. Make Santa Monica your base and you'll have easy access to the many wellness spots on L.A.'s Westside. Take a surf lesson and become one with the waves, or head to Solstice Canyon in Malibu for a hike with ocean views. For slightly less-orthodox wellness options, peruse the shops in Venice Beach for healing crystals and curative elixirs, like the ones made with bee pollen and hemp seed at Moon Juice. When in La La Land …
Is there anything more idyllic than a lakeside retreat? That's what makes Minnesota, aka the "Land of 10,000 Lakes," an obvious choice for a Zen escape. Minneapolis alone has nearly two dozen lakes within the city. When the weather's warm, go canoeing or fishing at Lake Calhoun. In the winter, make your way to Lake of the Isles Park for ice-skating, or try Theodore Wirth Park for sledding, snowshoeing and skijoring—that's skiing with your dog. A lakeside retreat with your pup? Now that may be the pinnacle of bucolic breaks.
If, for you, tranquility takes the form of a new book, a pot of hot tea and hours spent reading, consider a weekend in the nation's capital. After all, D.C. was named the country's most literate city earlier this year. Not only is it the location of the world's largest library—the Library of Congress has more than 160 million books—the area also has its fill of indie bookstores. Browse Politics and Prose, a shop in the Chevy Chase neighborhood that's held events with Salman Rushdie and Jennifer Egan, or stop by Upshur Street Books, which hosts weekend cocktail parties pairing stories with spirits. Just remember to leave plenty of time to curl up with your literary haul back in your hotel room.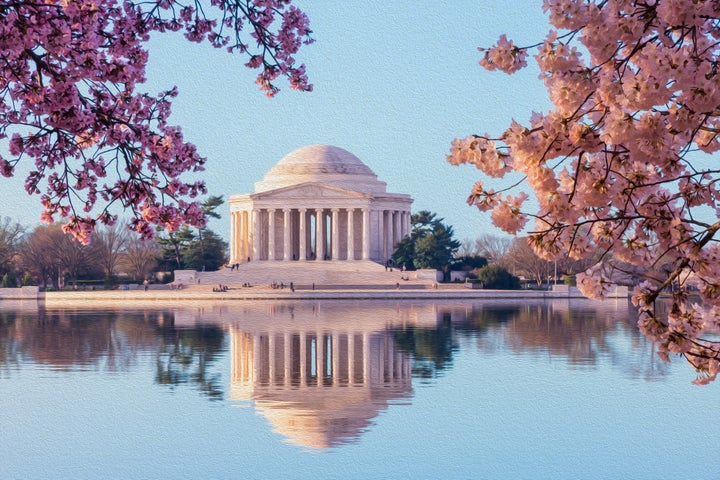 For tension-releasing, stress-obliterating, absolute-bliss-inducing wellness activities, go right to the source: Santa Fe. The Southwestern spa hot spot is home to a number of healing arts schools, attracting the best specialists from all over the country. For treatments inspired by indigenous Pueblo of Pojoaque techniques, check out Wo' P'in Spa, which translates to "Medicine Mountain," inside the Hilton Santa Fe Buffalo Thunder. There you'll find 16,000 square feet of spa space, plus saunas, steam rooms and private soaking tubs.
Fans of farm-to-table dining flock to Burlington, the New England town for nature lovers that sits between Lake Champlain and the Green Mountains. Two can't-miss restaurants are Hen of the Wood, which changes its menu daily depending on what ingredients are available locally, and The Farmhouse Tap & Grill, where the berries, beef and artisanal breads are sourced in Vermont. But it's not all kale and cauliflower in these parts. Burlington is also where Ben & Jerry's ice cream was founded, so it'd almost be unnatural to not devour at least one bowl of Cherry Garcia while you're in town.
San Francisco, California
SFO may have introduced the world's first airport yoga studio—the Terminal 2 sanctuary opened in 2012—but that doesn't mean you should only practice your downward dog on your way to and from the Bay Area. Name it a namaste weekend and visit San Francisco for some of the most famous spots in the country for devoted yogis. For class, there's the Iyengar Yoga Institute, which has been around since 1974 and has trained thousands of teachers around the world. At the San Francisco Zen Center, shop for books, incense and mala beads, plus join a full-moon ceremony. Last, animal lovers should hightail it to KitTea café on Gough Street, where you can cuddle with cats and sip Japanese tea imported straight from Kyoto. There's a 60-minute hatha yoga class—felines included—every Wednesday night.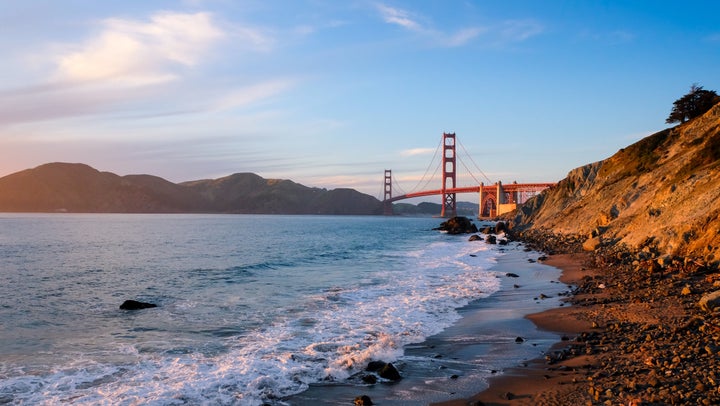 There must be something in the water, or maybe it's the hiking, biking and rock climbing that makes Boulder so blissed-out. In fact, National Geographic recently named Boulder the happiest city in the U.S., thanks in large part to its 300 miles of dedicated bikeways. Whether or not your weekend plans include spandex and a helmet, this Colorado town is all about getting back to nature. Explore the Flatirons by foot and pass meadows filled with wildflowers, or take a dip in the 700-acre Boulder Reservoir. In the winter, many of the hiking trails become cross-country ski paths. Glide across the snow and be thankful you didn't stay home to organize your closet.
Are you ready to relax? Hilton has a destination for just about any type of tranquil trip. Make your escape even easier by downloading the Hilton Honors app. Check in, choose your room, and unlock your hotel-room door—all in one place.