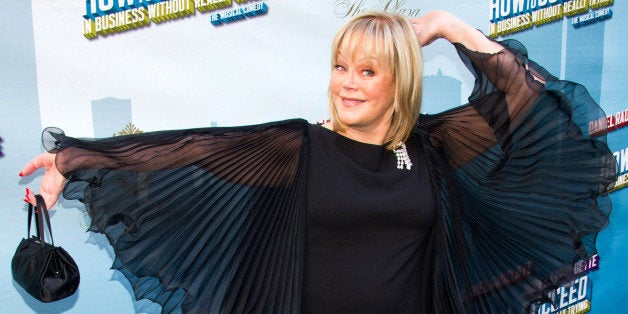 While of course I'm not the first person to use this catchphrase, I can honestly say that there is no truer statement.
Just a few weeks ago, I celebrated my 70th birthday. I really can't believe that's my age! I certainly don't feel it... I'm still the same girl I've always been.
I had a wonderful time celebrating the big 7-0 in Las Vegas with my closest girlfriends. Oh, we had the time of our lives! I also celebrated at home in LA with friends and family, which was lovely.
Aside from all the festivities, I made sure to find some quiet time for myself, to relax and reflect on important events in my life, marriage and family, a later-in-life career. Losing my husband Aaron will forever leave a hole in my heart, but I know that he would be over the moon for all of my recent accomplishments.
Navigating my new life as a woman of a certain age took some time, dealing with making decisions on my own, finding my footing in the world and realizing the pleasure in everyday tasks such as walking with my dog Madison. I overcame a fear of living alone, and learned that it's empowering to enjoy the world on your own... and who knew it was so exciting to travel alone?!
When I packed up our family house, the move to my own home was such a process that it generated material for two books, this blog and two successful HGTV specials. I also became more personally active in charities that I believe in deeply, donating both time and money. And producing four Tony Award-winning Broadway shows (and fingers crossed, as a fifth opens this December) has been the icing on my career cake so far. But most importantly, I am grandmother to six beautiful children and I truly savor every moment and milestone that I am fortunate enough to enjoy.
Ten years ago, I could never have imagined going to Las Vegas to celebrate a birthday like someone half my age. Actually, I could not have imagined most of the things that are now commonplace in my life. Because I really struggled to find my way to this place, I make a point to always take a moment to feel grateful for all the happiness in my life and wholeheartedly take on every challenge that comes my way.
That sage advice took me 70 years to put into action. Don't wait that long to bring joy into your life.
REAL LIFE. REAL NEWS. REAL VOICES.
Help us tell more of the stories that matter from voices that too often remain unheard.