Finding vacations with some adventure and physical challenge for the 70+ demographic is no walk in the park. But cycle tours for "70 Plussers" may be just the ticket.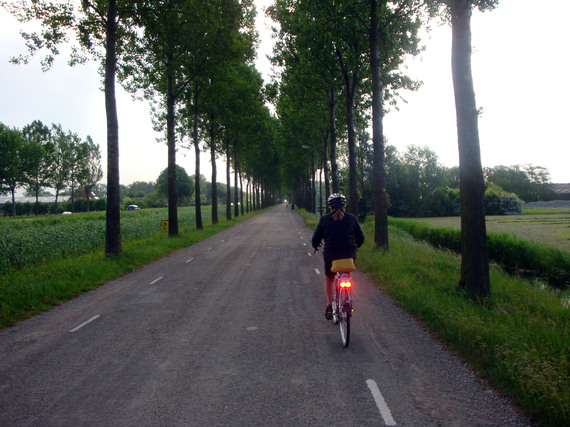 A great vacation is all about balance: meeting interesting people, seeing new sights, engaging in different cultural activities, physical and mental stimulation and escape from routine.
And, maybe, not falling off your bicycle.
Of course, these bikes are balance-friendly and the terrain likewise.
As an aging travel writer, my focus is shifting. I'm done with helpful tips for families with young kids. Now I look for travel options for older adults who want to have as much fun as when they were kids.
I've tended to travel alone (or with the husband.) Group excursions and bus tours made me feel trapped. But there are times now, in my 60's, when it's less about solitude than camaraderie, meeting new people who have a sense of adventure and enjoy getting off the beaten path. At this stage, I'm willing to relinquish some control. I want to savor the moment vs. micro-managing an itinerary.
In searching for this elusive "balance," I came across IBT (International Bicycle Tours.) They aren't only international as they do USA tours as well. And they have Nordic walking tours for those who prefer walking.
IBT does cycle tours for all ages, but has developed a loyal clientele of seniors. Seniors, who, oddly enough, may not be avid cyclists at home. Some hardly ever bike except when on a bike tour. But, in seeking out this 'mode' of touring, they bring a different set of values and attitudes to the shared dinner table.
Steve Yanai, an 87 year-old retired chemist, believes that these tours attract people who enjoy experiences that are less conventional. "They're physically fit enough to bike... they are all fun-loving people... well-educated and from all kinds of backgrounds ... IBT Tours are a combination of physical and cultural activities."
There is also multigenerational appeal: Steve just booked a tour with his 56 yr. old daughter and 17 yr. old granddaughter.
Steve started bike tours in his early 70s... and has never quit. "Daily mileage is usually between 20-50 miles," he added, with the 70+ tours closer to the low end per day (about 3 hours, with as many stops as you want.) Bikers who want to can do more.
Lillian Adamson, 76, a retired ICU nurse, has a passion for photography. After multiple travel experiences, she settled on IBT as the best bang for her buck: "The trips include details that I value: economy without any sacrifice in content, safety, including an ingenious "corner system" which ensures no bicyclist need fear getting lost or confused nor waste any time trying to decipher hand held maps, all the while enjoying what you've come to Europe for: the passing scenery and the opportunity to photograph same to your heart's content!"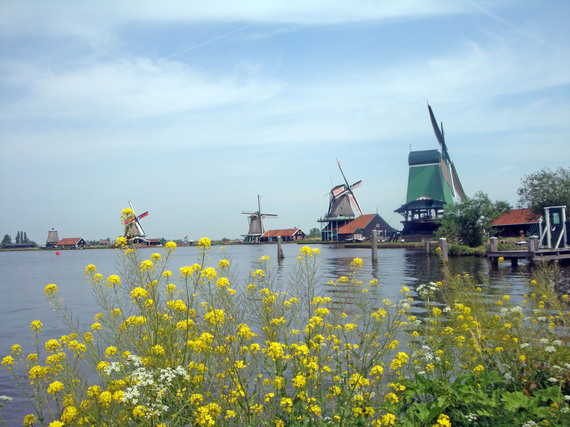 Lillian added that she already knows several of the participants in her upcoming trips, now friends, which makes traveling alone more appealing. She also likes the 'care factor': "As a single woman, I particularly appreciate knowing I'll be met at the airport at the beginning of my trip by a competent, English speaking guide."
Mike and Linda Dowler of San Diego, 74 and 71, value the intellectual 'content' on these cycle tours, as well as the friendships that develop. "What makes these trips especially good for couples is the interaction with other couples that often become good friends... You develop a sense of shared adventure that nurtures strong bonds."
Getting away from the tourist traps is a plus for Shirley and Jim Ryan, both 86. "What we like is biking into the villages and being with the locals... not in huge crowds. Fellow cyclists are so open and friendly." They also like the option for travel with their adult children and grandchildren that allows everyone to have their own unique experiences which they can then share at dinner. They're signed on for the "70 Plus" tour in April and expect to see friends from previous trips.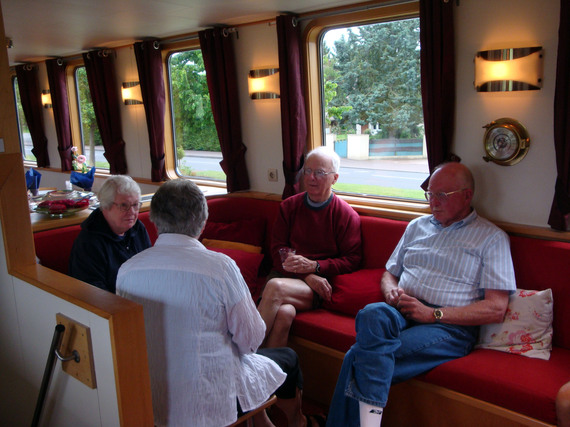 IBT offers "Bike and Barge" (where you can settle in with the same room every night on a river barge) or cycle trips where you travel from lodging-to-lodging (all different sorts, with your luggage transported for you and waiting when you arrive.) Bikes are generally 7 to 21 speed bikes, with upright handlebars (no speed junkies here), with a rack over the rear tire for the rider's personal items. Tours are assessed levels of difficulty: easy to moderate to challenging. And, since IBT is a provider with the Elderhostel Road Scholar programs, they're experienced at developing meaningful 'content,' including lectures and unique cultural experiences.
Destinations include Holland, France, Italy, Belgium, Ireland, Austria, Germany, Denmark, Slovenia, Hungary ... and along the Danube or Mosel or Rhine (and more.) For U.S. tours, the focus is Cape Cod or Wisconsin.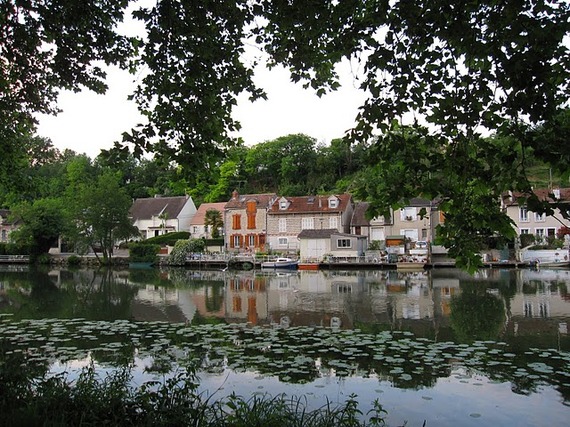 The spirit of these cycle tours may have been best captured by Lillian when she said, "I'm 76, but I'm strong and determined and sometimes I'm actually able to "lap the pack" on any given ride. Woo-hoo!"
And that may just be what I now seek from travel, that elusive adrenaline rush of pure joy... "Woo-hoo!!!!"

Click here and here for more information.
www.internationalbargingtours.com
(Or you can talk to a real person, a service feature I appreciate, at 860-767-7005)

Susan Kraus is an award winning travel writer, novelist, therapist and mediator. The protagonist in her Grace McDonald series is a 55-year old therapist and mediator who could some more "Woo-hoo" in her life... but there isn't much time left after mediating tough custody cases, using her women's intuition to solve crimes and conundrums, and helping raise a grandson with Asperger's. Maybe some "Woo-hoo" will be coming in book #3?
Popular in the Community