One couple couldn't bear the thought of posing for the typical mushy-gushy, gaze-into-each-other's-eyes engagement photos, so they decided to go outside the box.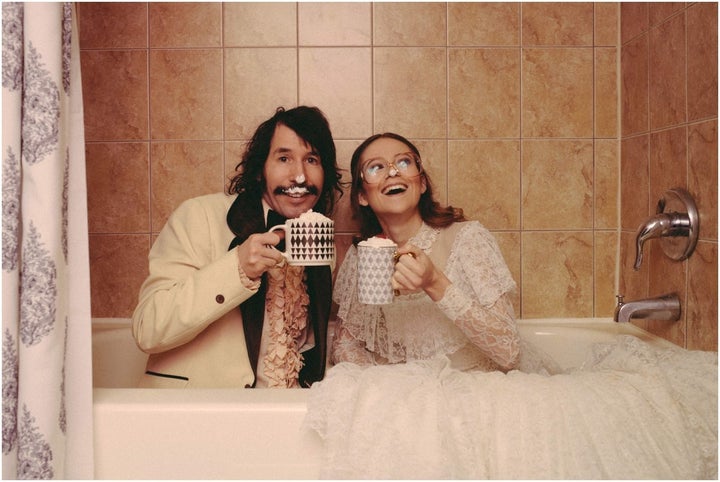 "The idea was all Steve. He's obsessed with the 70s," Wotherspoon told HuffPost. "But, like, really, who isn't?"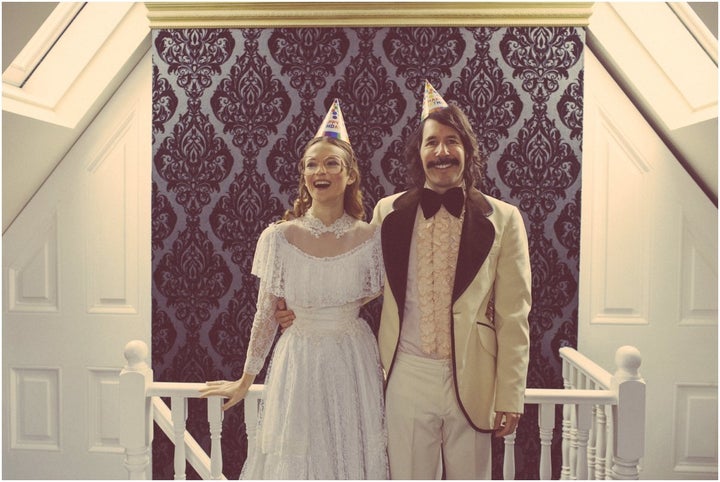 And they really went for it. Fortunately, their home already had lots of 70s-inspired decor, like retro wallpaper and a neon sign. As for the authentic costumes ― from his ruffly shirt to her oversized glasses ― the couple borrowed them from a TV and film wardrobe rental house.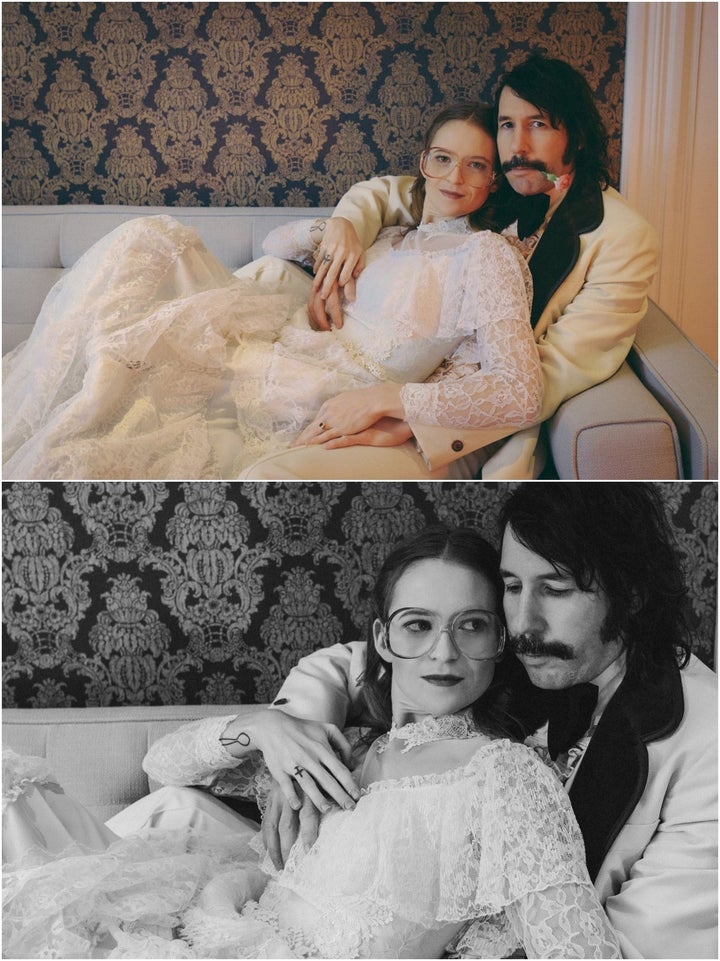 Wotherspoon said "she doesn't have a romantic bone in her body," so these quirky engagement pics were much more her speed.
"The idea of doing a sappy, traditional engagement photo shoot with Stephen's arms wrapped around my waist while I look lovingly into his eyes is terrifying. And just not 'me.'" she said.
"Steve is definitely the romantic one, but he's a filmmaker and a visual artist, so thankfully he came up with an idea that was unique and fun."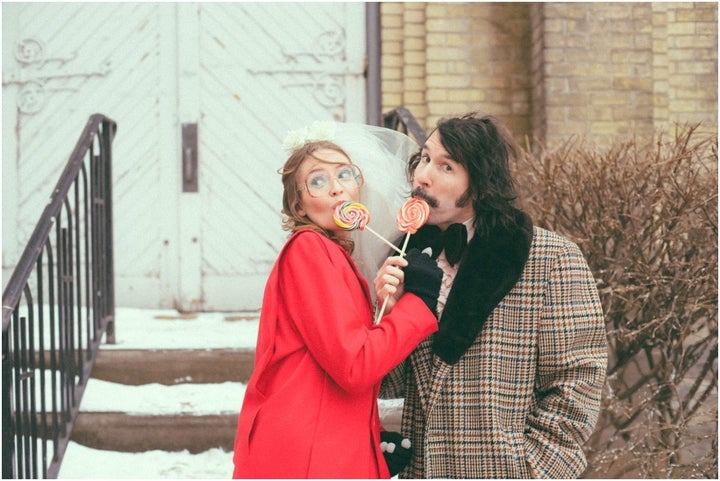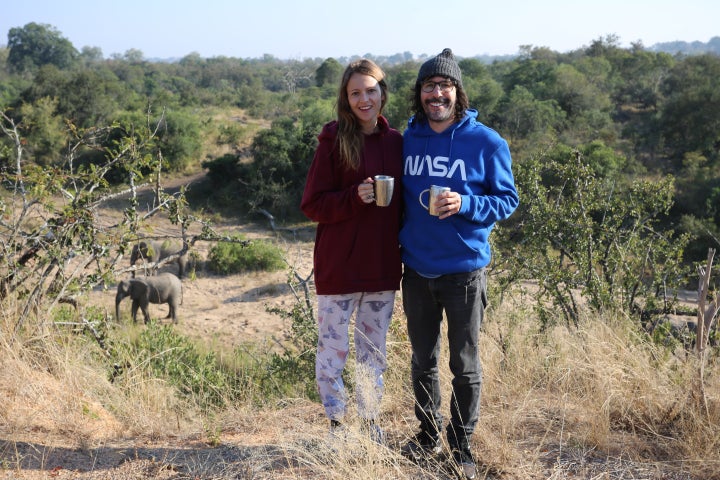 "I frantically got on the phone with our fantastic wedding planner, Tracey McAteer, and despite the crazy time crunch and emotions, we made it happen!" she said. "My dad got to be the witness on our marriage license. He sadly passed away less than a month later, but he was able to see me get married and actually partake in the ceremony."
Check out more retro photos from the couple's blast-from-the-past engagement shoot below: