Or, in this case, "hashish holidays."
Most people are aware that marijuana buffs celebrate each April 20, or "420." And the day before Thanksgiving ― aka "Weed Wednesday" ― is reportedly a big sales opportunity for dispensaries.
But Monday, July 10, marks another, lesser-known "holidank" for cannabis consumers: "710," when enthusiasts are encouraged to get high via cannabis wax, vaping, resins or dabs.
The name of the holiday might seem obscure, but Lauren Fontein —a co-founder of The Artist Tree, a California-based chain of cannabis retail stores with an arts focus — spelled it out clearly.
"In cannabis culture, the number 710 is an inside joke for 'OIL' by inverting the letters and turning them upside down," she told HuffPost by email.
As might be expected, the origins of the day and the term are as foggy as the brain of a cannabis user after puffing on five vape pens at once.
Some sources say 710 was created in 2011 by a rapper and cannabis activist called Taskrok, who was brainstorming with friends on the best day to consume cannabis dabs.
However, Taskrok has declined to take credit. "I don't want to try to own it," he told The Leaf Online. "It belongs to the community now."
Currently, the popularity of 710 is limited to those "at the nexus of the sincerity and obsession commonly found with people who are super into weed and commercialism," cannabis journalist Jackie Bryant told HuffPost.
Still, Fontein expects a sizable uptick in concentrate purchases on Sunday and Monday. She said sales last year were about 2.5 times higher than on a typical weekend.
George Sadler, the CEO of the California-based Gelato Canna brand, said he anticipates a 35% increase in sales and foot traffic at his Lake Elsinore dispensary Monday.
But Hazey Taughtme, editor of Black Cannabis Magazine, acknowledges that some in the industry aren't aware that there even is a "hashish holiday" next week.
"I was speaking with some operators who weren't sure of what 7/10 was or stood for," Taughtme told HuffPost by email. "I let them know it was oil upside down and another day for sales and consumers to spend money on cannabis."
Although he said many brands are holding events Monday, he's not sure the largely concentrate-focused 710 will ever compare to the flower-centric 420.
"The black community still has a stigma with pipes and torches from the crack era," he wrote. "With more digital options arising in the market I'd like to see the stigma change and people become more receptive to concentrates because it is a healthier and more pure way to consume cannabis."
The health effects of dabs versus joints are still under debate. But Cannabis clinician Laura Lagano told GreenState in 2020 that dabs should be considered the lesser of two evils.
"As a healthcare professional, I can't recommend smoking flower or dabbing," Lagano said at the time. "But, if a patient was in extreme pain and needed the immediate relief those methods provide, I think I would chose dabbing because it doesn't do as much damage to the lungs as smoking."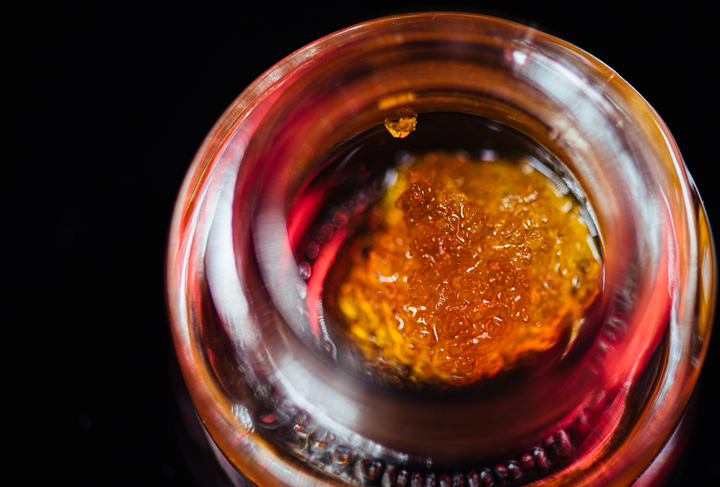 If you're unfamiliar with cannabis oil products but want to take the plunge on 710, Roxanne Dennant of Good Day Farm, a dispensary chain in Missouri, Arkansas and Missisippi, suggested starting small since they can be quite potent.
"Vape pens are the best place to start — they are easy to sip a small hit from," she told HuffPost, adding that they are also "cost-efficient, easy to use and effective."
She had similar advice for those who want to get into dabbing, since "a little dab can definitely do you in harder than flower."
Besides potentially higher levels of intoxication, another benefit relates to the lungs, according to Gustavo Briseno of the cannabis brand 22Red.
"Smoking can be heavy on the lungs," he said. "If you take a low-temperature dab, the vapor will have less tar than smoke. The smell is also less prevalent. For experienced consumers, you can even consume less. You can take one dab rather than smoking a whole joint, which is great if you're being mindful of the quantity of cannabis you're consuming."
Pantelis Ataliotis, the president of Dr. Dabber, a company that makes vaporizers, said cannabis oils "can be more intense and faster-hitting" due to a higher concentration of THC, and the effects can be stronger and last longer compared with smoking flower.
"I always use the analogy that a 'dab' of concentrate is similar to a shot of hard liquor, compared to a joint which is more like a beer or a glass of wine," he told HuffPost by email. "Both achieve similar effects, but in different ways."
Although 710 will mostly be celebrated at dispensaries, Dennant has some suggestions for getting the most out of the day.
"There's a common saying in the hash community: You can't smoke hash all day if you don't start in the morning," she told HuffPost. "This is a day to smoke all the hash, live rosin and live resin."
Support HuffPost
The Stakes Have Never Been Higher
Related
Before You Go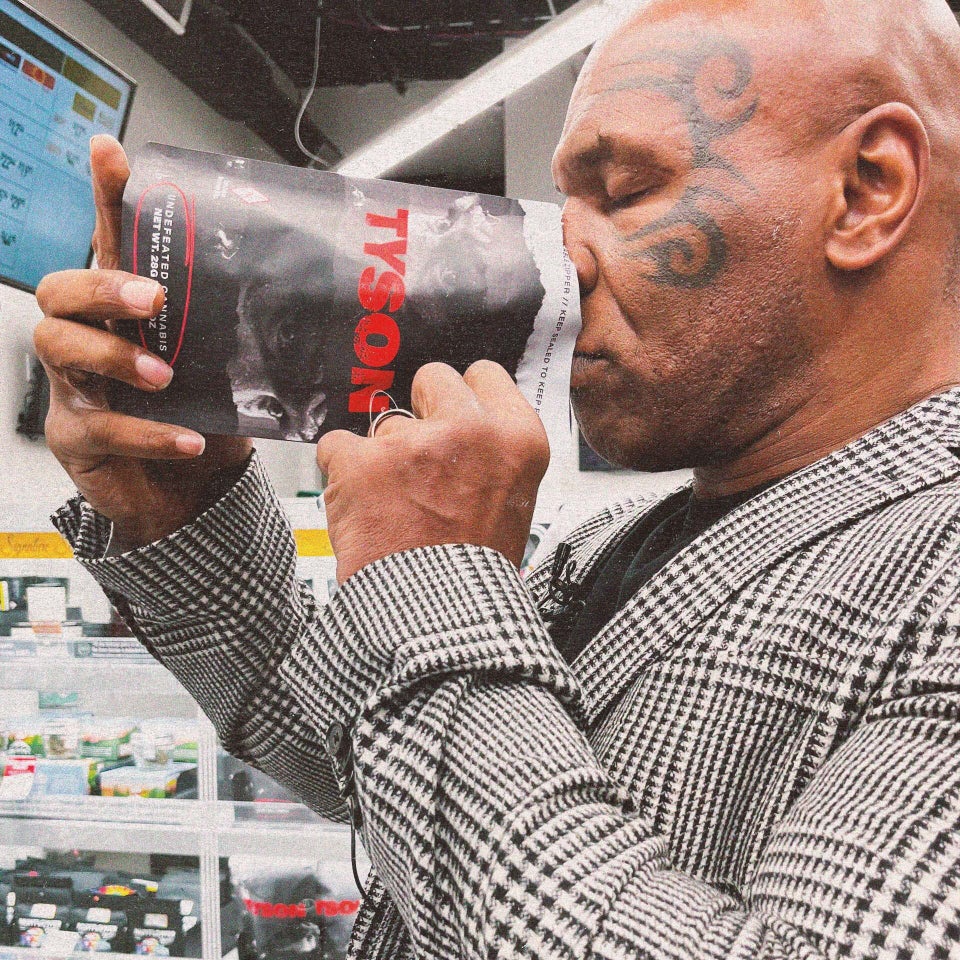 Celebrities With Cannabis Products
Popular in the Community