Soaring above the golden desert dunes, Dubai's skyline shines as a beacon of the modern age. A city known for luxurious accommodation, over-the-top extravagance and an architectural vision that knows no boundaries. Dubai has something to offer for every type of traveler. Whether you are seeking fine dining, adventure or even old world culture, Dubai has a touch of everything.
Take an afternoon to explore the old souks of Dubai. Here you will find the place where merchants form India, China and more unloaded their goods. This district hugs the Dubai Creek where you can find wooden dhows of yesteryear, lining it's banks. Take a water taxi to the old souks and haggle for spices, textiles and gold jewelry. While the souk market may not have the same feel as it once did, it provides a glimpse into Dubai's history.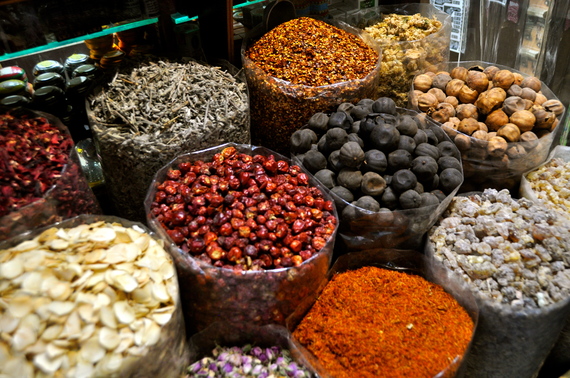 Wake up early and head out to the desert for a little early morning dune-bashing. Dramatic desert landscapes will be in full view as your expert driver carves your jeep through the dunes. Go for a morning or sunset drive, if you are up for an adventure. If you are really feeling adventurous, try your luck with sand boarding and ride the golden waves.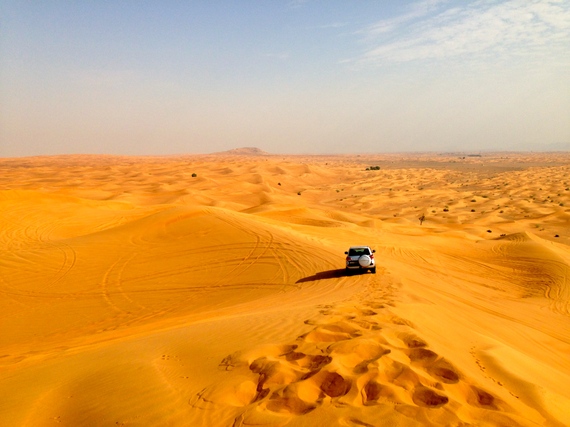 Explore the architecture of Dubai after your morning of dune-bashing. The two most well-known structures are a sight to be seen. The Burj Khalifa towers stand 2,722 feet above the desert. As the tallest building in the world, the Burj Khalifa's viewing deck is worth the wait. Pre-book your tickets online to save time. Stay near by at the sophisticated and stylish Vida Downtown. It offers views and proximity to downtown Dubai that cannot be beat.
Next, head to the Burj Al Arab for afternoon tea. Since you must have a reservation to enter the property afternoon tea or drinks. This offers all of the magnificence of the Burj Al Arab for a fraction of the cost.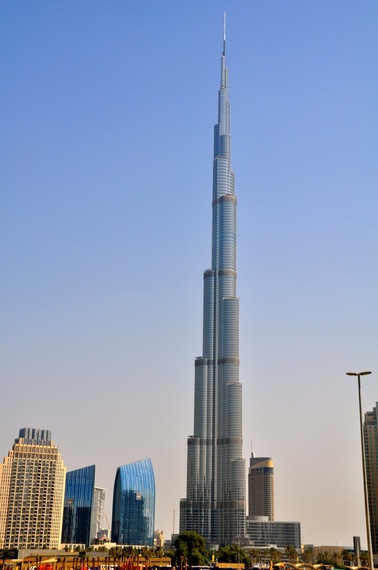 Take a day trip to Oman and cool off in the gulf. A day to Dibba is a nice way to find relief from the intense heat of the city. Spot dophins and relax on an old wooden dhow as you cruise past the majestic mountains on the coast of Oman.
If you have time, the Sheikh Zayed Grand Mosque in Abu Dhabi is truly an amazing site to behold. Abu Dhabi can be reached in just over an hour from Dubai, and the Grand Mosque is an incredible structure. The Mosque makes people from all walks of life feel at home when they walk inside the magnificent white walls. Get their early to avoid the rush, and enjoy it all to yourself.
Dubai may be known for skyscrapers, shopping and fine dining, but there is a little something for everyone. Get outside the city and explore the region. The culture of Dubai is waiting to be discovered and explored.
Read more adventures about the United Arab Emirates at Triphackr.com
Related