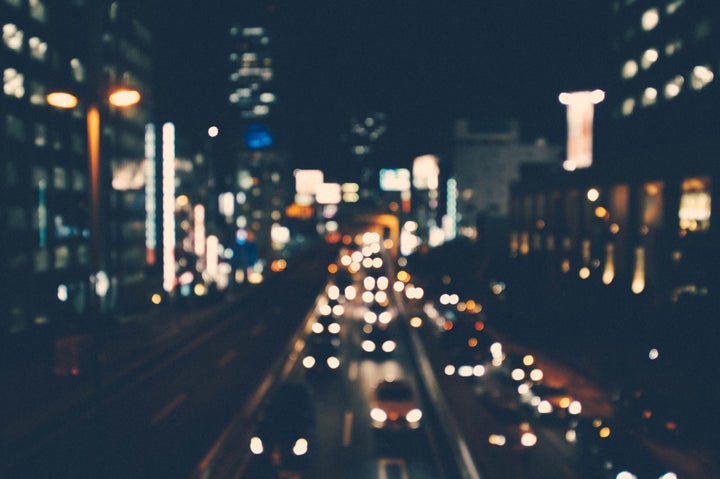 Like much of the breathing world, last November I found myself staring at a television screen as it panned across the streets and landmarks of New York City. Despite the momentous nature of the events that would unfold over the course of that evening, the travel scribe in me could help but be transfixed by the fact that, for the first time in memory, all eyes were on NYC on election night. Not only were both the candidates New Yorkers and both election night parties being staged in New York, even the runner up on the Democrat side could boast Brooklyn bonafides. When was the last time anything of the like had happened?
The renewed focus on New York, struck me as a corollary to the return to form of the city that I once called home. Which is not to say, that New York has ever been anything but one of the most exciting cities in America, nay the world, but rather to say that just as a peacock is still a peacock whether it sprouts its plumage or not, it is all the more impressive a species when it does sprout said plumage. And so, it is with New York City which will always be New York, though at times it may sparkle with more brilliance than others.
With that in mind I reflected on a recent, whirlwind 72-hour trip to the proverbial city that never sleeps. What follows are not only the highlights of that visit but the new plumes at which this former Upper Westsider marveled over the course of his meanderings.
Because I now live in more laid back Los Angeles, I always find that I need to relax into the hectic pace of the City before diving into the swim of things so my first stop after landing was at Aire Baths NYC, the popular TriBeCa – based escape inspired by the ancient Greek and Roman baths about which I had heard so much. Though I've been called ancient by younger friends, I can't exactly speak to what bathing facilities looked or felt like in the period Anno Domini when they would have been at the height of their popularity. However, I can say that, if television and film are to believed, Aire Baths would be a pretty spot on approximation.
A world unto itself, tucked away from the hustle and bustle of the city in a 19th century building, this spa-like facility is primarily comprised of baths of varying temperatures in which patrons dip in and out between breaks in a relaxation room which is equipped with heated marble seating and refreshments. A steam room, propeller-jet bath and a Flotarium round out the offerings along with a menu of spa treatments ranging from various massages and aromatherapy to a red wine experience, which includes a bath, massage and access to the baths. For the record, the baths alone suit me just fine.
Refreshed and relaxed, I eased into the stream of things by meeting a friend for lunch at another Tribeca hotspot, Añejo which is favored by the likes of Bravo's Andy Cohen, among other celebutantes,. Though this chic outpost is primarily known for its small plates and modern Mexican fare, the margaritas were the star of the show for me but then again I am an Angeleno and as such a bit of a snob when it comes to Mexican cuisine.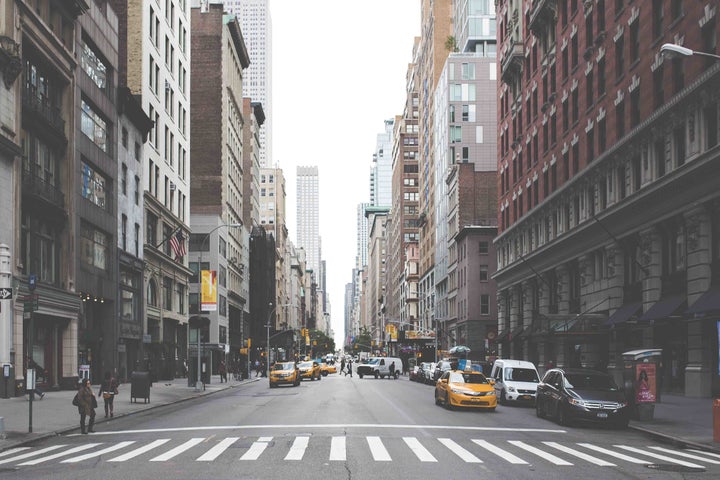 A spot of shopping followed lunch as I circled around Hell's Kitchen, which is perhaps one the plumes of Manhattan that never ceases to amaze me. When I lived in New York more than a decade and a half ago, Hell's Kitchen was just turning the corner to popularity. Now, it is parked, spiffed up and kitted out like a vintage Aston Martin. I always get a thrill from stopping in at the menswear emporium, Fine and Dandy and, though it is probably pure superstition, I always look in at H&M because I am convinced that, as in those halcyon days before H&M arrived in Los Angeles, there are particular items available for sale in New York that are not available in my corner of the world.
Next stop, cocktails at a stalwart favorite, Cafeteria. It's not easy to remain cock of the walk in Manhattan, but Cafeteria, the little 24-hour upscale diner that could, seems to have found a winning formula – comfort food + cocktails + ambiance. It is a formula that has evolved without losing its heart and one that never disappoints. An event at another of those aforementioned newly discovered plumes, the Rubin Museum, which houses art that traverses Asia's diverse cultures, regions, and narratives, rounded out the evening with the quintessential NYC moment without which no visit for me is complete - wine and mingling with a cross section of the city's idiosyncratic personalities.
An early start served me well on my second 24-hour stretch in NYC, as I began my day in Red Hook, Brooklyn, a neighborhood about which I knew little as it was a virtual no-man's land when I called New York home. A cluster of hipster shops, boutiques and restaurants now dot this island-like precinct and serve as the first indications that this is a hamlet that will be unrecognizable (in the best possible way) two decades on. But for now, hotspots like Hometown Bar-B-Que, where I lunched on a massive platter of the pit-smoked ribs, chicken and Texas-style sides, will serve as the clarion call to this very up and coming NYC gem.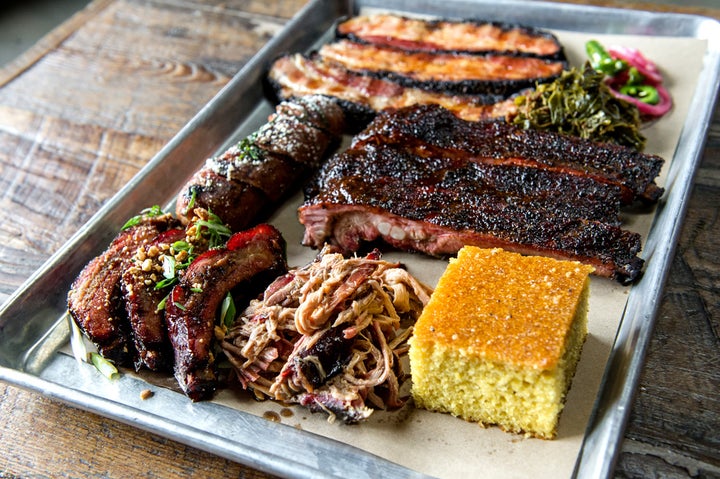 From lunch, I rushed into the city for a show because NYC and theatre go hand in hand. I saw Humans, an extraordinary little show about family that unfortunately closed last month. But like the city, Broadway never sleeps. On tap for 2017 is a line-up of must-see productions that include Glenn Close in Andrew Lloyd Webber's Sunset Boulevard reboot, Laura Linney and Cynthia Nixon in Little Foxes, and the divine Bette Midler in one of the most anticipated productions of the year, Hello Dolly!, which begins previews in March of this year.
Post the show, I stopped in at the trendy, crystal-laden Real Housewives-friendly Bar at the Baccarat Hotel for a rejuvenating drama-free libation before whiling away the remainder of the afternoon on the Upper Eastside at the Met Breuer, the one extension of The Met that I had not yet visited. A bastion of contemporary and modern art as well as photography, the Met Breuer proved be one of the highlights of my visit and will now join its sister museums as one of my regular stops on longer visits to the City.
On the menu for dinner was the Lucky Bee on the Lower East Side (where one seems to spend a great portion of one's time in NYC these days). Everyone has been raving about this farm-to-table Thai street food restaurant which is big on spice, kitsch and tantalizing libations. Within minutes of sitting down I understood why. First there was the fact that the scene owners Rupert Noffs and Chef Matty Bennett have created in the eatery is a delightful jumble of cultural references that feels less like a traditional restaurant and more like a party given by a quirky, cool friend. Second, and perhaps best of all, the party continues on the plate with menu items like steamed pork and sesame dumplings, crispy, spicy salt and pepper wings and local oysters served with a memorable Nahm Jim Chili Sauce. A hipster haven, an urban hangout, an eatery so cool that it publishes a playlist, the Lucky Bee is a celebration of the vibrant culture and life of the lower East Side. Speaking of which, Nitecap is a casual nearby speakeasy, that more than lives up to its name as an ideal spot for an after-dinner libation in this part of town.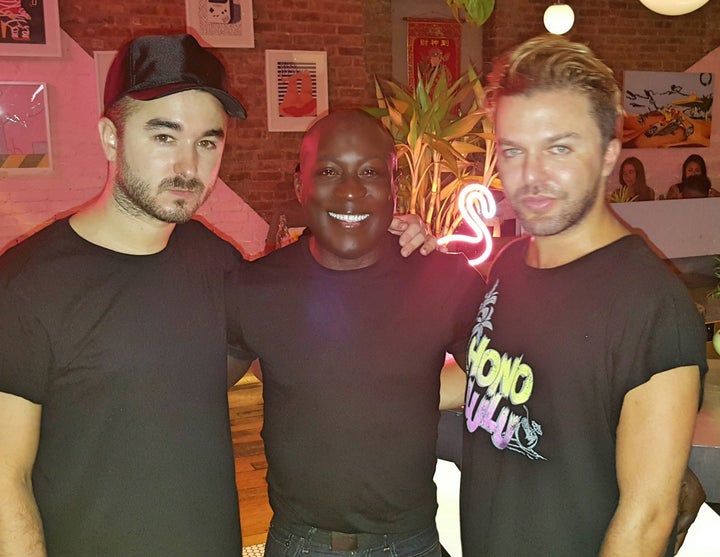 Sundays in New York are, to my mind, made for leisure. An early stroll led me to the Gotham West Market, one of the many food halls that have become prevalent across the city. I couldn't resist grabbing a seat at Cannibal for a couple of hot dogs because you gotta have a hot dog in New York. My personal favorites at Cannibal are the Cannibal Dogs topped with spicy tripe chili and Chinese Mustard and the Voice of Mikey, a dog topped with deviled egg aioli, scallions and fried onion. These aren't street dogs but they are delicious as are many of the other offerings at this mid-city epicurean treasure trove.
For my final night in town, I checked into the WestHouse Hotel, an elegant boutique hotel located just steps from The Shops at Columbus Circle, which would occupy the rest of my afternoon, and only a short walk from an assorted array of Hell's Kitchen bars that would herald the twilight of my visit. It's no secret that when staying in New York, I have always been fond of boutique hotels and that, in the past, I have been partial to the Gansevoort Hotel in the Meatpacking District as well as the Hotel Belleclaire and the NYLO on the Upper Westside, among others. Now I will add to that list the WestHouse Hotel, a property inclined to inspire the feeling of a residence rather than a hotel.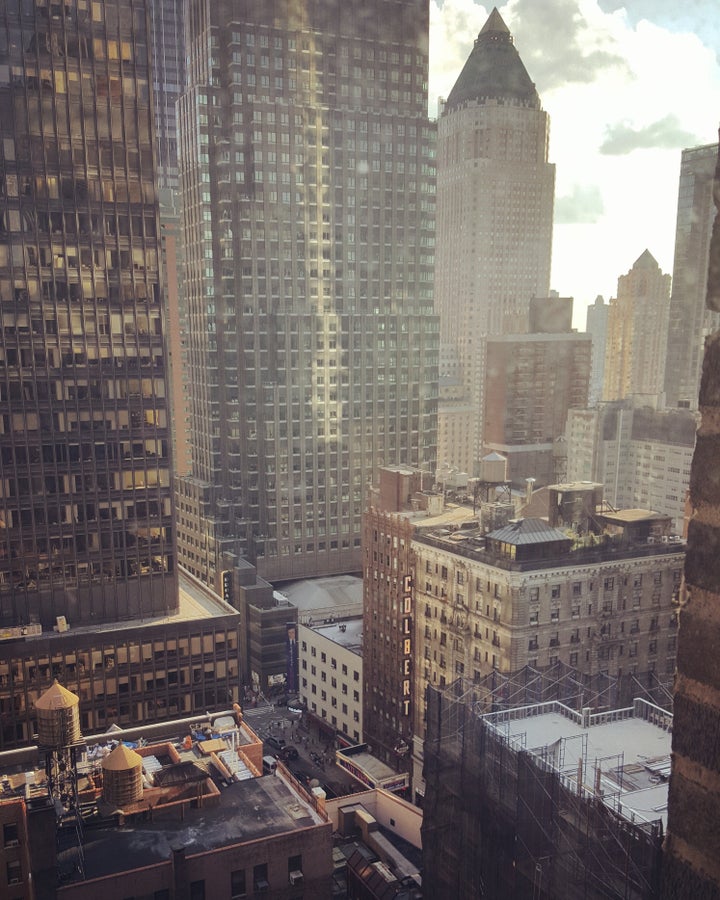 Spacious by any standards, the rooms at the Westhouse are comfortably appointed in a casually sophisticated style with excellent views of midtown favorites like Radio City Music Hall and MOMA. That said, the most winning quality of the Westhouse is that it is the kind of hotel in which one can feel at home. For a nightly resident's fee of $42, guests can access a bespoke range of amenities including breakfast, afternoon tea, an all-day Barista bar serving complimentary non-alcoholic beverages, and even a light dinner with curated cocktails. In an era where nickle and diming has become de rigueur the Westhouse feels like an oasis. All of which creates an environment where one can truly live like a local which means feeling no guilt for spending the day hanging around the hotel and the neighborhood. And, in New York, that is a luxury beyond measure.
And so, my 72 hours in NYC came to an end. I left the next morning for my next destination with the realization that not only was the city in fine form but that there will always be more to see in New York and that quality alone is what makes the city great.
For more details on all of the places I visited on my whirlwind 72-hour NYC tour, click here.
Popular in the Community