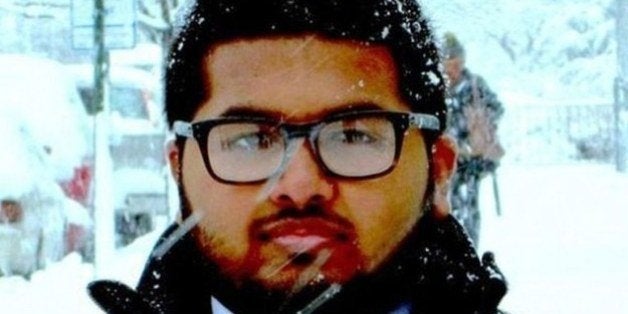 New York City, where high school seniors can go from budding hedge fund stars to financial fabulists in less than 24-hours.
New York magazine apologized Tuesday morning for a story it published that celebrated a 17-year-old high school student's $72 million stock trading gains.
"We were duped. Our fact-checking process was obviously inadequate; we take full responsibility and we should have known better," the editors say in a statement on the magazine's website.
The story was part of the magazine's annual "Reasons to Love New York" issue and initially titled as the 12th reason: "Because a Stuyvesant Senior Made $72 Million Trading Stocks on His Lunch Break." The headline reflected an unverified rumor about 17- year-old Mohammed Islam's stock wins. The New York Post piled on by reporting the $72 million gain as a fact on its cover.
The story quickly started trending on Facebook while on "finance Twitter," people quickly cast doubt on the number.
Things fell apart from there. First, a youth investment club to which Islam belonged put out a statement saying that "after performing due diligence and talking with Mohammed Islam himself, we have determined that these claims are false."
Then Islam's friend Damir Tulemaganbetov confirmed to Business Insider's Julia La Roche that the $72 million figure was just "a rumor" but refused to provide specific numbers or documents detailing Islam's trading gains.
New York magazine then changed the headline to match the story's assertion that his actual gains were more generally somewhere in the "high eight figures."
Islam and Tulemaganbetov canceled a scheduled appearance on CNBC Monday afternoon.
Finally, late Monday evening, in an interview with the New York Observer, Islam admitted that his story of precocious stock-picking talent was a complete hoax. He never made any money trading, let alone millions of dollars. He said he was just a member of Stuyvesant High School's investing club who made simulated investments without putting any cash on the line.
The rest of the story was partially a rumor he helped perpetuate and an outright fraud he cooked up by showing New York magazine's Jessica Pressler fabricated financial statements.
Pressler said in an email to The Washington Post that "I'm I guess moderately surprised. In my day (2008?) it took at least a few days to cop to a fraud. I have to talk to nymag before officially comments as the story's really theirs."
-- Michael Calderone contributed reporting
Calling all HuffPost superfans!
Sign up for membership to become a founding member and help shape HuffPost's next chapter