A man in Wisconsin has turned snoozing into a charitable act.
Terry Lauerman, 75, goes to his local animal shelter in Green Bay every day and takes naps with its cats.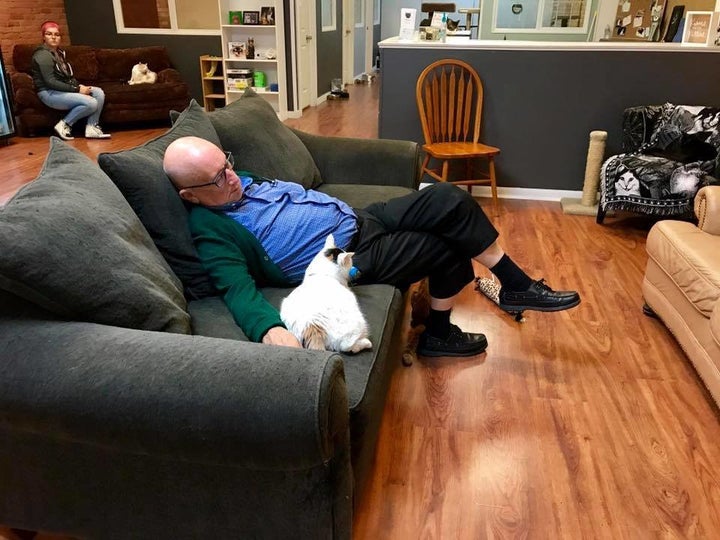 Though, that's not quite his intention.
According to Elizabeth Feldhausen, the founder of Safe Haven Pet Sanctuary, Lauerman strolled into the shelter with a simple dream and a cat brush in tow.
"He just walked in and started brushing," Feldhausen told HuffPost, noting that he never asked to be a volunteer. "So eventually we told him he was an official volunteer and had him fill out our volunteer form."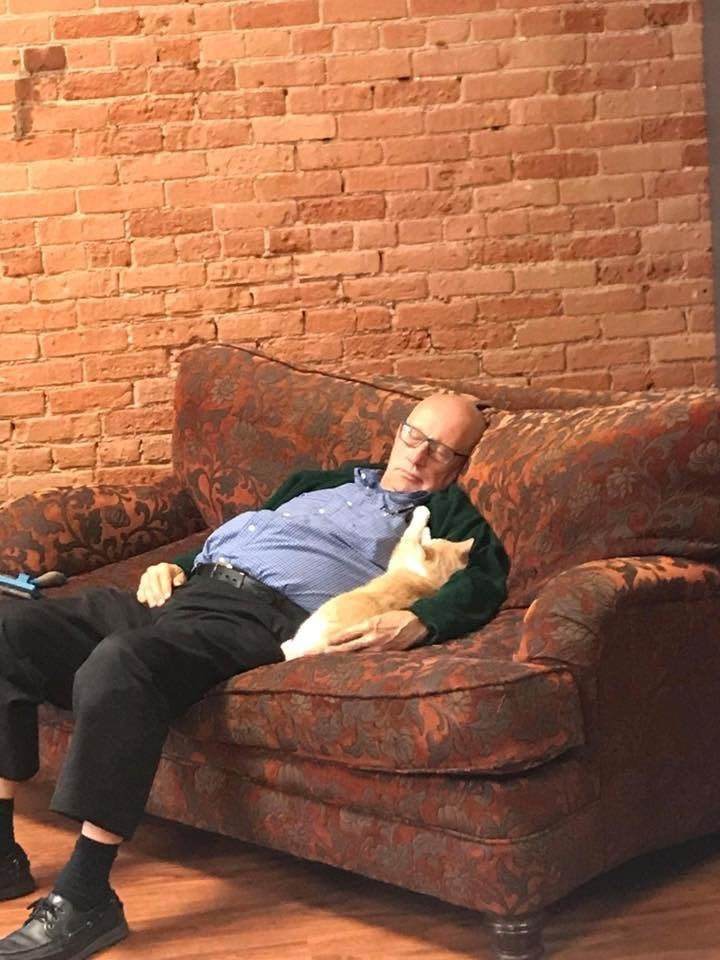 Feldhausen said Lauerman visits the cage-free sanctuary — which rescues disabled cats that would be at risk of euthanasia at other facilities — daily and stays for about three hours.
After he grooms a cat for a bit, he typically dozes off.
"[He sleeps for] about an hour, then he'll wake up and switch cats," said Feldhausen.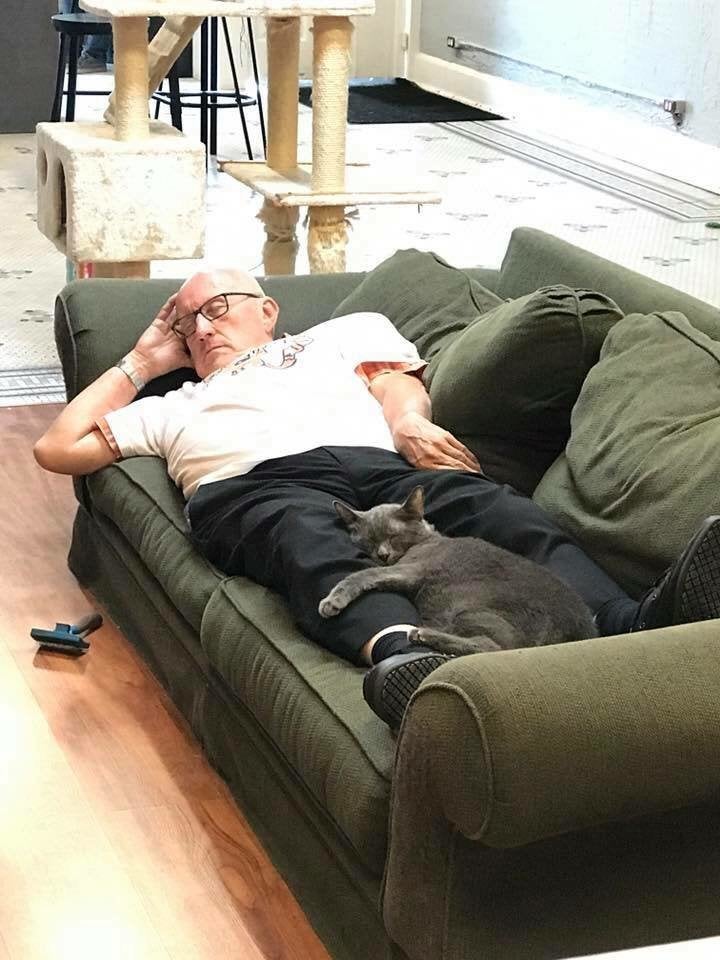 Apparently, Lauerman really enjoys the unpaid gig a lot — especially the sprucing aspect of it.
"He said, [the brushing is] as great of an experience for him, as it is for them," Feldhausen said.
Naturally, the volunteer with a habit of accidentally passing out charmed the staff at Safe Haven, and the group decided to dedicate a Facebook post to him.
"We are so lucky to have a human like Terry," the shelter wrote, alongside a few photos of Lauerman cat napping with felines. "Terry just came along one day and introduced himself. He said he'd like to brush cats. Eventually, it became everyday. He brushes all of the cats, and can tell you about all of their likes and dislikes. He also accidentally falls asleep most days. We don't mind - Cats need this! Terry is a wonderful volunteer."
Ends up the staff at the shelter weren't the only ones smitten by Lauerman. The post has received more than 1.6 million likes on Facebook, and it also made its way over to Reddit, where it has received hundreds of comments.
And although Lauerman hopes his 15 minutes of fame leads to more donations to Safe Haven, he also wants to remind people that he's not the only person dedicating his time to shelter.
Feldhausen said that Lauerman specifically praised another volunteer named Paula.
"Who is what he considers the cat grandma," Feldhausen said. "He wants to make sure the people who do what he does every day get credit too."
Related