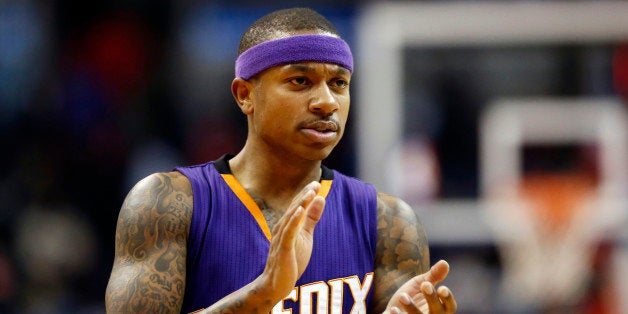 The Philadelphia 76ers are in the middle of an unprecedented multi-year teardown of their team in the name of future draft picks, high or low.
It's a strategy that the team and its general manager, Sam Hinkie, have stuck to without fail ever since he took the reins of the team. Seriously, a guy knit a hat with a tank and a 76ers logo on it; these guys are not messing around.
And that's what made it so, so weird when, amid the madness that was this year's NBA trade deadline, Mark Stein of ESPN sent out this tweet:
What?! How could the 76ers have possibly decided it was a good idea to trade for actual, legitimate, real-life, ready-to-go, NBA-caliber player Isaiah Thomas? The guy averaged 20 points per game last year! Why are they not sticking to the plan? Has Hinkie lost his goddamned mind? THIS IS NOT PART OF THE PLAN.
Of course, the team then settled down, remembered they were the 76ers, thought better of it and let Thomas go in favor of, you know, draft picks and "flexibility":
But for a moment, let us not talk of such details. It is time to mourn the brief moment on Feb. 19, 2015, when the 76ers almost accidentally obtained an NBA-caliber player.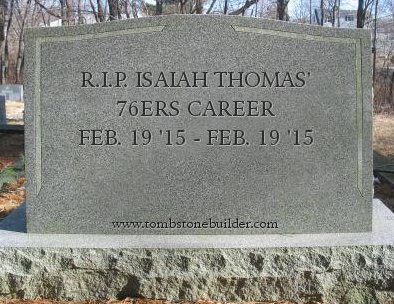 Calling all HuffPost superfans!
Sign up for membership to become a founding member and help shape HuffPost's next chapter