Helene Oberhoff is a 77-year-old from Sarasota, Florida who's been a fan of Lady Gaga ever since seeing her perform "The Edge of Glory" on TV during an awards show.
"I couldn't believe how she sang and how she gave herself and I found her so dynamic, I just followed her!" Helene told HuffPost. "Every time she's on a magazine, I bought it. I have all the concert DVDs and all the CDs."
On Saturday, the super fan got the surprise of a lifetime: As an early birthday gift, her granddaughters Kyranna and Lilly took her to see Mother Monster in person at the Tacoma Dome in Washington, where Kyranna lives.
"Somebody we know is here, performing tonight and me and Lilly got you tickets and we're going to sit and watch her," Kyranna explains in the clip. "Do you know who?"
″Lady Gaga!" she shouts with a little fist pump. "I've always wanted to see her! [This is] overwhelming. I can't believe this! Thank you, girls."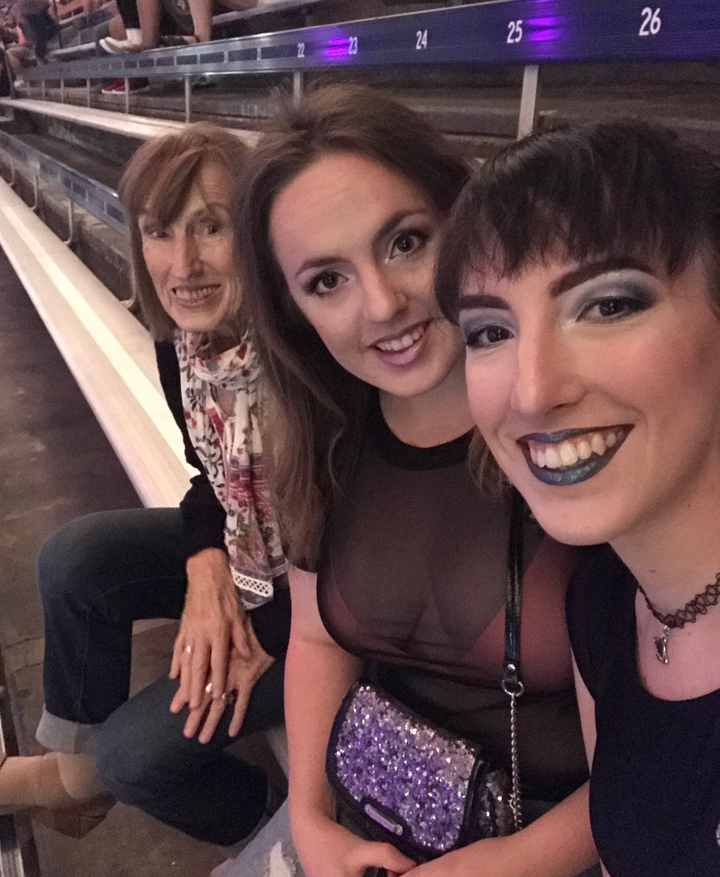 So far, the sweet video has garnered more than 5,500 "likes," 2,400 retweets and tons of equally sweet replies:
We anxiously await Gaga's response, but right now, Helene says she's just happy to see how positively people have responded to the clip.
"I never had any publicity my whole life. All of the sudden, I know what it is," she told HuffPost. "I think it's great. Here I am, an old woman and all the comments are so nice."
Paws up, Helene, you're a viral queen now.