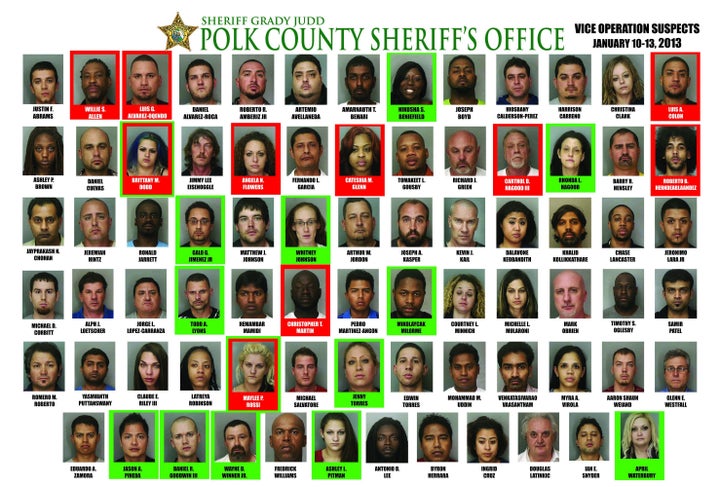 Some are married. Some had drugs on them. Some were porn stars. One was a police academy trainee. Another is a microbiologist. The 78 people arrested by Florida deputies between Jan. 10 and 13 all have one thing in common: they're all suspects in a massive prostitution investigation.
Undercover deputies with the Polk County Sheriff's Office spent just four days arresting the suspects, targeted through websites used to solicit prostitution, according to a press release.
GALLERY: All 78 suspects (story continues below)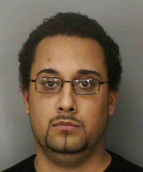 Prostitution Bust
The arrestees varied in occupation, and some -- like a retired American Airlines pilot and an information technology manager out of Lakeland -- had reputable jobs.
The release states that of the 78 arrested:
18 admitted they were married –one male and female suspect were married to each other
31 have criminal arrest histories – 9 of whom are registered felons – and one of whom has 86 previous charges in the Tampa Bay area. Felons from this investigation have a combined total of 339 past charges; of those, 42 prior violent crime charges, including Armed Robbery, Robbery, Aggravated Assault (with and without a deadly weapon), Aggravated Battery, Battery Domestic Violence, Stalking, Rape, Kidnapping, Child Abuse
22 were charged with possession of drugs
26 told detectives they were unemployed
50 admitted to being employed – Job types included: information technology, microbiologist, health technician, city employees, laborers, mechanics, a retired airline pilot, a porn star, food servers, and a Law Enforcement Academy trainee due to graduate Wednesday, January 16, 2013.
14 told detectives they were receiving government aid; one suspect denied receiving aid, however had food stamps in her possession
"Anyone who breaks the law in Polk County will be arrested, regardless of what occupation they have or want to have," Judd said. "Whether it is on the street, or online, it is illegal and we will continue to investigate and arrest those involved in prostitution."
The charges range from prostitution to illegal drugs, aiding and abetting, assault on an officer, failure to register as a sex offender, and escape.
Related
Popular in the Community