 The data provided to HuffPost Travel shows that All Nippon Airways, which operates 17 of the 787s, is the airline most affected by the grounding of the Dreamliners. The global fleet of the cutting-edge airliner -- grounded in the U.S. by F.A.A. officials on January 16 -- has been plagued by electrical and mechanical issues, most notably in Japan, where a battery fire aboard an ANA jet caused an emergency landing earlier this month.
More than 500 of ANA's flights have been impacted between January 17 and January 24. Officials at FlightStats say some flights have been cancelled or made using alternate aircraft as the airline has struggled to get passengers to their destinations.
Japan Airlines, which has a slightly smaller Dreamliner fleet, has had nearly 100 flights impacted. United, the only U.S. airline that flies the 787, has a fleet of six. More than 70 United flights have been impacted.
The FAA and other international bodies that have grounded the planes have provided no specific timetable for the 787's return, but pressure for quick answers is mounting in Washington.
Before You Go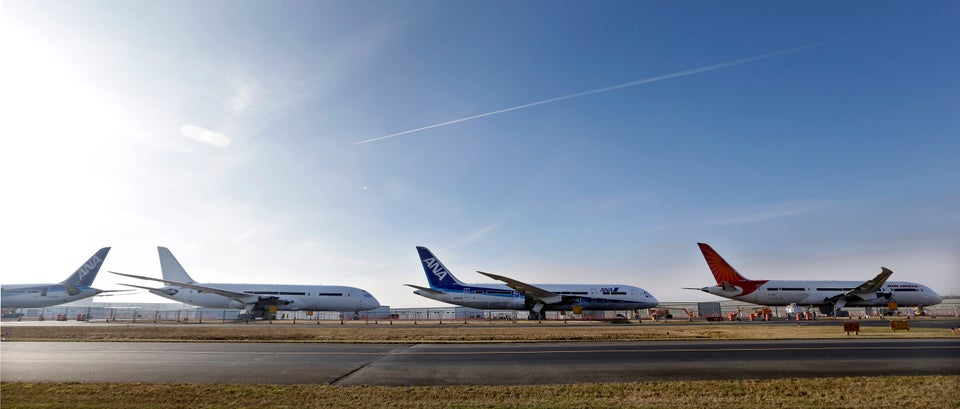 <HH--236SLIDEADBIGSHOT--195028--HH>