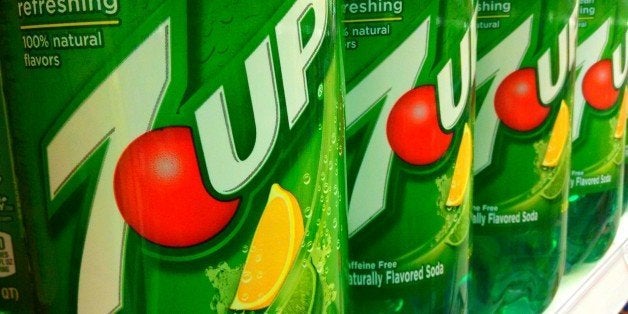 Coca-Cola isn't the only soda that started as a pharmaceutical elixir.
7-Up, the 85-year-old citrus soft drink, once went by the less-catchy name "Bib-Label Lithiated Lemon-Lime Soda" -- and it was packed with mood-enhancing lithium.
Lithium, a salt found in groundwater, has long been used to treat bipolar disorder and depression. An essay by psychiatrist and Cornell University professor Anna Fels, published Sunday in the New York Times, argued for adding low doses of the substance -- mostly used to produce ceramics, glass and batteries -- to drinking water in hopes of lowering rates of suicide, murder and rape.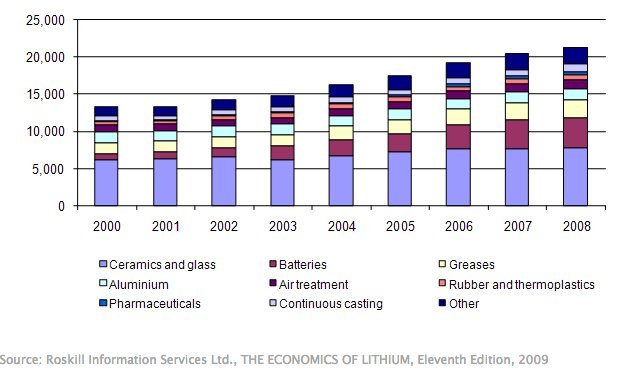 A chart from lithium producer Western Lithium Corporation shows how the salt is used in different products.

Lithium's mind-altering effects may have been an early draw for 7-Up. The drink, which contained the compound lithium citrate, started selling just two weeks before the stock market crashed in October 1929, kicking off the Great Depression.
But the beverage, then known by its six-word mouthful of a name, cost more than most of its 600 or so lemon-lime soft-drink rivals at the time, according to its official corporate brand history. Soon after its release, founder Charles L. Grigg renamed the soda 7-Up.
Theories about the origin of the name vary. The most logical explanation is that the "7" in the name refers to the drink's seven ingredients: carbonated water, sugar, citrus oils, citric acid, sodium citrate and lithium citrate. The "Up," Fels posited, references the lithium lift. The U.S. Food and Drug Administration banned the use of lithium in beer and soft drinks in 1948, and 7-Up was reformulated two years later.
Chris Barnes, a spokesman for the Dr. Pepper Snapple Group -- the beverage behemoth to which 7-Up was sold in 1986 (before that, it changed hands from its founder to tobacco giant Philip Morris, interestingly) - said Grigg took the secret behind 7-Up's name to the grave.
Barnes said a corporate history book documents the same theory linking the name to the number of ingredients. But he said other theories suggest Grigg was inspired by a cattle rancher's brand. Another tidbit: Grigg apparently wanted to call the soda "Click," but the name was already taken, Barnes said.
"It's something that's a little mysterious," Barnes said. "It contributes to the lore."
This article was updated with a comment from Chris Barnes.
CORRECTION: A previous version of this post misidentified lithium citrate as a "liquid" compound.

Related
Popular in the Community