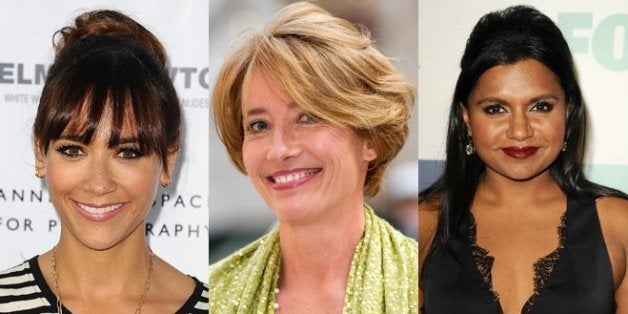 "Quality roles in studio films are just not available in great numbers for women, period," Joe Reid succinctly wrote for the Tribeca Film Festival's blog in May.
Research backs up his claim: while half of all moviegoers are female, 33 percent of all characters and only 11 percent of protagonists in the top 100 domestic grossing films of 2011 were women. A 2012 study commissioned by the Geena Davis Institute on Gender in Media also found that, "females are not only missing from popular media, [but] when they are on screen, they seem to be there merely for decoration -- not to engage in meaningful or prestigious employment."
This is bad news for all women who go to see and enjoy watching movies. But it's especially frustrating for actresses looking to play interesting and challenging roles. Because so few roles are available, competition for good parts is fierce. And prospects are even bleaker for actresses who are not thin, white women. As Angela Bassett dryly quipped when asked about future projects in 2012, "I'm a black actress, honey -- what can I tell you but I have no idea what's next for me."
That's why a growing number of actresses are taking matters into their own hands, and writing the dynamic roles they want to play themselves -- on TV as well as film. Here are eight actresses who did just that: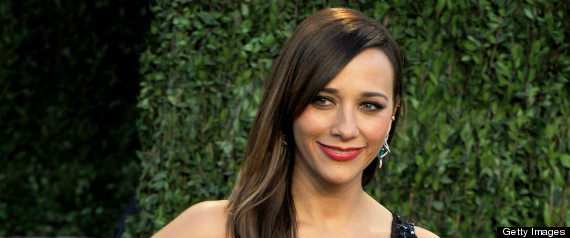 "I am generally cast as the dependable, affable, loving, friend-wife-girlfriend," Rashida Jones told the New York Times in 2012. And while "Parks and Recreation" fans love her for adeptly playing designated best friend Ann Perkins, Jones wanted to challenge herself -- and she didn't let a lack of offers stand in her way. Jones co-wrote "Celeste & Jesse Forever" with her friend Will McCormack, which was lauded for being "a rom-com breakup scenario from a female point of view."
"I felt like this was the only opportunity I had to play this kind of part, a character that's maybe less than likable," Jones told the New York Times.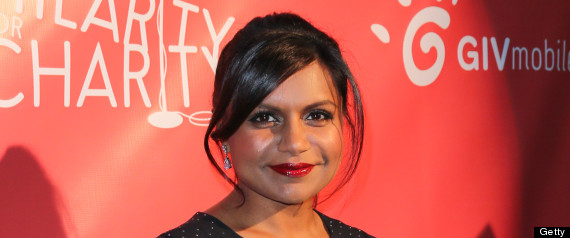 But writing her own parts was less a deliberate choice than a necessity for Kaling. "My career has only become what it has out of sheer need, not because I wanted it that way," she told Entertainment Weekly in July. "I knew if I wanted to perform I was going to have to write it myself." Tina Fey has been credited for paving the way for actors to be taken seriously behind the scenes. Despite her background in performance -- specifically, improv and her unforgettable "SNL" years -- Fey took complete creative control of "30 Rock" as its creator, producer, writer and star. She also created one of the most relatable (and quotable) characters on TV -- the spazzy and wonderful Liz Lemon. And for that, we're all eternally grateful.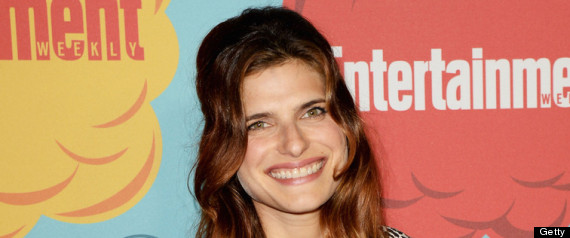 Lake Bell has been acting since 2002, and is known for her work on series such as "How To Make It In America" and "Children's Hospital," but this summer she's charting new professional territory.
"In A World" -- a film she wrote, directed and starred in -- was released on August 9th to critical acclaim. But while Bell, who plays a woman trying to break into the male-dominated voiceover industry, was responsible for creating her own dynamic character, she'd prefer to be lauded as a talented performer who created an interesting part, aside from her gender. "I think I'm eager for the moment to arise when the story is less 'What does it feel like to be a female director?'" She told Buzzfeed in a recent interview. "I hope the story soon becomes 'I either liked your movie or I didn't, let's talk about your movie.'" "There are a lot of highly intelligent women who can act [but] there are not too many roles to fill -- that's the problem. [So] I wrote [a role] and then I bloody well played it.," Emma Thompson told Entertainment Weekly in 1995. In between giving Oscar nominated performances -- and receiving the award for her role in "Howard's End" -- Thompson took on the task of creating an interesting role for herself by writing the screenplay for "Sense and Sensibility," an adaption of Jane Austen's novel of the same name. The film received rave reviews and earned Thompson the Oscar for Best Adapted Screenplay, as well as a nomination for Leading Actress.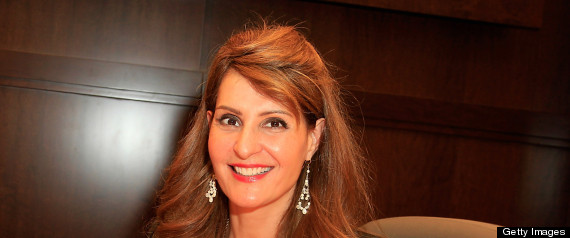 Nia Vardalos has spoken openly about the difficulty of finding work as a Greek actress. She recalled of her early years auditioning in Hollywood in an interview with Screenmancer in 1998: "I kept losing these parts to what I call 'true ethnics,' and while I believe I'm ethnic, there was no voice for my people. So, I set out to create something Greek." Thus, Vardalos wrote and starred in the incredibly successful "My Big Fat Greek Wedding," which came out in 2002. "I run into other actresses and we talk about the lack of parts for women," she told the Qatar Tribune in 2012. "At least I can write myself a part, which is an amazing skill to possess."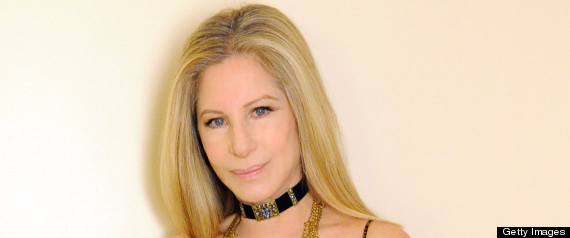 While some actresses are motivated to write their own parts due to frustration and ambition, others do so based on a higher calling. Streisand, who co-wrote, directed and starred in "Yentl," revealed in 2009 that although she was initially frightened to helm the project, she felt moved to do so when visiting her father's grave for the first time at the age of 39, according to the Los Angeles Times. The powerful film puts women front and center, exposing the historic injustice of discrimination against women in the study of Talmudic Law. Beyond its subject matter, the film also broke barriers by earning Streisand a Golden Globe for directing -- making her the only woman to have done so. Glenn Close found herself co-writing a film she would star in out of pure fascination with the subject matter. She was so moved by the character of Albert Nobbs (a cross-dressing butler drawn from the 1895 novella by George Moore) that she decided to help pen and star in a film based on the character's story. Close told The Guardian about why she found Nobbs' story so compelling:
Everybody isn't triumphant in their life. We should be aware of that; and know that as bad as your life may seem on any given day, someone else is struggling with something much more difficult. Of course in the entertainment world we love heroes and we love villains, we love a lot of action and we love a lot of sex, but I do think there is room for stories of people like Albert. It's about paying attention to somebody who is difficult at times to figure out. But attention should be paid.
Related
Before You Go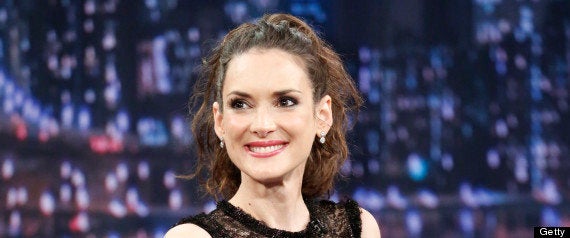 Actresses Told They Weren't Pretty Enough
Popular in the Community