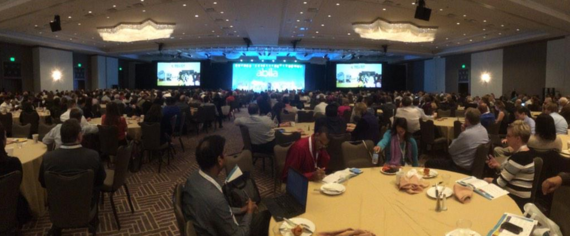 I'm in Austin this week at a nonprofit business conference. And lately everything about my business travel has been a focus on simplifying my trips, from packing a second set of every toiletry and shaver in a second, ready-to-go suitcase to knowing the most efficient ways to get around a new town.
When your business is done for the day, you have the perfect chance to get out on the town and see the sights. With limited time, however, it's important that you make the most of every minute.
Having the right apps on your mobile devices will arm you with everything you need to make the most of whatever town you're in. Here are eight great travel apps that can help as you plan a night out.
Yeti
Yeti takes the simplicity of the right and left swipe and applies it to location-based discovery. A business traveler who's looking for some cool new spots can simply right-swipe what's interesting to him or her and drop it in their "bucket" and create a "bucket list." The list then organizes all the places and things that the user wants to do by proximity. The recommendation algorithm knows what that traveler will be interested in from past use.
Yeti CEO Alex C recommends it for business travelers because it's "[b]uilt out in 120 countries. There's great content everywhere you might end up. The content is hyper-personalized. We're able to personalize wherever you are. We can show you exactly what you want in that city. Plus there's a tool that allows you to ask your friends for suggestions. They can join the app and make you recommendations."
HelloTel
Not interested in leaving your hotel but still want something to do? Download HelloTel, the social network for your hotel! It allows you to classify yourself as "business" or "social" so you can meet people interested in networking or just going out. See events in your hotel, as well as other guests who might be interested in meeting up for a drink in the bar or even going out for a night on the town.
CEO Marc Preston shared who's been using Hellotel and explained, "It's fifty-fifty between business and social users. We noticed a large percentage of our user base is C-level executives, so people can network with decision makers while they travel."
Marquee
For many professionals, a night at the movies is the perfect getaway. Marquee will let you scroll through all the latest movies and view show times at nearby theaters. The interface makes it easy to glimpse the information you need about each movie, including cast information and a brief synopsis.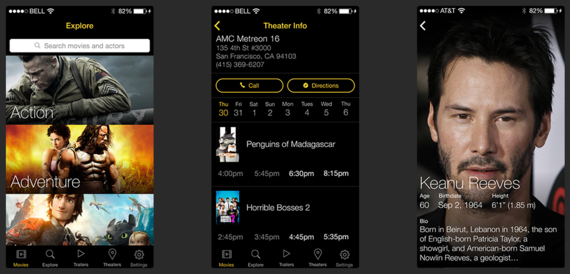 BottlesTonight
Going to the hottest clubs, bars, and lounges in town can be bothersome when you travel. If you don't know a local or have a lot of cash to pay, finding the right spot is nearly impossible. BottlesTonight gives you access to bottle service at top-quality clubs at unbeatable prices, available to book and pay for in two taps from iOS or Android device.
CEO John Rushworth explained, "We use an in-person sales process to get venues on board. [We] want to make sure that all clubs are quality. All BottlesTonight merchants are up to par and have a top-notch hospitality model to best serve our users."
Quintessentially
This membership-based concierge service gives members access to VIP treatment across the globe. With a limit of 5,000 members, Quintessentially provides award-winning personalized support to each person in more than 35 languages. Once accepted, you'll provide information about your personal interests that will be used to customize recommendations wherever you go.
Yplan
Yplan is designed for those who enjoy spontaneity. Each day, a list of recommended events is curated for each area, including concerts, festivals, and theatrical performances. Professionals can book tickets directly through the app with no paperwork required. Currently YPlan is only available for New York, San Francisco, and London, but more cities will be added soon.
Find Your Car with AR
If you've ever driven in an unfamiliar city, you likely know the sinking feeling you get when you can't remember where you parked. This app uses augmented reality to take you back to your car. Best of all, the app works even if when your phone is offline. If you have an Android device, Google Now has this feature built in.
Takeaways
Even if all of your trips are business-related, you can still make time for a fun evening out. With the right apps on hand, you'll be able to make the most of a few hours of free time, enjoying great meals and experiencing local attractions as you would if you were on vacation.