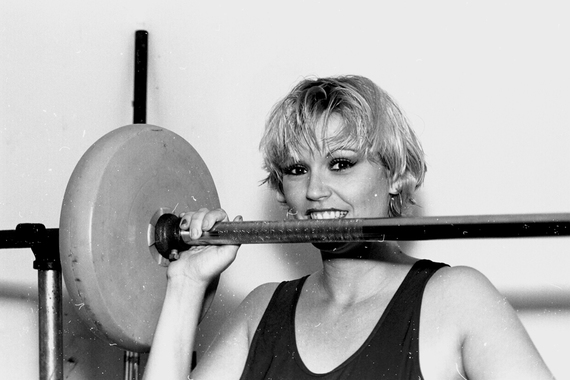 Before the era of the iPhone, Instagram and selfie sticks, there was the camera, film, and tripod. A moment from 1979 and discovered by artist Zoe Crosher decades later. Zoe Crosher, The Additive Dust Series no. 4 from The Disappearing of Michelle duBois, 2012. Archival pigment print.
To Hide To Show is a group exhibition at MAMA, one of the newest contemporary art galleries taking Los Angeles by storm. The exhibition title is derived from the loose English translation of a contemporary French social anthropological study entitled "Montrer / Occulter." True to the study, the exhibition continues in the survey's intentions to discover the motivations of what humans decide to reveal and what to keep hidden. What we do alone and what we do in the eyes of others differs - but what drives the motivation behind whether or not to keep the secret or disclose the fact?
The 8 artists chosen to represent the ideas and concepts behind this study (who just happen to all be female) come from a wide variety of cultural backgrounds and artistic practices, and range from emerging to established: Clara Balzary, Zoe Crosher, Nana Ghana, Ariana Papademetropolous, Mattea Perrotta, Fay Ray, Lisa Solberg, and Johanna Tagada.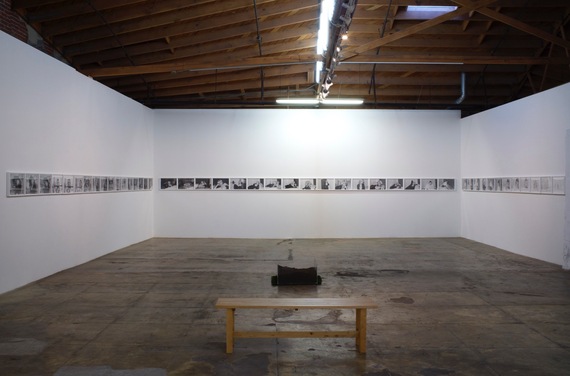 Installation view, To Hide To Show. Zoe Crosher's "The Additive Dust Series: The Disappearing of Michelle duBois."
Three walls of the brightly lit and airy main exhibition space feature a linear installation by Zoe Crosher "The Additive Dust Series: The Disappearing of Michelle duBois." The images were taken by duBois herself and unknown photographers in 1979. Over 40 images show duBois smiling coyly at the camera in various poses and costumes, putting her best face forward on film far before the selfie era of Instagram. Instead of the usual meticulous restoration and dust removal usually done for old negatives, Crosher instead takes the dust from one and adds it to the next in the series, until duBois nearly disappears in image 46.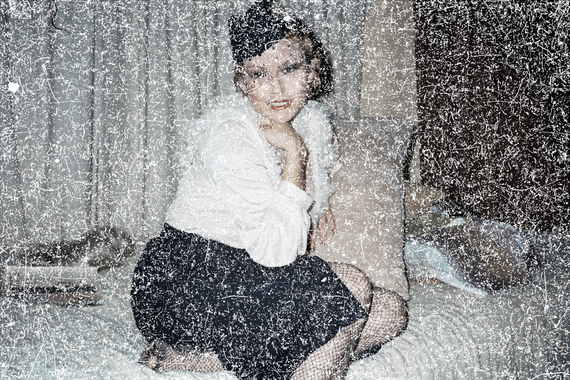 Zoe Crosher, No.39 from The Additive Dust Series (GUAM 1979) from The Disappearance of Michelle duBois, 2012. Archival pigment print.
Fay Ray, a Southern California born and raised artist who was an assistant to John Baldessari and cut her teeth in New York at Columbia before returning to the sunshine of Los Angeles, is known for her dense, loud, and extravagant collage works that refer to idealized notions of femininity, as well as our desire to possess luxury and beauty. From found objects and personal items to clippings, each piece in the collage is photographed and printed by Ray in her studio. Her three works in the exhibition leave us wanting more.
Abstract expressionist painter and installation artist Lisa Solberg took on an entire room (the darkness of "To Hide") which included site-specific work created on floor-to-ceiling reflective stainless steel panels as well as drawings dispersed on several dark and dimly lit charcoal walls.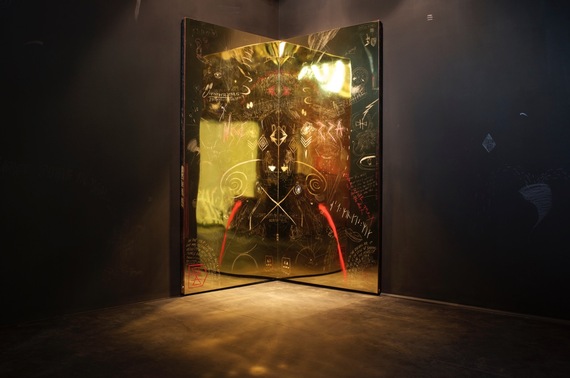 Installation view: Lisa Solberg, I C YR BEHIND, 2015. Mixed media on stainless steel, 96 x 96 in.

While the gallery and its curators chose not to call any attention to the fact that the artists are all female, as MAMA co-founder/director/curator Adarsha Benjamin said "we also would not say an exhibition is all male," I happen to believe (and personally observed/learned from the creatively inclined "Steel Magnolias" in my Southern family) who really is better skilled and evolved at choosing what to hide and what to show than women?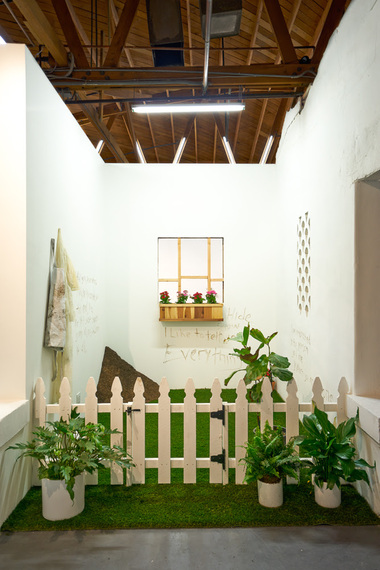 Nana Ghana, Untitled/I Like To Tell You Everything, 2015. Grass, dirt, tropical plants, flower pots, picket fence, apron, vintage lace robe. The artist gardened for nearly 3 hours throughout the space with live plants during the opening and temporarily planted herself in the middle of the gallery in a lucite box filled with dirt.
Popular in the Community