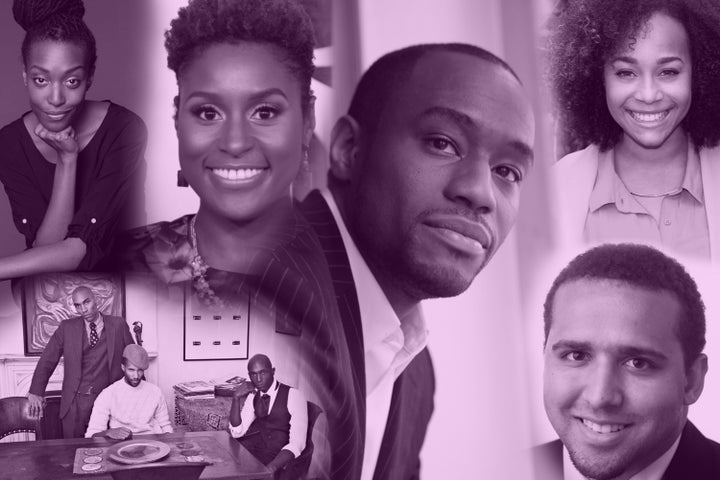 This February, HuffPost Black Voices is honoring black men and women who are paving the way to a better future for black America. As part of our "Black Future Month" series, we will highlight the work of deserving individuals who are striving to make the world a more inclusive place for generations to come.
To kick off our series, we're honoring eight black men and women in media who constantly use their voices, across various platforms, to help unify and uplift others. We hope you admire their activism and participate in the conversation online: #BlackFutureMonth.
1. Franchesca Ramsey |
Comedian and video blogger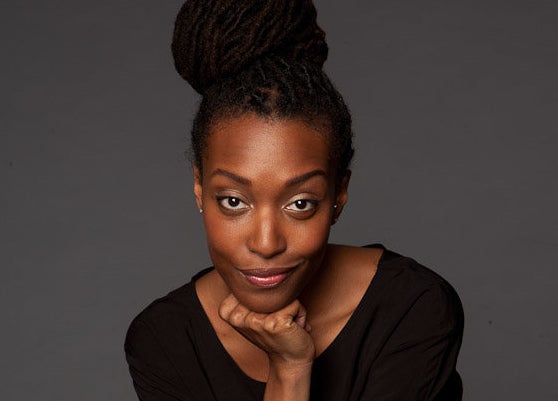 Franchesca Ramsey is one of the most recognized black voices in media. As the host of the MTV web series "Decoded," Ramsey displays her smarts and humor as she tackles various topics about race and culture. "My ultimate goal is to make people laugh and make them think, which isn't always an easy task. I like to think my work is furthering black culture by educating and empowering black people," she told The Huffington Post.
Ramsey says it's critical we understand the power of our voices, that's why she uses her platform to talk about the importance of intersectionality. "Black people come in so many different bodies, genders and sexualities, so it's important that we're conscious of that so we can fight for a world that embraces and uplifts black people of every kind," she said. "Our voices are powerful and have the ability to make change."
2. Marc Lamont Hill | Academic, author and activist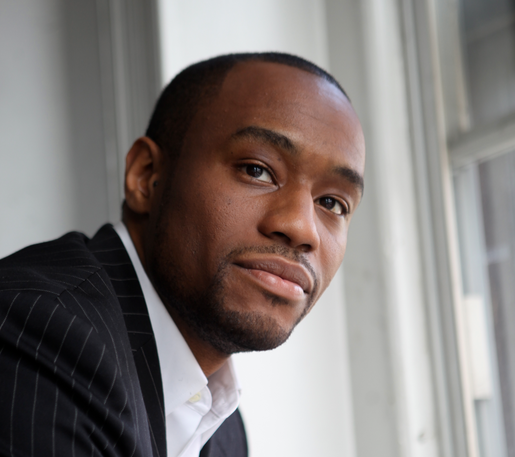 Marc Lamont Hill's spot-on commentary, powerful political punditry and insightful speeches makes him one of the most important voices of our generation. The scholar, professor and former HuffPost Live host consistently speaks power to the beautiful complexities of what it means to be black, which he defines in profound ways: "Being black means being part of a tradition that has built, fed, healed and inspired the world," he told The HuffPost. "Being black is my pride."
Hill says his fearlessness in speaking out against white supremacy and the nation's neglect for black lives has been molded by the influential work of many black leaders -- but it is men like Malcolm X who inspire him most. "He brought me to God. He taught me that books could change, and save, my life. He modeled discipline like I'd never seen before," he said. Hill's unflinching commitment to making sure black lives matter is a mission he upholds every day -- and he says that if we are to achieve a better future, the movement must go on. "We must continue to organize," he said. "We must continue to stretch our radical imaginations in ways that embolden us to resist the divisive forces of late capitalism, homophobia, patriarchy, ableism, and much more. I believe that we will win."
3. Morgan DeBaun | Founder of Blavity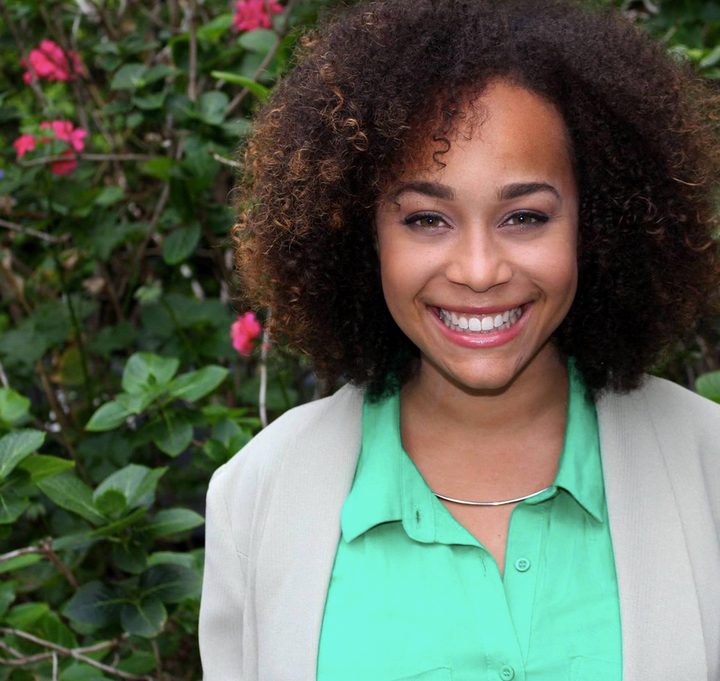 Morgan DeBaun is the main mastermind behind Blavity, a booming news and culture website catered to black millennials. Since the site's launch in July 2014, DeBaun and co-founder Aaron Samuels have realized their vision to provide a space where thought-provoking, comedic and insightful content merge seamlessly. "I think Blavity amplifies the good work, things and ideas that already exist in communities of color but oftentimes don't get uplifted," she told HuffPost.
DeBaun is inspired by the work of iconic black women of the past like Sojourner Truth, who she says was "fierce and so empowered to speak for herself and others to do the right thing in society." It's a mission DeBaun upholds through building great platforms like Blavity, which reflects the work of some of the most influential and important black voices around. "If we continue to share stories, news and ideas that are uplifting and engage one another," DeBaun said, "I think we will continue to make progress towards a strong community."
4. Wesley Lowery | Reporter at The Washington Post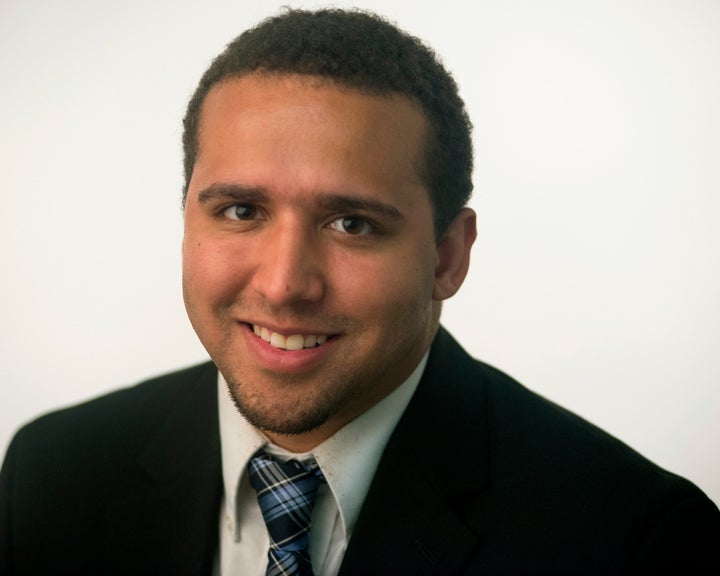 Wesley Lowery is known as one of the most diligent black professionals in media. As a political reporter at The Washington Post, Lowery has tirelessly covered issues of racial injustice, police violence and housing issues in America, among other topics. His riveting and detailed reporting explores these areas through "humanizing black characters and contextualizing the black experience for a mainstream (and largely white) audience," he told HuffPost via email.
Lowery's stellar coverage in Ferguson and respected commentary on social media has helped to establish him as one of the most credible reporters around -- and he effectively uses tools like Twitter and TV to tell an important part of the black narrative. Understanding their power, he encourages more black people to leverage these platforms to do the same. "For much of American history, black voices were unheard, and therefore essentially voiceless," he said. "We achieve a better future by refusing to be muted."
5. Issa Rae | Actress, writer and producer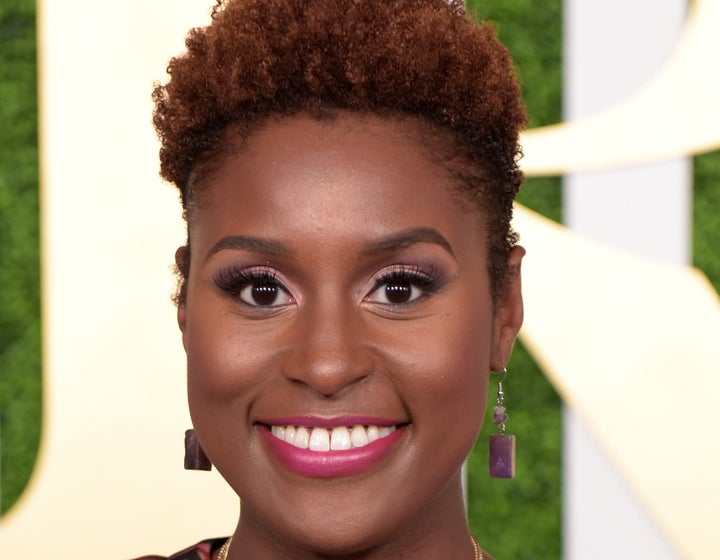 Issa Rae is an awkward -- and talented -- black woman who is well on her way to changing the landscape of television. As the creator of the hit web series "Awkard Black Girl" and the founder of Color Creative TV, a platform that showcases the work of minority writers, Rae is helping to highlight stories that expand the narratives around black men and women. "I'm in this awkward definition of blackness," she previously told HuffPost. "Black is supposed to be cool, black is sassy, black is trendsetting. I just don't feel that way. It's almost limited in a way and I feel like black is so much more than that."
Black is so much more, and Rae isn't the only one who recognizes that; so do the countless fans that admire and contribute to the platform Rae has built. Collectively, they are telling stories that are redefining blackness -- and during a time where the work of people of color often goes unnoticed and undervalued by white Hollywood executives, Rae says now is the time to speak up. She previously told us: "Until you have people in positions of power that have varied experiences, nothing will change."
6. Kyle Banks, André Verdun Jones and Khary Septh | Founders of The Tenth Zine magazine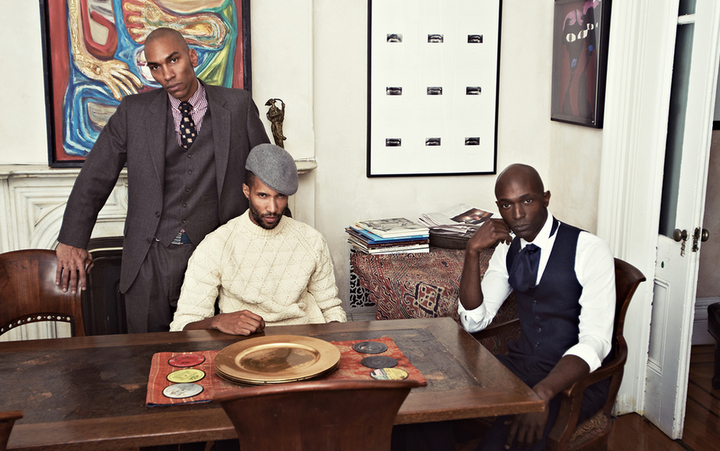 Kyle Banks, André Verdun Jones and Khary Septh are Brooklyn-based artists who came together to create The Tenth, a groundbreaking magazine that explores the experiences of being black and gay. The biannual publication, which is filled with glamorous images, amazing art and powerful written pieces, shatters stereotypes around black gay youth and brings dimension to the experiences and battles they face. "A huge issue for us is the black church and the hateful abomination doctrine being spewed from pulpits all across this country. We stand as a line of defense for so many LGBT youth that lack the proper defense against such rhetoric," Banks told HuffPost. "As we continue to build our platform, this is just one of the issues we intend to tackle head-on."
Banks said the team gives praise to men like Bayard Rustin, a civil rights icon who "also lived as an openly gay black man during a time when hostility toward both were off the charts," Banks said. "Baynard Rustin, for us, represents a life lived with integrity and unyielding selflessness." Through taking ownership of their own narrative, Banks and his team are well on their way to creating revolutionary work. "We believe in W.E.B. Du Bois' philosophy that 'earnest hard work, political activism and racial community should be the hallmarks of the black community,'" Banks said. "We also believe in Malcolm's 'By any means necessary.' Ideas for a brighter future are nothing new, you see."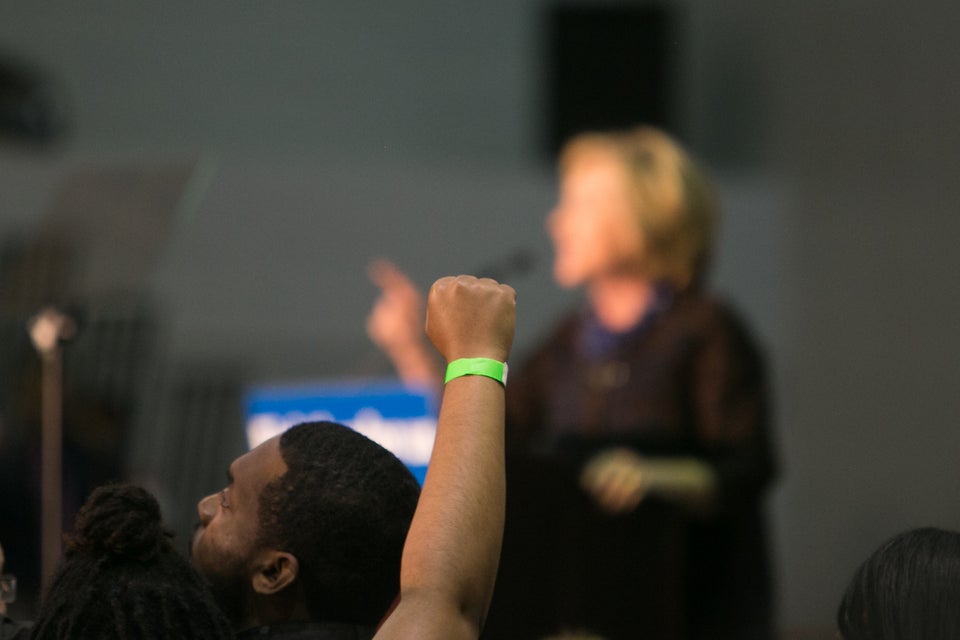 11 Things Black Activists Accomplished In 2015