Dating and maintaining a relationship in the early stages is rough when you're socially awkward.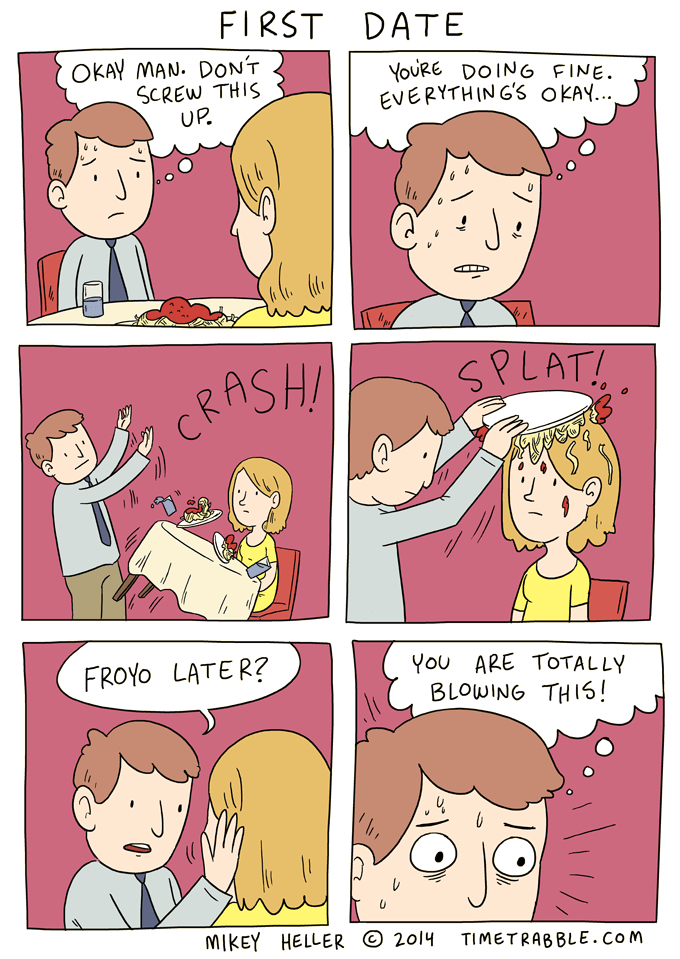 "I've been surprised by the warm response [the relationship comics] get," Heller, who currently writes for Cartoon Network's "We Bare Bears," told The Huffington Post. "Seeing so many people share them and add 'I've been there' in the comments is a nice way to feel validation and connection, especially since the comics can get so silly and off-the-wall."
Below, some of the best takes on being awkward in love from Time Trabble.