Have you ever wanted to travel to Oregon? Oregon is gaining popularity as a place to visit, but it is still mostly under the radar for many travelers. If you are on the hunt for the perfect place to travel in 2018, Oregon, with its coastline, cities, food, and waterfalls, will surely steal your heart! 2018 is the year for trying something new, stepping outside of the box, and pushing boundaries and Oregon is the place to do all of that and more!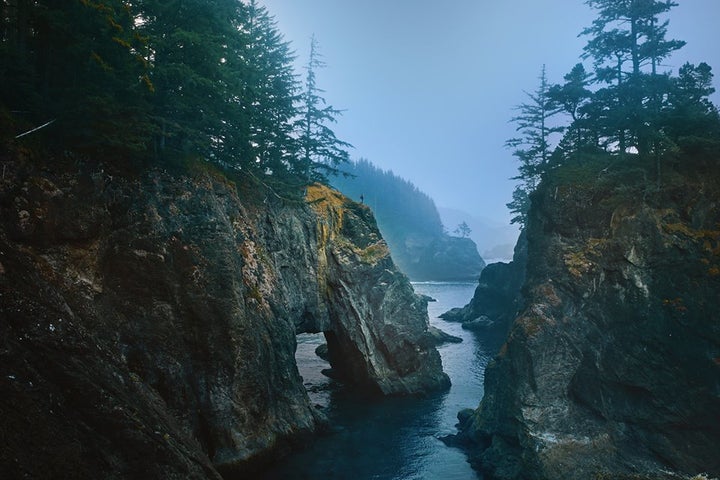 #1. Oregon is very affordable to get to
If you think that it is pricey to fly to Oregon, think again! Flights into Portland or even smaller Oregon cities such as Eugene are actually quite affordable from around the United States. A 5 hour flight across the country from Florida to Oregon cost just $300 round trip! Of course, it depends on the day of the week you fly and what time of year you wish to visit! The money you save by flying into Oregon can be used to explore other parts of this beautiful state!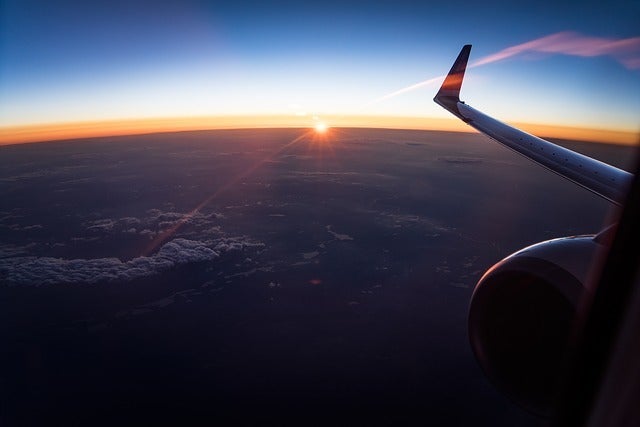 #2. You can soak in remote hot springs in the middle of the woods
No, you don't have to go to Iceland to swim in a hot spring! In fact, Oregon is home to some of the best hot springs in the world! Many hot springs are located around Eugene, Oregon and the Mount Hood area and you can find a list here. In order to get to most hot springs, you will need to drive your car deep into the mountains and then take a short hike to a remote pool in the middle of nature!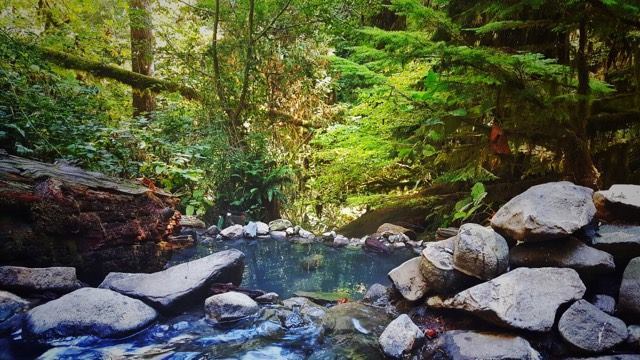 #3. Oregon's Willamette Valley is home to more than 500 world-class wineries
Do you want to visit wine country without all the other tourists? Skip Tuscany or Napa Valley and head to Oregon! Oregon's Willamette Valley is home to more than 500 wineries and their specialty is world-class Pinot Noir. You would never expect to see a winery in Oregon, but they are there and they are growing faster than ever before! You will be driving on a winding Oregon road and suddenly you will come across a scene straight from Italy. You will see a large manor-house where the wine is being made, rolling hills with grape vines, perfectly sculpted shrubs, lavender and more. Wineries such as King Estate Winery even have a restaurant and offer tours and samplings. Stay in the nearby town of Eugene at a boutique hotel such as Inn At The 5th and visit all the wineries in the area with ease!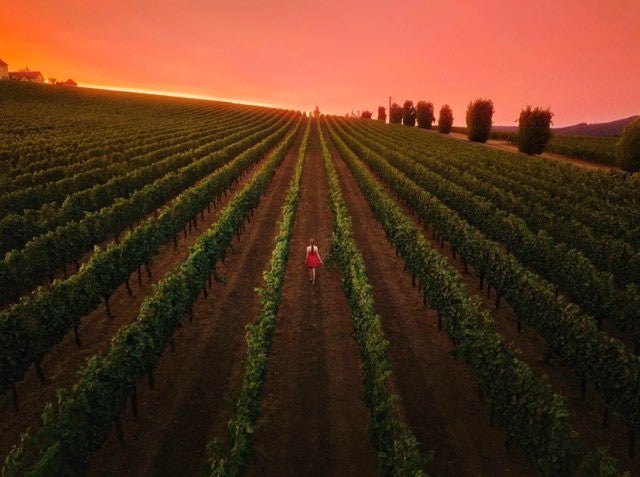 #4.Oregon is home to hundreds of waterfalls, many of which you can visit with ease
Who doesn't love a good waterfall? Oregon is home to hundreds of waterfalls and you can find them spaced out around central and western Oregon. The best place for chasing waterfalls is all along the Cascades Mountain Range. Near Portland you will find the Columbia River Gorge which is home to many easily accessible waterfalls. Instead of hiking for miles to get to the big prize, many waterfalls in Oregon can be viewed by driving to a parking area and taking a short walk or hike. If you are in Eugene, check out the famed McKenzie River area which is home to stunning waterfalls and the perfectly blue McKenzie River that feeds them!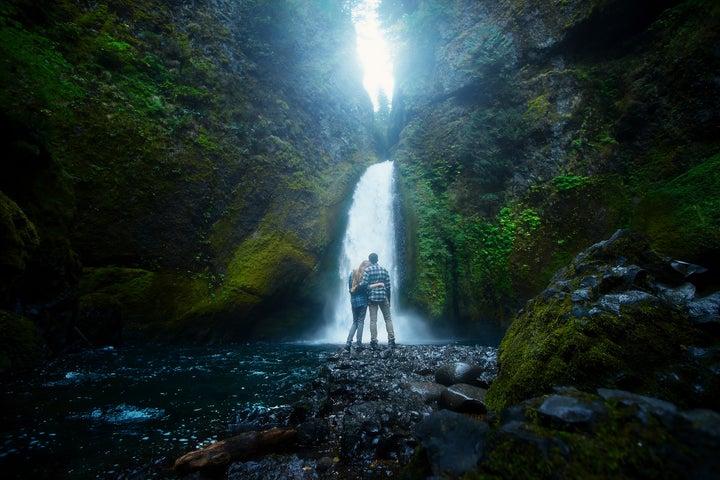 #5 You will also find deserts in Oregon that rival any in Arizona or Utah
When you think of Oregon you probably think of waterfalls and the Pacific Ocean. While that is partially accurate, the majority of the state is covered in arid desert! The Oregon desert is vast, remote, and stunning and rivals what you can find in states such as Arizona or Utah. If you want the opportunity to explore both desert and city life, head to Bend, Oregon! It is a cute desert town located in the heart of the Oregon desert. Check out the nearby Smith Rock State Park for insane views and rock climbing, if you are into that, or take a day trip to Oregon's painted hills to see fossils and more!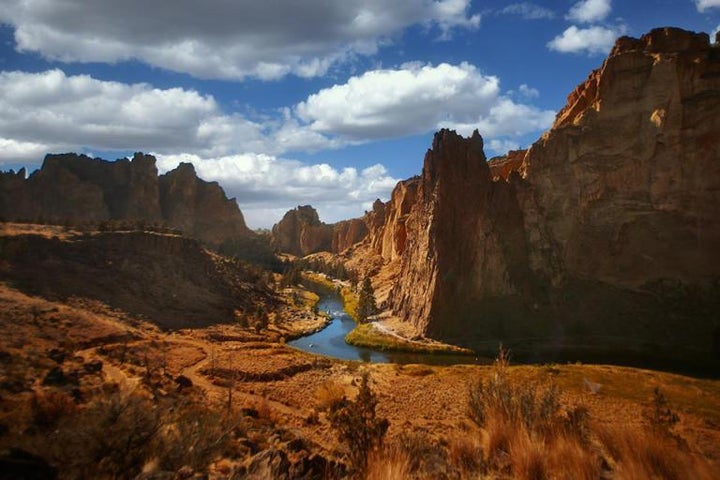 #6. You will be hard pressed to find a view of the ocean that rivals the South Oregon Coast
While Oregon's entire coast is stunning, the south Oregon coast is particularly memorable for it's sea stacks and high cliff formations. Watching the sun set over the Pacific Ocean while you sip some locally made wine is the perfect way to end a busy day exploring all that Oregon has to offer. If you decide to visit southern Oregon, make sure to stop in Bandon which is home to stunning stretches of beaches, caves, and views for miles. You can also drive through Samuel H. Boardman State Scenic Corridor and stop along the way to view natural arches, bridges, and more from the cliffs above. If you are looking for coastal views like you have never seen before, south Oregon needs to be on your bucket list for 2018!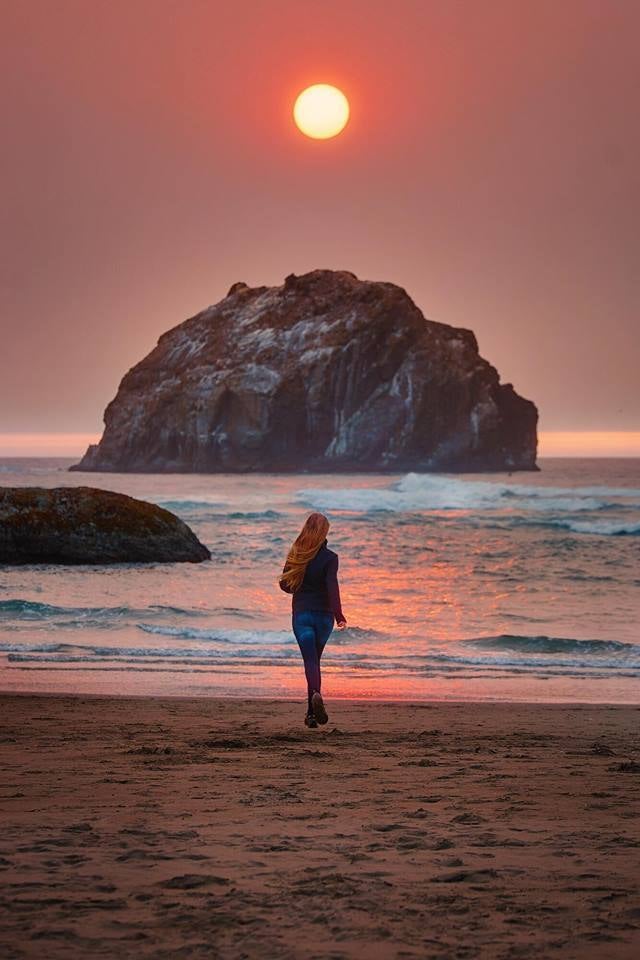 #7. In Oregon, you can float down a river while eating homemade pizza and sipping locally made craft beer
Like wine, craft beer is huge in Oregon! There are local producers in many areas around Oregon stretching from North to South so if you love a good locally made brew, Oregon is the place for you! That being said, there is only one place you can raft down the river while drinking beer and eating Pizza and that is in Grant's Pass. Grant's Pass is located in the far south and is nestled on the Rogue River. The Paddled Pub is a unique experience in which you meet up with a group at a local brewery, pick your beer, ride in a van for a little, and then raft down a river while sipping it and eating locally sourced food. You don't do the work, a guide does all of the work for you and you don't even have to wear a swimsuit! All you have to do is enjoy the view and drink your beer!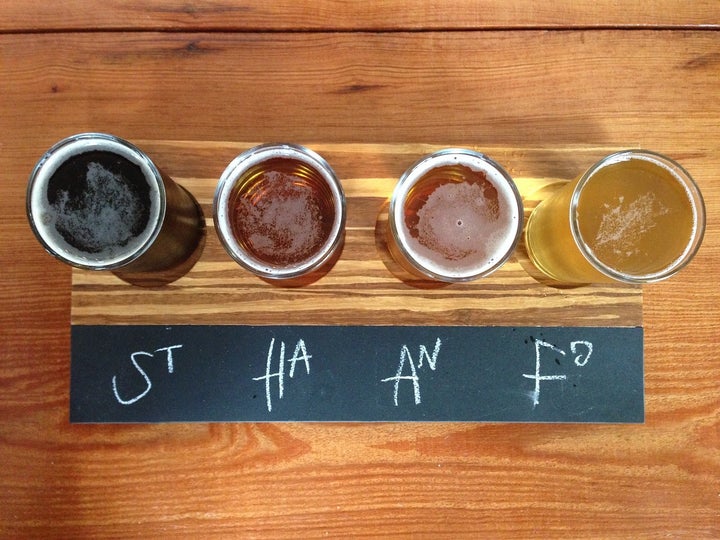 #8. Oregon is a photography lover's dream
Whether you are a professional photographer or a photography lover with a smartphone, Oregon's vast landscapes and foodie paradises are a haven for photographers. If you get tired of shooting one type of landscape, simply drive an hour and you will find something totally different and unique! Oregon is home to a vast amount of surprising landscapes and small towns such as Cottage Grove feature local street art for fun and memorable travel shots!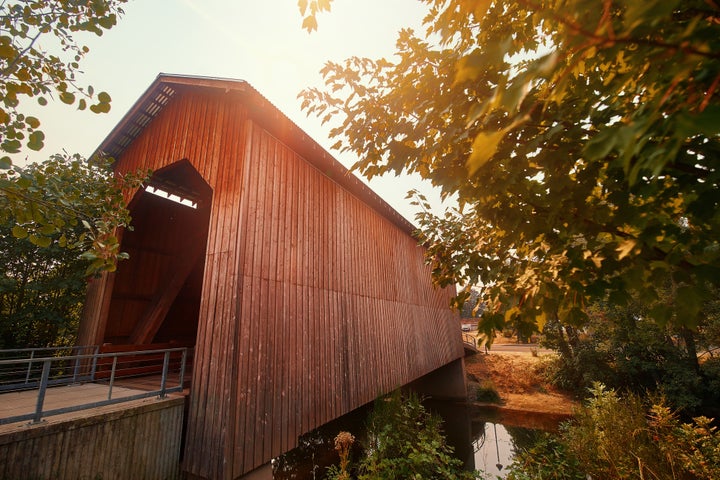 Related
Popular in the Community