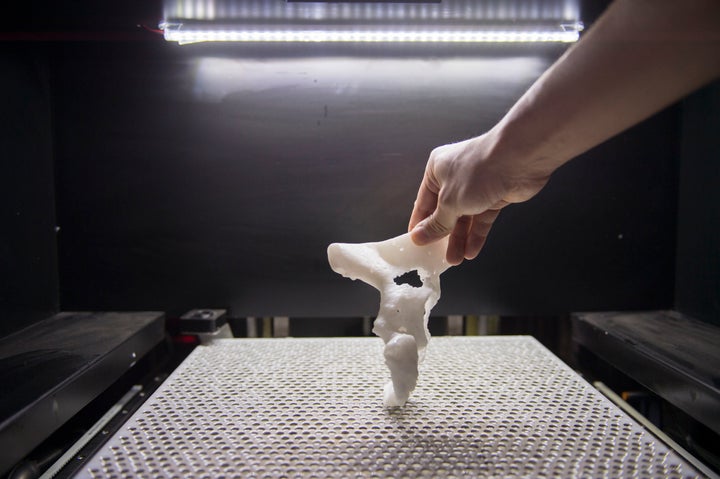 Imagine 3-D printers that could produce healthy new organs, human tissue and artificial limbs, just like your office printer cranks out paper reports. While it's not nearly that advanced yet, 3-D technology is making strides in surgery, medicine and pharmacology. See how 3-D printing is paving the way for future breakthroughs – and helping patients now.
1. Hands for kids
Simple, sturdy and OK to outgrow are all important considerations in prosthetic hands for children, says Dr. Gloria Gogola, a pediatric hand surgeon at Shriners Hospital for Children–Houston. 3-D printers produce lightweight, highly customizable and inexpensive artificial hands that are ideal for young patients, she says. Kids can choose their colors, wear their new hands and play hard – replacing damaged prosthetics as needed is no big deal.
2. Jaw surgery difference
Jaw replacement surgery, a procedure for jaw tumors and infections, involves dental posts, prosthetic teeth and even leg bone. Reconstruction is a multi-part process, and patients endure a long recovery. Doctors at NYU Langone Medical Center, working with 3D Systems, have pioneered the procedure that uses 3-D generated images in the virtual surgical plan. "With the 'Jaw in a Day' method, many intermediary surgeries for the implants and prosthetics are no longer needed, shaving at least a year off recovery time for patients," says Dr. Jamie P. Levine, chief of microsurgery at NYU Langone.
3. Blood vessels to order
3-D printing materials aren't always metal or plastic. Harvard scientists have created a method to print tissue structures with blood vessel networks. As part of the still-evolving process, Jennifer Lewis, a biological engineering professor, and colleagues developed "bio inks" that contain ingredients of bodily tissues. According to a press release from Harvard School of Engineering and Applied Sciences, the bio-printing method may represent an early step toward building 3-D living tissue – such as skin and cartilage – for surgical use in patients.
4. Face transplant tech
For someone with a severe facial deformity, a face transplant can feel like a miracle. Success of the complex, lengthy procedure depends on planning, say physicians at Brigham and Women's Hospital in Boston. The BWH face-transplant team is using life-sized models of patients' heads, created with CT imaging and 3-D printer technology. These models help surgeons understand the facial anatomy, do advance work and operate with increased confidence, according to a BWH press release. That means shorter time in the operating room – a good thing for patients.
5. Unique hearts
Heart surgery is delicate, especially for patients with unusual heart defects. Dr. Stephen Seslar, a congenital heart disease specialist and electrophysiologist at Seattle Children's Hospital and University of Washington Medical Center, devised a way to help surgeons practice before performing challenging procedures. Seslar worked with Seattle materials engineer Tom Burke, who developed a heart model that uses MRI or CT scans along with a 3-D printer. The model, an exact replica of a patient's heart, even feels like a human heart to the touch.
6. Airway support
Devices made with 3-D printers can help keep children's airways open. At University of Michigan C.S. Mott Children's Hospital, splints created with this technology have helped save babies with a dangerous condition that causes the windpipe to periodically collapse, preventing normal breathing. So far, the 3-D printed splints have been used with five young C.S. Mott patients.
7. Prenatal precaution
In a different case, 3-D printing helped doctors at C.S. Mott Children's determine the delivery method for an unborn baby. An ultrasound revealed a facial lump with potential to prevent the baby from breathing after birth. With an MRI image done in the womb, the 3-D printer produced a model of the head and face. Fortunately, as described in the November issue of Pediatrics, the model showed the baby was not at risk and could be delivered by a routine C-section, instead of a more-complex surgery to create an airway.
8. Helping medicine go down
When a person with epilepsy can't swallow pills, or a child resists taking medicine to prevent seizures, it's a problem. In August, the U.S. Food and Drug Administration approved a new tablet made with 3-D printer technology. The product, called Spritam, contains the anti-seizure medication levetiracetam. The difference is in the tablet, which allows the medication to quickly disperse with a sip of liquid before swallowing. Jennifer Zieverink, senior director of alliance management for Aprecia Pharmaceuticals, says Spritam is expected to go on the market in early 2016.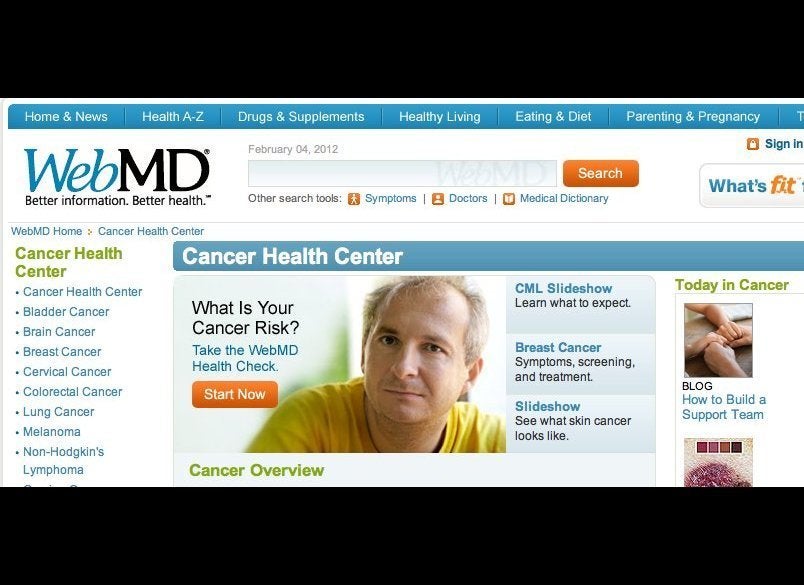 8 Ways Baby Boomers Are Transforming The Health Care System