It started with knitting.
On and off for the past decade or so, I've written off the popularity of knitting. I always thought those stories about people suddenly embracing all things knit was a manufactured trend piece that an editor ran in desperation. But then I saw it in real life, at a genuinely cool bar, being practiced by genuinely cool people. And then I relented.
But there are some crafts that can never make the transition from genuine activity to ironic statement to socially acceptable practice. For example: scrapbooking. Like, I can't imagine telling someone that I spent the evening scrapbooking, without it sounding sad. Even if my scrapbooks were irreverent and awesome. The activity itself is just nerdy.
And tie-dye. We've seen really fabulous DIYs done using that technique, of course. But tie-dyeing automatically brings to mind Girl Scout camp. And while we loved our time at Girl Scout camp, that place is just dorky. And that's fine.
After thinking about it, craft dorkiness is likely to happen when it's an activity where you have to get really specific. Like boondoggling. You know, where you weave plastic threads into... well, I don't know what to call the result of that. Except "keychains that will get grimy instantly and no one will use."
Photo via Joann Fabrics
On the surface, scrapbooking isn't so bad. Old-timey books aren't bad at all, but adorable chronicles of a different era. Nowadays, it's all the, well, crap, that makes scrapbooking bad. Themed papers, random logos and all sorts of embellishments that just ruin the sentiment.
- Perler Beads/Bead Fusing
Photo via Alibaba
Made in China and doomed to resist everything short of a nuclear attack. When our species dies out, these haunting creations will still be here.
Photo via Dick Blick
Congratulations, you spent loads of time and money to make something that costs about $3 in stores.
Photo via Williams-Sonoma
Another pastime that falls in the center of the "Lots Of Time, Lots Of Money" Venn Diagram. So of course Williams-Sonoma has a kit for it.
Photo via WalMart
Taking broken shards of glass and cementing them in place isn't an activity you'll see popping up at that quirky bar around the corner any time soon.
For slightly less embarrassing ways to indulge your craftier side, check out our slideshow below.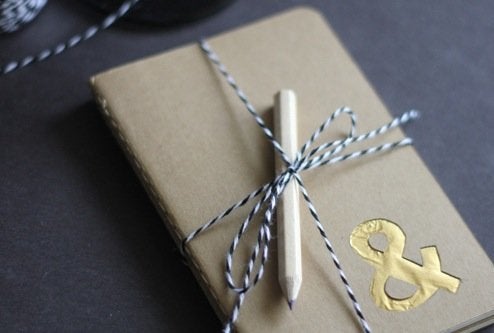 Craft Of The Day
Do you have a home story idea or tip? Email us at homesubmissions@huffingtonpost.com. (PR pitches sent to this address will be ignored.)
Related