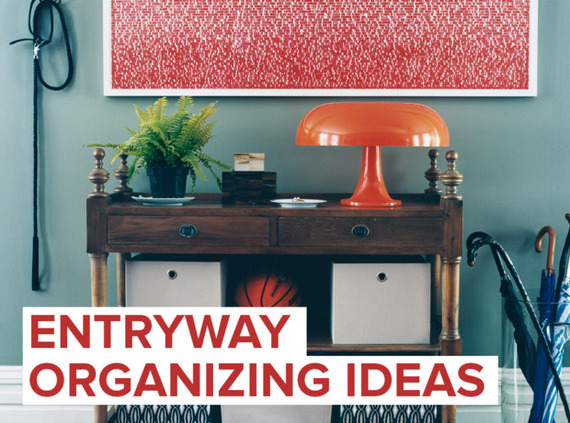 Misplaced keys, "forgotten" bills, and a pile of mail you meant to get to. Sound familiar? We've got just what you need to keep your entryway in check.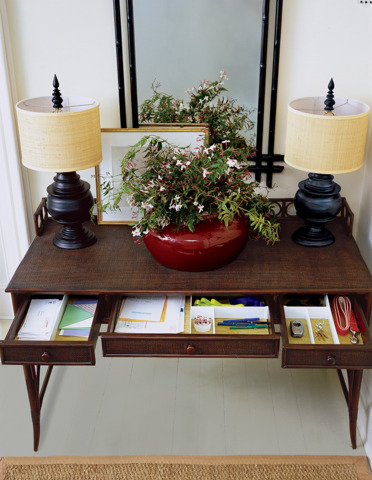 photography by ANTONIS ACHILLEOS
out of sight
A desk outfitted with drawer dividers keeps things organized, filed away, and in place.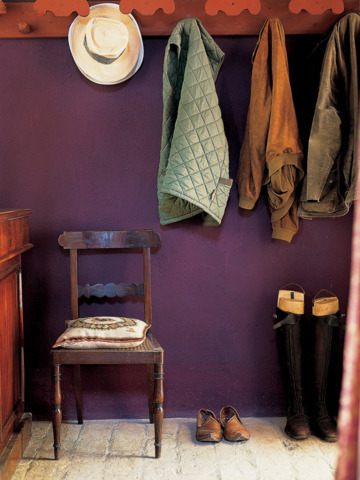 photography by TUBBS CHRIS
cabin chic
Minimal details paired with a bold touch of color elevate the aesthetic of this country-inspired entryway. A simple chair beneath the coat rack is the perfect spot for getting ready.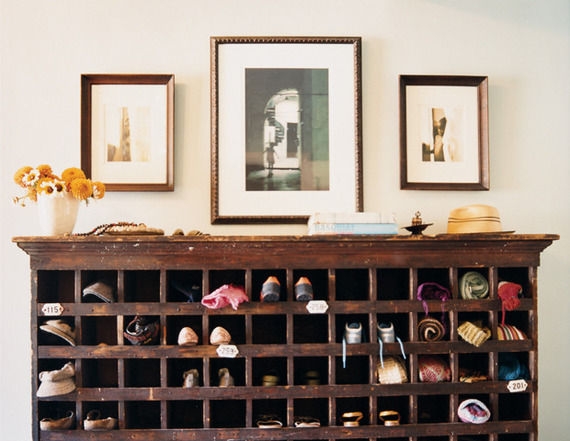 photography by MELANIE ACEVEDO
shoe stop
A rack by the door prevents visitors from treading dirt indoors, while avoiding a massive pileup of shoes and outdoor gear.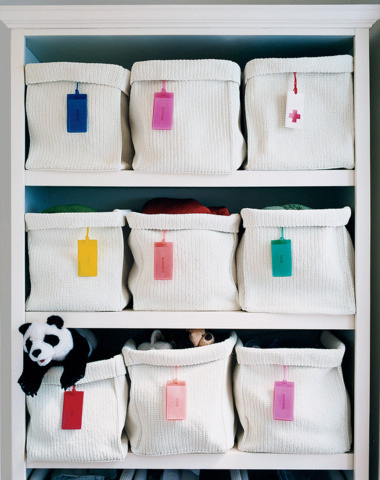 photography by JUSTIN BERNHAUT
on label
Color-coded basket tags provide a visually-appealing element to a neutral decor scheme.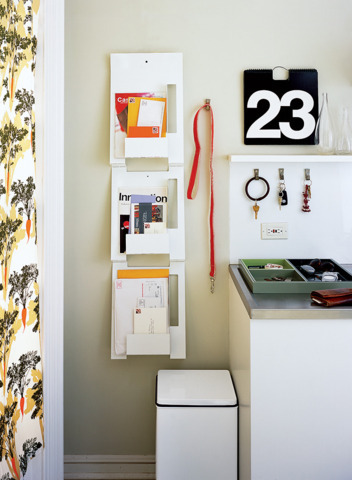 photography by ANTONIS ACHILLEOS
in rank
A sturdy magazine rack with categorized slots keeps bills and invites in sight, and makes sorting through the mail a breeze!
Basic hooks for keys and leashes hover above a conveniently placed catch-all, for cell phones, wallets, and loose change.

photography by JAMES MERRELL
timeless grace
Give this frequently-overlooked space a hint of elegance with a muted wallpaper and an intricately-detailed console topped with charming decor accents.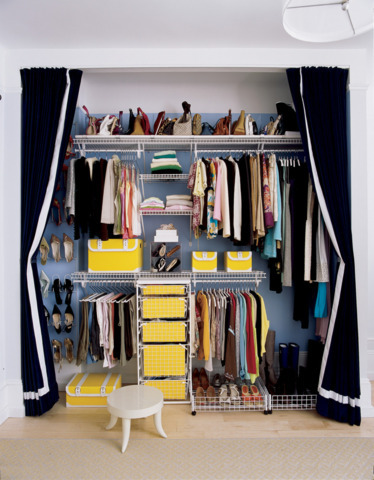 photography by JOSHUA W.MCHUGH
beyond the curtain
A chic drape effortlessly conceals an otherwise untidy assortment of coats and shoes.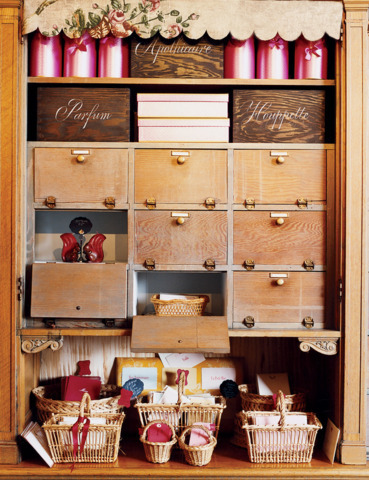 photography by JUSTIN BERNHAUT
the cubby system
A fun and easy method for keeping a culmination of random odds and ends in order - even the little ones won't be able to resist!