"It's parenting, not babysitting."
That's how one father in a video from Care.com summed up the unusual way some people praise dads for, well, simply being dads. In the video, fathers get real about the many times they have been excessively applauded for common parenting tasks (that moms take on without near as much praise) like picking their kids up from school or taking their children out for a walk.
For the fathers featured, these compliments can be a bit condescending, and they want to let everyone know they're proud to be dads who tackle parenting responsibilities head-on.
"I'm a dad. I love being a dad, and dads are parents, too," one father in the video said. "Get with the program."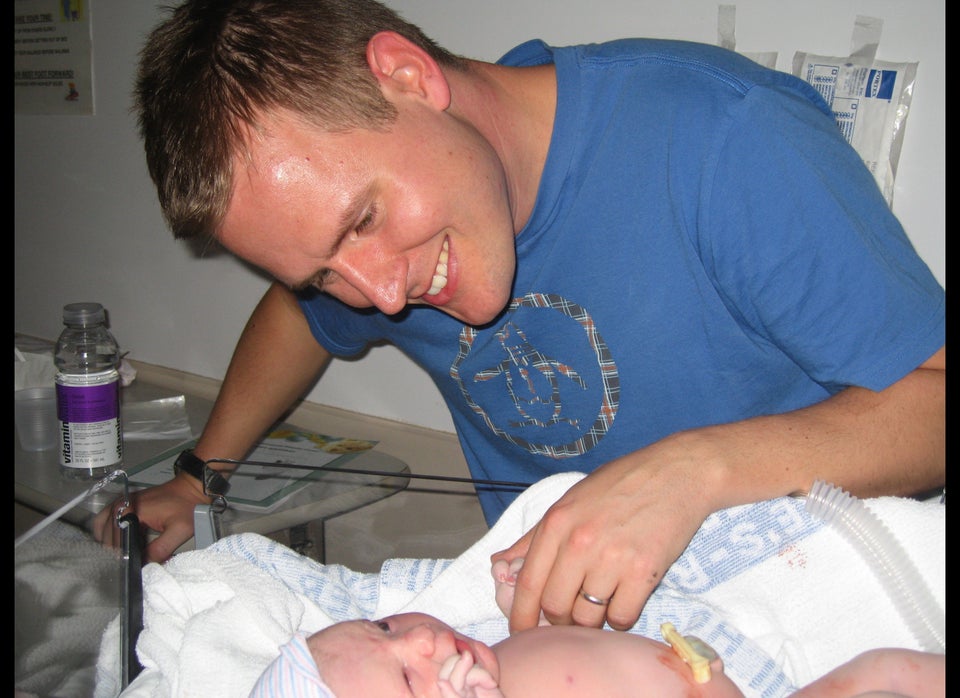 First Photos Of Dads And Babies