Newsflash: Breakfast can be so much more than a plain bagel and coffee. To demonstrate the simplicity of whipping up nutritious, portable, and ― most importantly ― delicious breakfast bites, we partnered with the Incredible Edible Egg to share tasty recipes that pair eggs with fresh vegetables that you can make and take with you to work, school or anywhere at all. Some you can whip up on the spot during a busy morning; others are great make-ahead dishes you can reheat in flash. Whether it's muffin-tin strata or crunchy zucchini pizza, these breakfasts will make your mornings more memorable ― and a lot more delicious!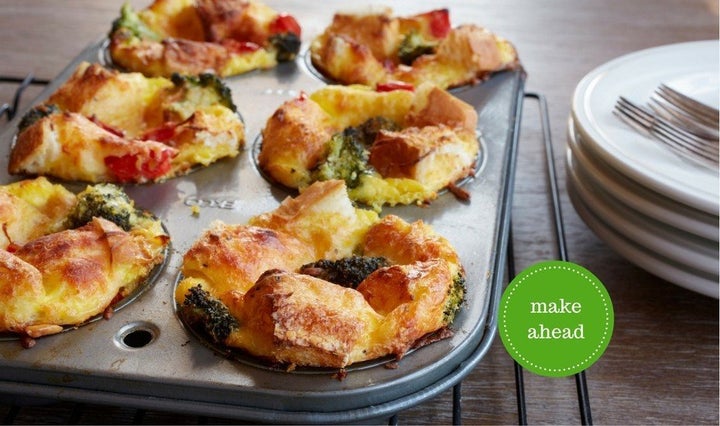 Strata fans will also love this mini-me version of the popular breakfast casserole. The make-ahead muffins can be reheated one by one … until there are none left!
2. Baked Eggs In A Basket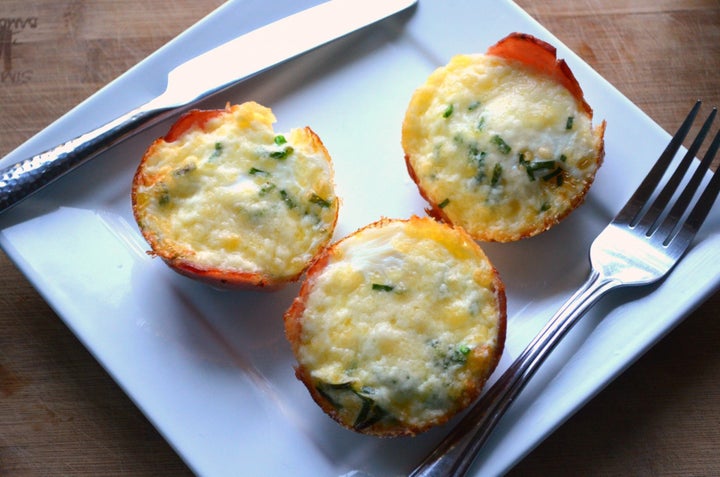 "Baked eggs in a basket" pack an entire plate's worth of rich, cheesy flavor into compact morsels that travel well. But let's be honest ― this easy meal will probably take only a few quick bites to polish off!
3. Zucchini And Egg Breakfast Pizza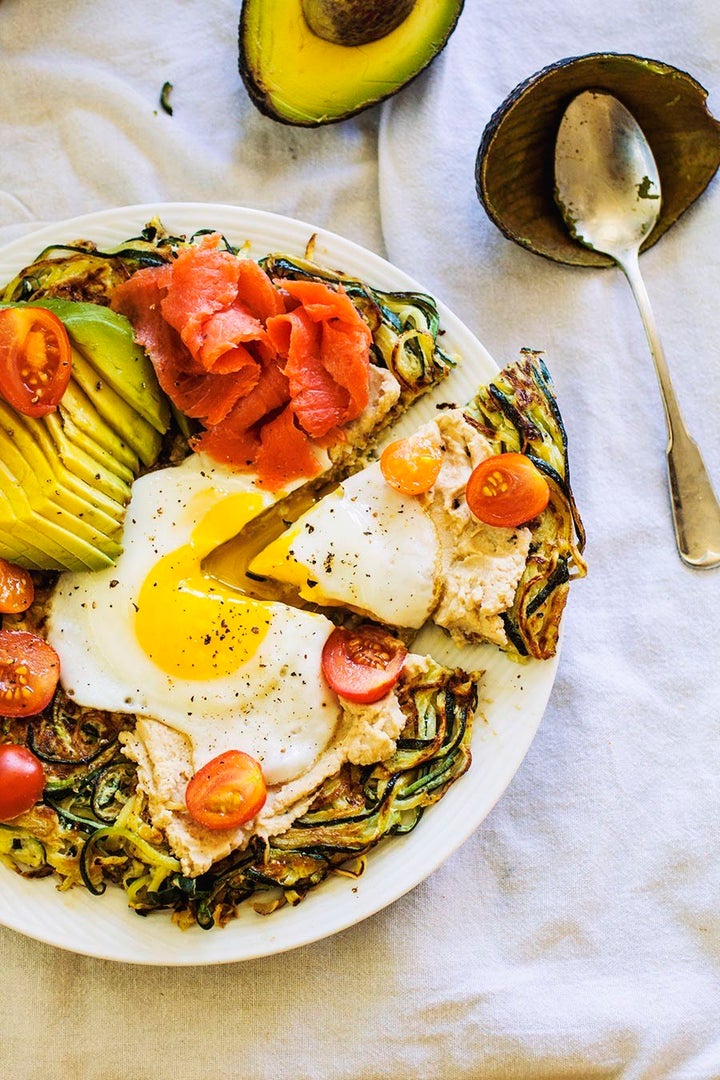 If you adore breakfast dishes as mouthwatering as they are beautiful, look no further than this spiralized zucchini "pizza" by The Pancake Princess ― complete with an egg and tomato topping. Have a slice for breakfast!
4. Spinach And Mushroom Frittata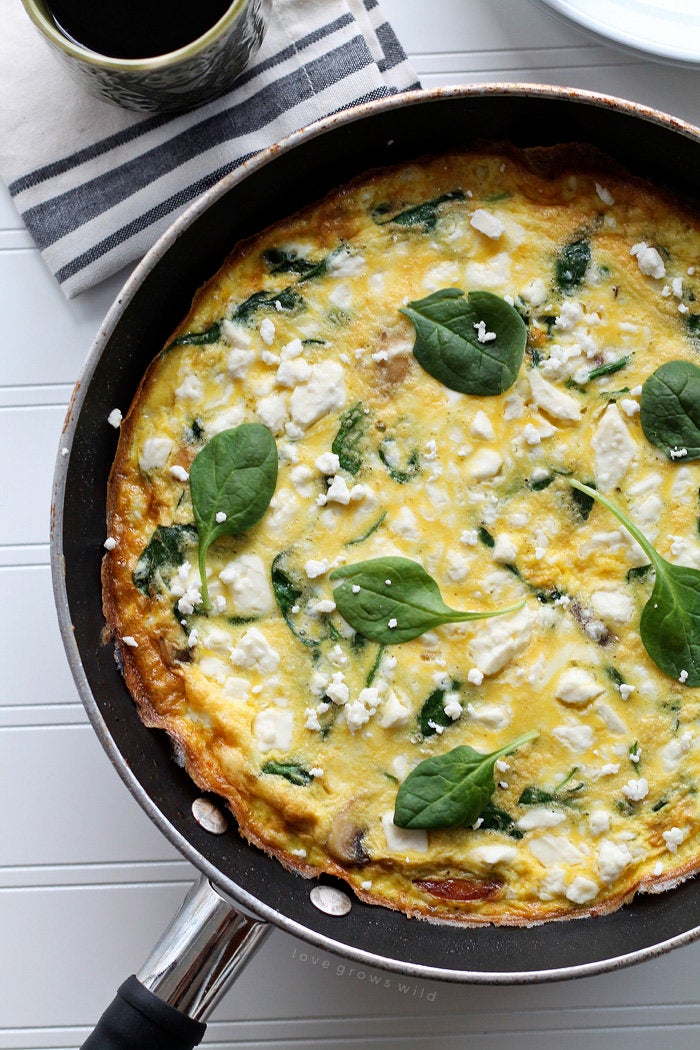 Consider frittatas a one-and-done wonder, because this portable recipe will leave you satiated until lunch. Learn how to make this shockingly simple spinach, mushroom and feta frittata at Love Grows Wild.
5. Huevos Rancheros Breakfast Burrito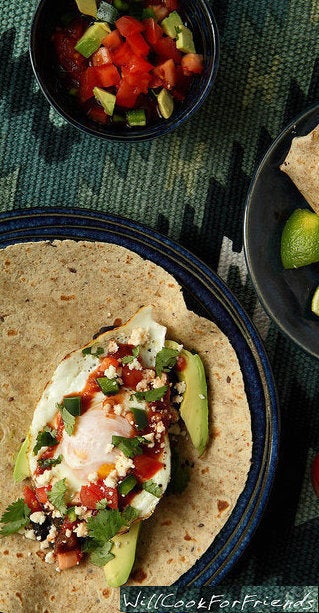 Liven up your breakfast routine with a huevos rancheros breakfast burrito that has a little kick to it from Willow of Will Cook For Friends.
6. Poached Egg Sandwich With Arugula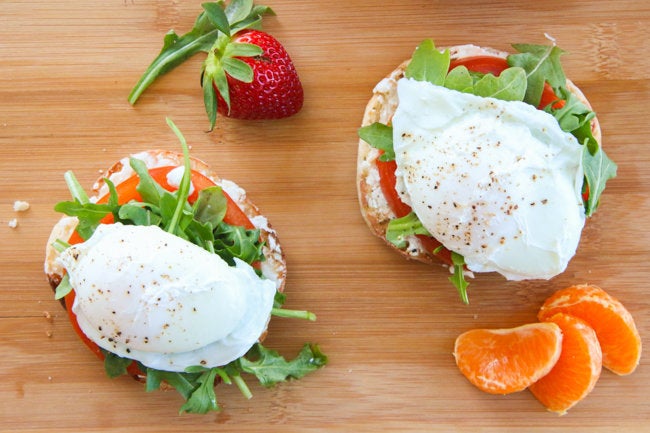 Poaching an egg is not as difficult as it may look. Trust us. Actually, trust Chef Julie Yoon, who has the delicious recipe ― with a poaching play-by-play ― on her website.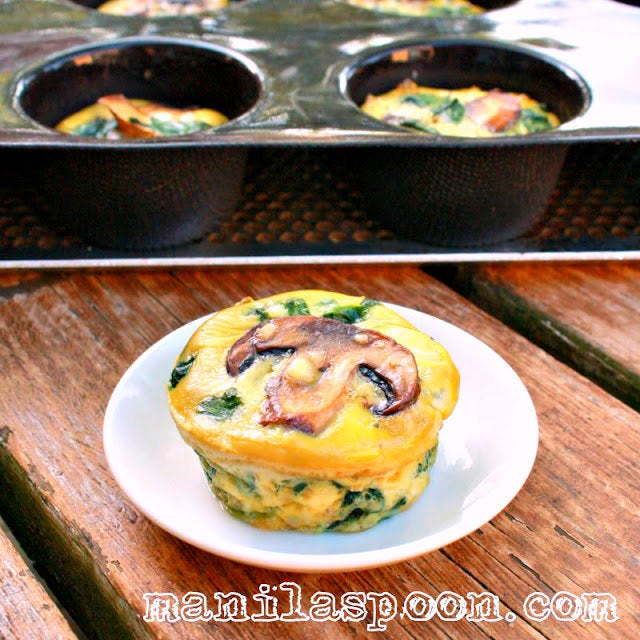 We can't get enough of this fantastic mini-quiche recipe from Abigail of the Manila Spoon that can (and should!) be eaten anywhere and everywhere.
Breakfast is the most important meal of the day, whether you're eating on-the-go or preparing an elaborate sit-down brunch. Make your breakfast into something mouthwatering, memorable and healthy with the help of the Incredible Edible Egg.