If you love hummus, then chances are you'll love tahini -- a creamy, nutty paste made from ground sesame seeds. Tahini is rich in minerals such as iron, calcium and magnesium, and high in vitamin E and vitamins B1, B2, B3 and B5.
And, thankfully, hummus isn't the only thing you can add tahini to.
There are a number of different (and delicious) ways to use this versatile paste, from salad dressings and sauces, to desserts like healthy 'nice' cream and brownies.
Once you start using tahini, you'll get hooked. It's so good.
1. Sauces
Thanks to its creamy texture, tahini makes a perfect base for sauces of all varieties, including Middle Eastern and Asian-inspired dishes.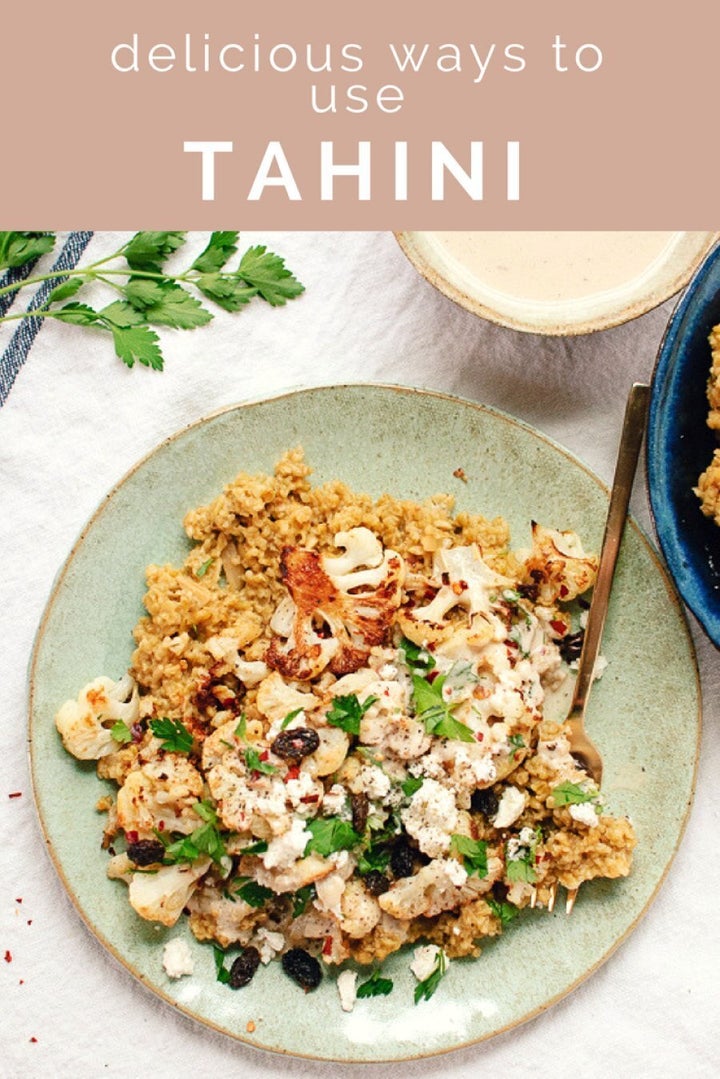 2. Salad dressings
Bored of olive oil and balsamic vinegar dressing? You need to try tahini dressing -- it's creamy, slightly sweet and zingy, and adds another layer of flavour. Seriously, it will save any ol' salad.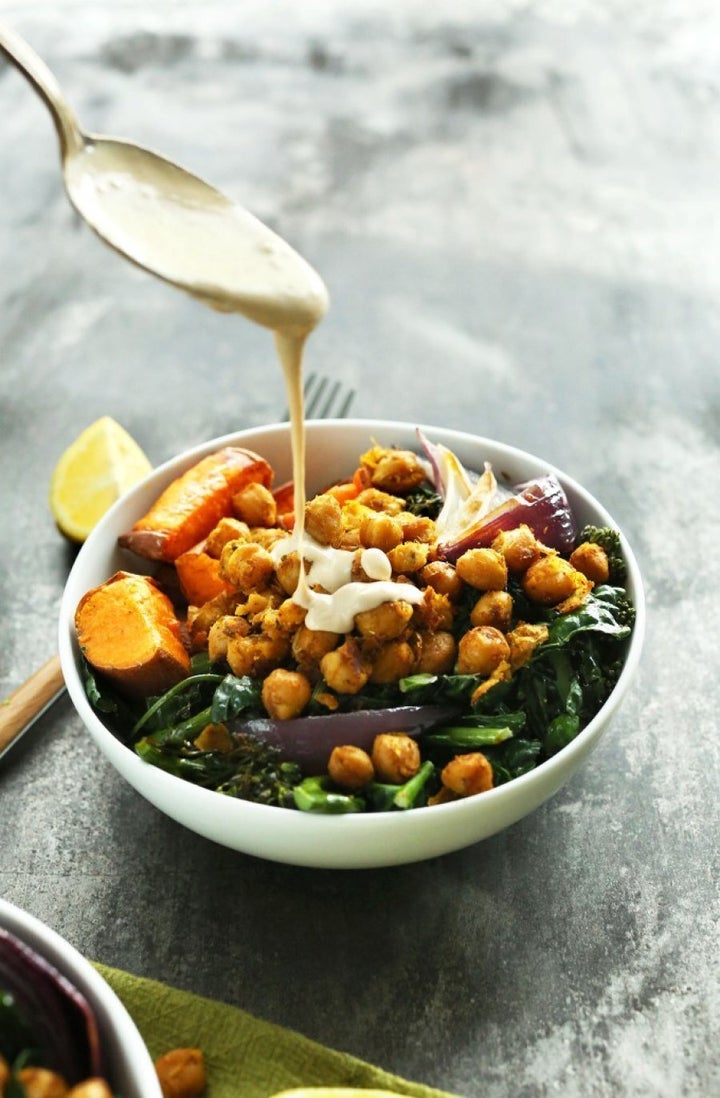 3. Pasta and pasta salad
Like olive oil and fresh garlic, tahini is one of those ingredients which transforms pasta in the simplest way. Together with lemon and garlic, tahini imparts its nutty and slightly tangy flavour and creamy texture to the pasta.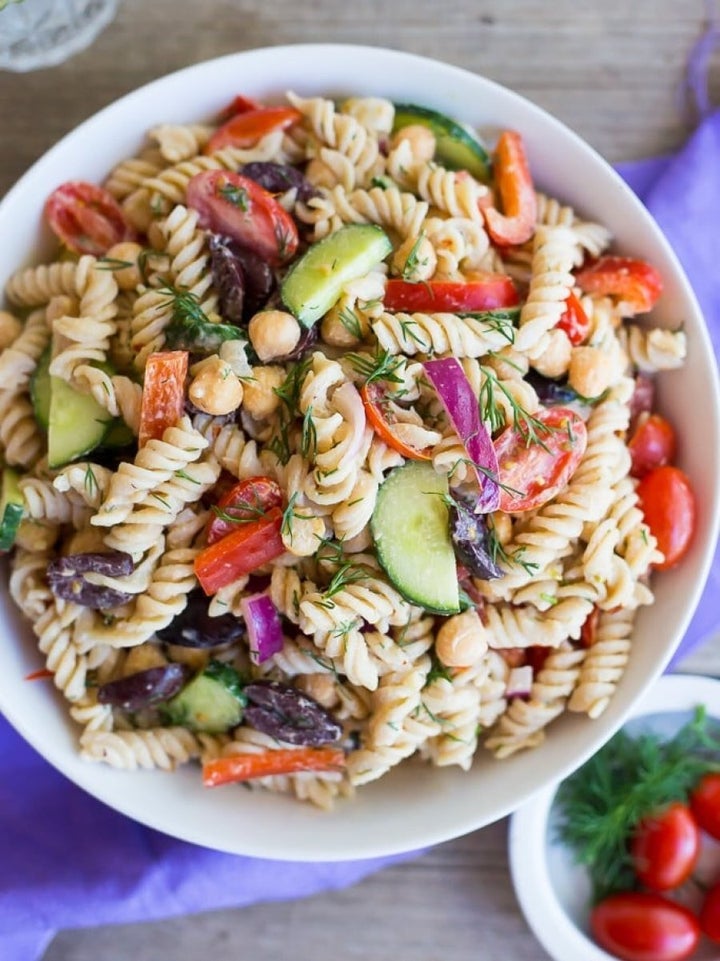 4. Homemade ice cream
Tahini in desserts? Yes, and it's amazing. Promise. This dessert by Minimalist Baker combines tahini, cacao and frozen bananas to create a creamy instant ice cream. It's sweet, chocolatey and nutty.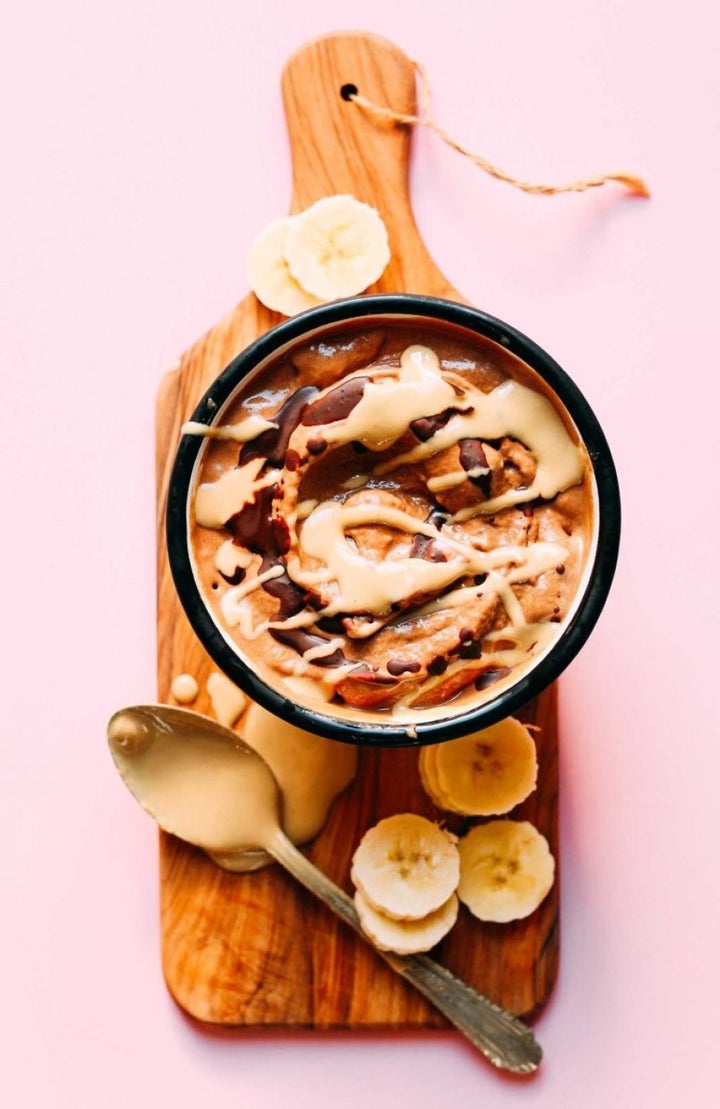 5. Brownies
Give brownies another layer of flavour by adding creamy tahini to the rich, dark chocolate base and swirling more tahini on top. The result is decadent, fudgy brownies with a healthy twist.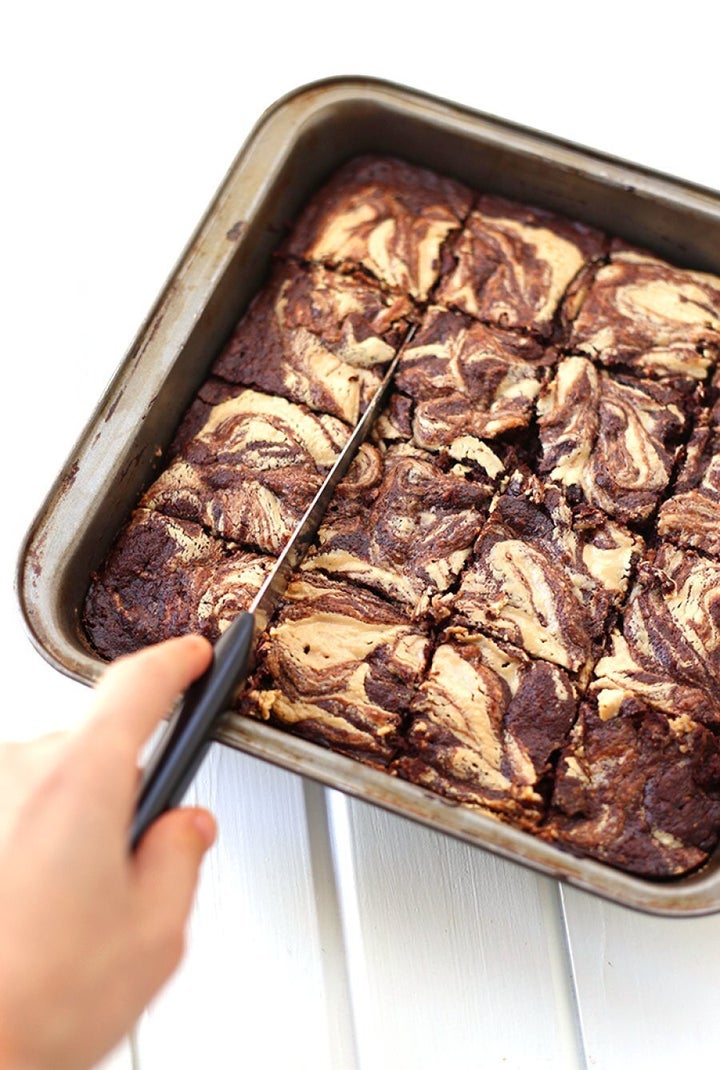 6. Cookies
Much like peanut butter or almond butter, tahini is a delicious addition to cookies -- and is a great option for those with nut allergies.
These cookies are sweet, with a hint of saltiness and Anzac biscuit flavour, and are perfect for afternoon snacking with a tea. Try Delicious Everyday's sweet and salty tahini cookies.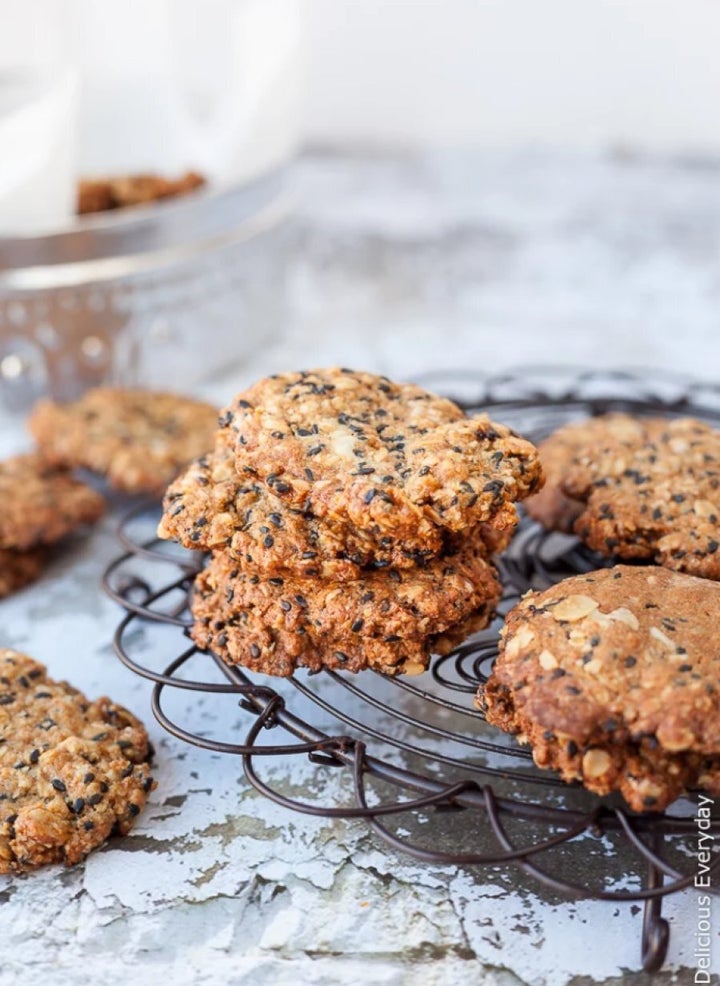 7. Stuffed dates
One of the easiest, tastiest healthy treats is stuffed medjool dates. Tahini-stuffed dates are caramely, nutty and incredibly moreish. And, if you haven't already, try the same with peanut butter -- it tastes like Snickers!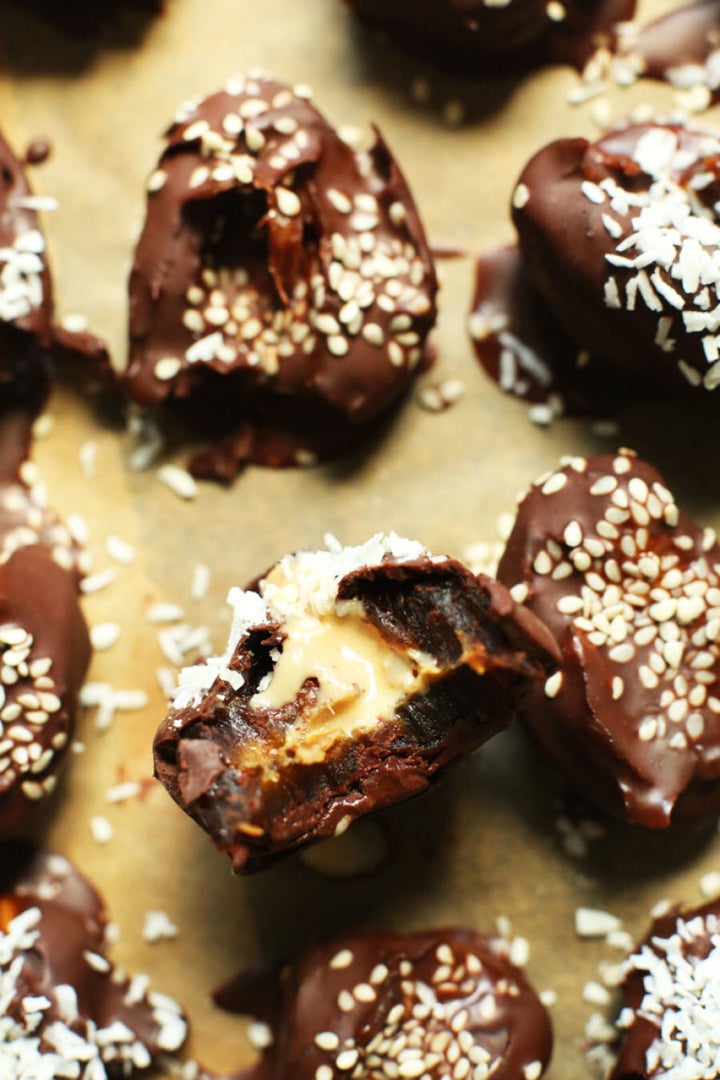 8. Chocolate chip tahini bars
This final tahini-inspired treat combines chewy oats with maple syrup, tahini, applesauce and chocolate chips. It's fluffy, satisftying and perfectly sweet.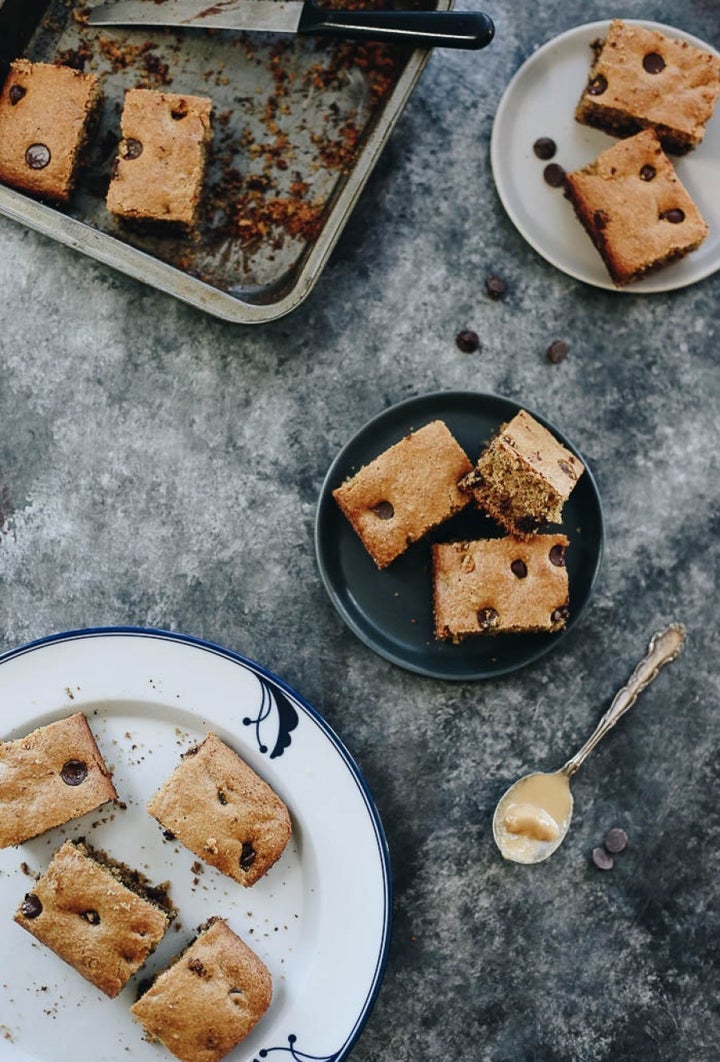 Click below to subscribe to the Refresh podcast by HuffPost Australia on iTunes.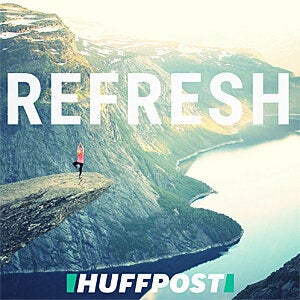 ALSO ON HUFFPOST AUSTRALIA