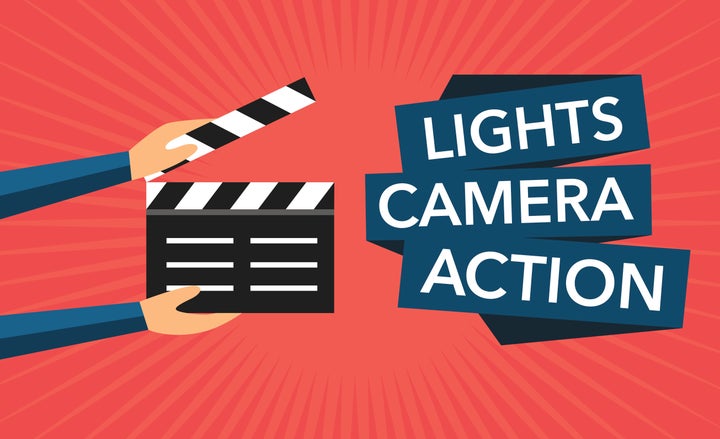 It's hard to find someone who hasn't at least contemplated fame and fortune among us. What would it be like to stare out at a stadium of screaming fans? Would it be glamorous to party with movie stars all night? What could you buy with a blockbuster paycheck?
However, most of us will only be able to imagine the answers to these questions. But what if being on the periphery was enough? What about all those people working backstage and in the editing room to make our favorite performances and movies come to life? Thanks to the magic of documentary film, anyone with a Netflix password can learn more about those fascinating lives on the fringes of the entertainment business. Pull up your laptop and settle in for these intriguing non-fiction films. 
"Good Ol' Freda" (2013)
Most of us have probably supported local up-and-coming bands. Few of us, however, have lived Freda Kelly's story. "Good Ol' Freda" captures her 11-year gig as secretary to The Beatles, granting fans access to a little-known part of Beatlemania. 
"I Know That Voice" (2013)
SpongeBob Squarepants is recognizable in nearly every developed corner of the world, but the man behind SpongeBob's iconic, nasally voice? He's a mystery. "I Know That Voice" pulls back the curtain on the world of voice acting, where individuals become famous for their pitch and vocal exuberance instead of their face. 
"The Kingdom of Dreams & Madness" (2014)
The fantastic tales that are spun from animation company Studio Ghibli ("Princess Mononoke," "My Neighbor Totoro") seem to have arrived from a mysterious, beautiful planet. But they come from terrestrial beings, namely Hayao Miyazaki, Isao Takahata, and Toshio Suzuki. This documentary follows them down the hallways of Studio Ghibli to see just how the magic is made.
"I Am Road Comic" (2014)
Traveling and making people laugh for work sounds like a dream occupation, doesn't it? Eh, not exactly -- and "I Am Road Comic" is testament to that. With interviews from veteran funny people Judah Friedlander, Nikki Glaser, W. Kamau Bell and more, this documentary shows just how tricky -- and tiring -- making it in comedy can be.
"That Gal ... Who Was in That Thing" (2015)
Sexism is an unfortunate reality for many in the entertainment industry, hitting everyone from top earners to those who create their careers with non-starring roles. The latter category is explored in this fascinating look at what it means to be an actress in a world that seems to mainly reward youth and men. 
"Showrunners: The Art of Running a TV Show" (2014)
In this documentary on (duh) television, showrunner Joss Whedon admits, "Being a showrunner is utterly consuming ... it's straining, it's awful. I miss it terribly." This dichotomy of high stress and excitement is explored here, shedding light on a part of TV-making most viewers rarely get to see.
"Casting By" (2013)
Behind nearly every star is a casting director who saw potential in them. If you've ever wondered about these behind-the-scenes mavens who subtly influence all of Hollywood with their tastes, you'd do well to check out "Casting By." The documentary especially focuses on the work of Marion Dougherty, who helped to bring stars like Glenn Close, Christopher Walken, Robert Redford and more to screens around the world. 
"The Wrecking Crew" (2008)
It's not just the lead singer who works hard to turn a song into a hit. Perfect for fans of The Beach Boys, Simon & Garfunkel, or anyone who likes tinkering on a guitar, this documentary focuses on a group of studio musicians who contributed to some of the '60s' biggest hits.
Calling all HuffPost superfans!
Sign up for membership to become a founding member and help shape HuffPost's next chapter
BEFORE YOU GO
PHOTO GALLERY
Reasons To Be Proud Of Being A Netflix Enthusiast