Hello. My name is Lori, and I'm a beauty product junkie.
I've been known to flip out or obsess over a new lotion, soap or mascara that I try and think is great.
But I really flip out when I find a great product that is reasonably priced that I can pick up while buying milk and bananas.
Below are eight great products that you can find anywhere -- each under eight bucks.
Just call me Suzy ChapStick because I am loving some of the new formulas this tride and true brand has come up with -- especially the two-in-one "Hydration Lock" formulas. And I especially love their sweet (but not too sweet) Cake Batter stick
THAT IS ONLY ONE DOLLAR.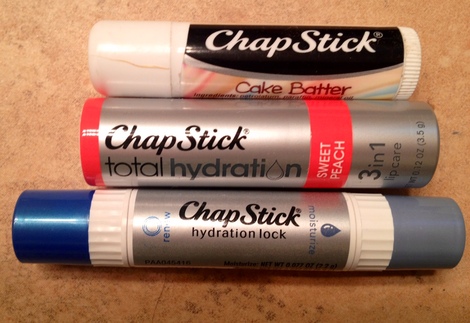 A staple in my shower, I have been using this deep conditioner once or twice a week on and off since high school! It helps tame the frizz and is a great detangler. A miracle at under five bucks... we can all use that, right?
Revlon ColorStay Under Eye Concealer.
Conceals dark circles like nobody's business, this product is fantastic. With a soft sponge tip applicator and all day staying power, I can find this at my favorite store with a coupon for under 8 smackers.
The only thing I use to wash my face every night. I used to have terrible acne and have tried fancier, waaay more expensive products but always come back to this gentle, basic skin cleanser.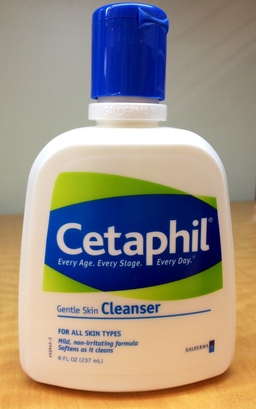 L'Oreal Voluminous Miss Manga Mascara
I have been a fan of L'Oreal mascara forever, Lash Out and Voluminous both are old loves but now, I have a new favorite in Miss Manga. My lashes are pretty puny and this formula really plumps them up with the flexible brush. The shiny pink and black tube doesn't hurt either.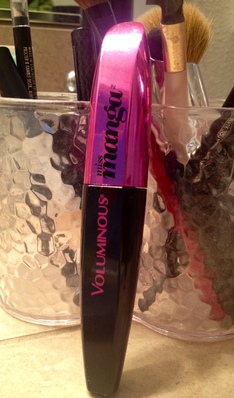 This nail polish topcoat says it dries to the touch in one minute and it does not lie, leaving a super-shiny gel-like lacquer. Honestly -- this stuff makes me want to do my nails rather than pay for a salon manicure because it makes the whole thing so crazy quick and easy.
Aveeno Therapeutic Shave Gel
I had always used whatever was cheapest as far as shaving cream went, until I discovered this moisturizing gel by Aveeno. I was surprised how much I liked the gel versus my usual cream, and love how smooth my legs feel afterwards. Initially I bought it because it was on sale, but at 4-something a can I've found a favorite.
Just like Cetaphil for my face, it's Dove Soap for the rest of me, always and forever.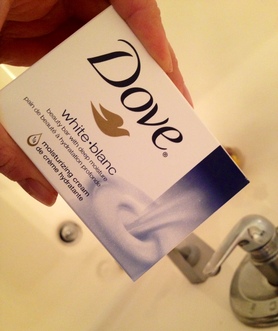 Sure... occasionally, I'll try other fancier/spendier products; a great ad/an impulse buy/pretty packaging are bound to get me -- but I always come home to the 8 buys above.
Especially my Cetaphil and my Dove -- I promise I'll never cheat on you two again.
Lori's blog, Once Upon a Product, is where she obsesses over beauty products, the '80s, and her Mick Jagger obsession. Her website, Drawn to the '80s, is where her 5 year old draws the music hits of the 1980's.