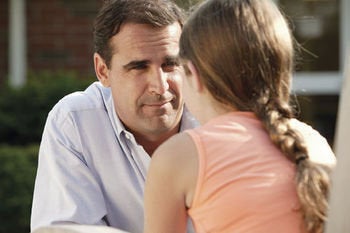 I recently took my 10-year old son and a few of his friends to see Spike Jonze's "Where the Wild Things Are." Afterward, I asked the Max-like brood which they liked better: the book or the movie.
"They came out with the book already?" gasped one of the boys. "The movie's only been out like a month or something!"
Perhaps I should have asked whether they preferred the movie to the "Where the Wild Things Are" Xbox360 game. Or possibly the PlayStation3 or Wii versions. And surely they would have had an opinion regarding the "Where the Wild Things Are" iPhone app.
It's no wonder kids don't read books anymore. A newly released study by the Henry J. Kaiser Family Foundation reveals children ages 8 to 18 spend an average of 7.5 hours daily using a smart phone, computer, television, video game or other electronic device (and that's not even counting the hour-and-a-half they spend texting and blabbing on their cell phones!). When you throw in the multitasking factor--which has kids updating their Facebook pages while listening to their iPods while uploading videos they took with their cell phones to YouTube-- you've got them packing in 11.5 hours of screen time daily. Leaving little time left for leafing through books like Maurice Sendak's wonderfully whimsical "Wild Things."
But reading is more than just another avenue of entertainment for kids; it's the cornerstone of their education. Studies consistently show that frequent readers are better readers. More proficient readers get better grades; they have stronger vocabularies, richer imaginations and better spelling and writing skills.
True, getting millennial kids to put down their cell phones and pick up a book might seem like a David vs. Goliath-caliber battle--but, hey, look who won that fight. Here are eight simple suggestions for raising readers in a digital age.
1. Set limits on screen time. The American Academy of Pediatrics recommends allowing kids no more than two hours of daily screen time, a far cry from the 7.5 hours the average American kid is currently logging. So turn off the TV, lock down the video games and have children place their cell phones, iPods, laptops, etc., in the kitchen for charging. It's amazing how much time you can reclaim in your family's day for reading and other good things.
2. Schedule family DEAR time. Drop Everything And Read time is a staple in many elementary school classrooms. Put this concept to work on the home front by setting aside 20 minutes or so each evening for everyone in the house to stop what they're doing (the laundry will just have to wait for now) and dive into a book. Non-readers can flip through picture books or cuddle up with a parent to listen to a story.
3. Turn kids on to books on tape. Unlike passively watching TV, listening to a book on tape requires children to create mental imagery of the story, which is an essential reading skill. Audio books also model appropriate pacing, teach kids how to read with intonation and expression, and give struggling readers (or those who simply want to tackle a book that's beyond their reading level) an opportunity to enjoy the story without getting bogged down by difficult words.
4. Do some cyber-swapping. Recycle the books you and your children purchase by trading them for new ones online. Book Mooch is one of my favorite swapping sites for kids' books.
5. Find their favorite characters online. Children's book publishers are well aware of their target market's obsession with the Internet, which is why many of the most popular kids books have an online presence. Random House Kids for example, links to interactive sites for books like "Junie B. Jones" and "The Magic Tree House" while Scholastic's Stacks for Kids offers book-related games, blogs, e-cards and more.
6. Enlist Hollywood. Seeing a story on the big screen (or a small one) can provide just the spark kids need to pick up the book version. Flicks like "Lemony Snicket," "Harry Potter," "Harriet the Spy" and "Stuart Little" are all books that have inspired hit movies. Heads up for the soon to be released "Lightning Thief" movie, which promises to have kids running like lightning to the library.
7. Start a parent-child book club. This hot trend in book clubs offers benefits galore ranging from heightened reading skills to multigenerational bonding. PBS offers excellent tips on organizing your own parent-child book group.
8. Kindle their love for reading. If your kids still feel lost without a gadget in hand, invest in a family wireless reading device. Everything from the Berenstain Bears to Curious George to Encyclopedia Brown are available for instant download.