Been there. Done that. What's Next?
Getting a kick taking an adventure used to be easy: chill in the geothermal pools of Iceland, snorkeling with jellyfish in Palau, night volcano trekking in Java, snow skiing in Dubai. Been there.

Nowadays, jaded travelers looking for the next adrenaline rush must: traverse Karakorum Highway, test Bolivia's Road or Fate, or participate in the Rickshaw Rally across India. Done that.
If you have followed my past What's Next? suggestions and done a couple of my 2014, 2015 and 2016 travel adventure travels, you know these are truly epic.
So, Been there. Done that. What's Next? Indeed, what?
Well, the world is still your oyster if you are up for some grand adventures in 2017 and here are another eight over-the-top adventures: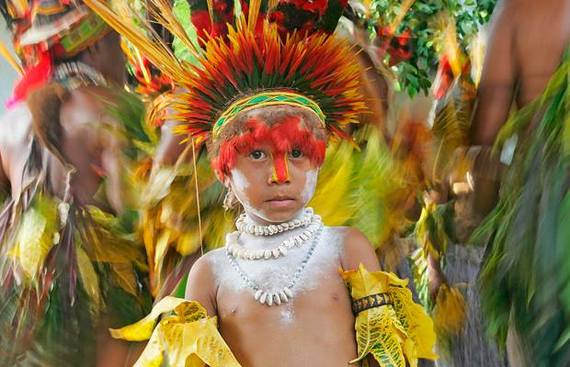 1. Truly the last great cultural adventure on the planet: Papua New Guinea; and definably not for neophyte travelers. An adventure here will take you beyond the cliché of being off the beaten path--because there is no path to beat in PNG (as it is locally known). It is a realm where bountiful Mother Nature is juxtaposed against slow moving Father Time and megadiverse geographically, biologically and anthropically. But be forewarned: your smartphone travel apps won't work here, you will find few in-country travel-friendly infrastructure, and will need to trust strangers in strange lands--the use of money can even be iffy. Indeed, it may be the last great unknown. Be sure to brush up on a few dozen of their 700+ indigenous languages, and pack a shit load of extra-strength DEET!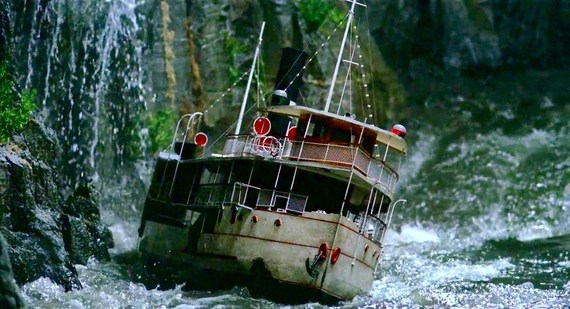 2. Relive the adventure-drama of Werner Herzog's masterpiece film Fitzcarraldo, by taking a 10-day old-school houseboat river cruise up some of the most remote parts of the Amazon River. The rustic 26-meter long "Otter" houseboat will take you, along with 17 other intrepid souls on a meandering journey through the thicket that is Amazonian from Manaus to Jau National Park. The mighty rivers spectacular flora and fauna is included along with a 360° panoramic sun deck serving drinks and the sure to be eclectic conversation among like-minded Indiana Jones types.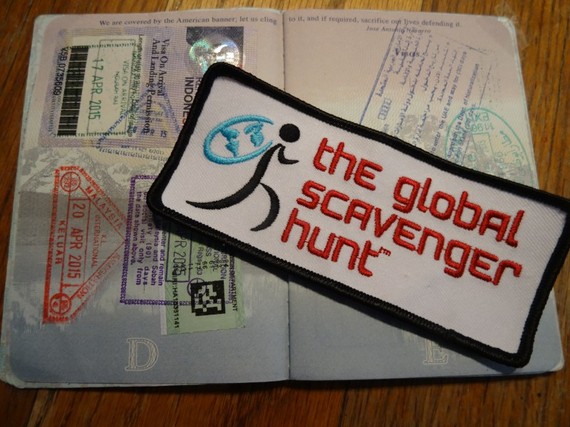 3. For savvy globetrotters and adventurers alike, try taking A Blind Date with the World that will have you circumnavigating the globe over 23-days visiting ten secret countries as a participant in the annual world travel adventure competition known as The Global Scavenger Hunt. Not for those anal Type-A planners, because you won't know which country you are going to next until you actually get to the airport! It is sort of the Amazing Race for real people. I double dare you...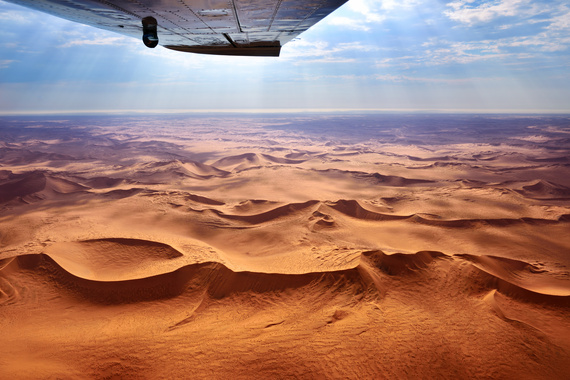 4. See for yourself if Namibia is the ultimate eco-cation? (That's short for ecological-friendly vacation. I just made it up.) From desert sandboarding, Grand Canyon-like (Fish River Canyon) adventures, to a photo safari along one the world's most forbidding coastlines (the Skeleton Coast), Namibia has built a reputation over the last decade as a leader in environmental stewardship and sustainable tourism. It is also home to all of Africa's greatest wildlife hits: rhinos, elephants, gazelles, lions and the largest free-roaming cheetah population in the world. Yes, it will take a light-year and half your vacation time to get there and back--but it is worth it. Word to the wise though: avoid small single-engine planes at night.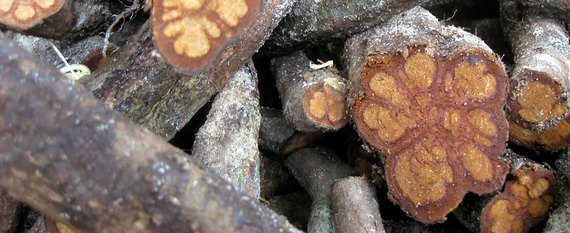 5. With age comes experience, and over the years I have suggested how to get higher highs: a lost weekend at an infamous Vegas dive bar, visiting a Bolivian pop-up cocaine bar and a Laotian opium den. This year it is all about achieving personal clarity and life-changing awareness. We are talking about Peruvian ayahuasca. More than just Machu Picchu, Lake Titicaca and the Andes, Peru is also home to shamans and sacred plant ceremonies with the ayahuasca (aka yagé), a strange brew, as the spiritual gateway drug of choice. Head to the jungle village of Iquitos for a DIY session, or book a space at one of the few reputable higher consciousness retreats--barf bags supplied. It's better than Burning Man, I promise you--and cheaper too.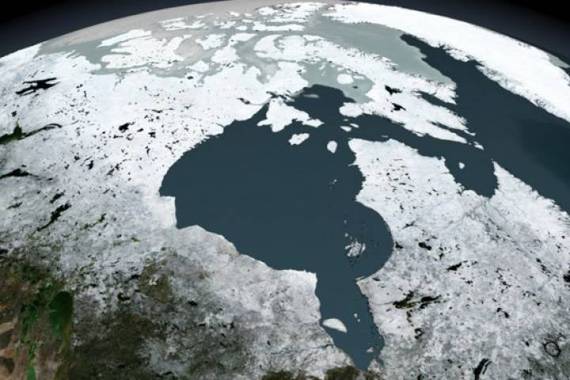 6. Let me stipulate up front: I am not a cruise kind of guy. Let also stipulate that I find the fact that Northwest Passage being open to cruise ships abhorrent, environmentally speaking. That said: because the passage is now ice-free during some months, cruise lines are now booking 2017 Northwest Passage luxury adventures that will take you from Anchorage to New York--the cold way. For the first time ever, you and your new 1,069 well-heeled best friends, will see: glaciers, Greenland, fjords, the aurora borealis, a lot of blue and white, and maybe, just maybe, even experience some Inuit culture and large mammal wildlife along the way. Some are calling it "extinction tourism" so sign up today!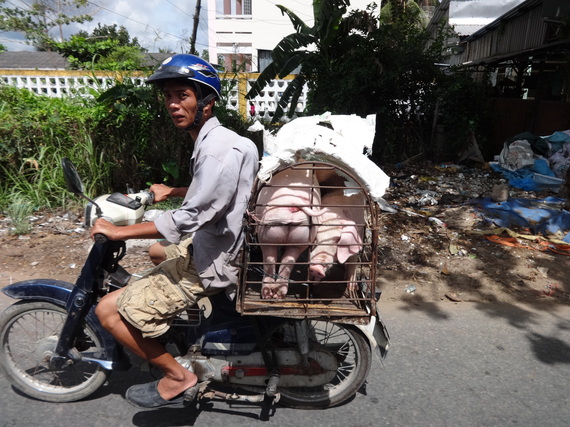 7. All aboard the Reunification Express; a train trip like no other, that will take you from Ho Chi Minh City in the south, northwards to Hanoi, Vietnam's capital city. You will have plenty of time to read Graham Greene (better yet Nguyen Nhat Anh or Viet Thanh Ngugen) along the 1,726-kilometer (1,072 mile) route. Take the 41-hour local and jump off to visit UNESCO World Heritage towns along the lingering coast, in the terraced hills and amidst the rice fields. Take it slow and easy and stop every few hours for the night in languid places like: Hôi An, My Son, Da Nang, Hue, Vinh, Qui Nhon, and then go kayaking in picturesque Halong Bay. Enjoy the pho and 33 beer.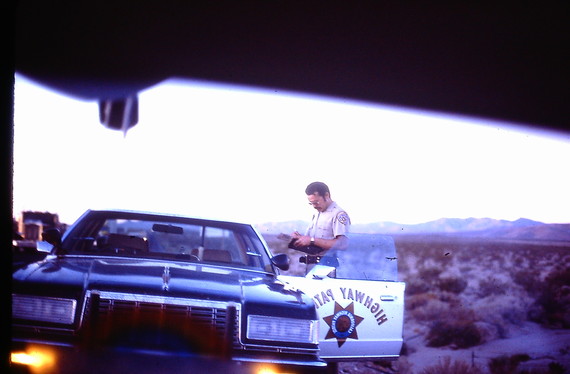 8. With the 2016 elections why's and WTF's still fresh on everyone's mind, maybe we Americans need to get to know each other better. See firsthand why America is so divided. And what better way than to pull a Jack Kerouac to see Steinbeck's America and hit the road for the ultimate road trip to get better acquainted with the "forgotten Americans" residing in so-called fly-over country--and then heading to coasts to see how the other half lives. Pick one: Route 66 from Chicago to LA, Great River Road from Wisconsin to the Big Easy, Highway 1 from Maine to Key West, or the Lincoln Highway from Jersey to Oregon. Take your own listening tour and finally understand why it is called the United States of America--in name only!
As for me? I'll be going on the around the world event, The Global Scavenger Hunt...better food. But then I'm thinking about taking a road trip along PCH from Mexico to Canada. Enjoy! Got any other novel adventures to share?