Once someone decides to chase their dreams, the thing that will determine their success isn't the dream itself but how they pursue it. The reality is that there's no secret formula to reaching goals. It all depends on the actions that are taken and the level of dedication present. However, having a strategy is necessary to ensure that the actions being taken are going in the right direction and are not wasted effort. Success is always a possibility if a good goal setting strategy is applied, which can be broken down into eight simple steps: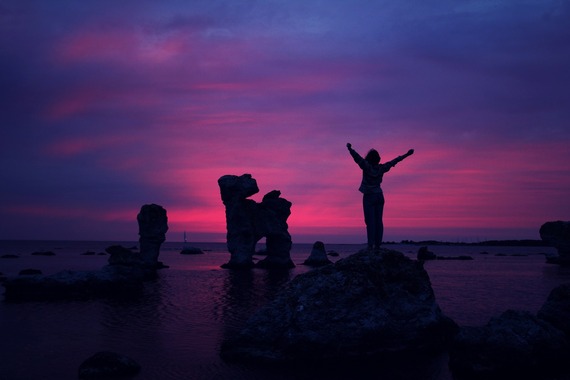 Unsplash via Pixabay
1. Figure Out Exactly What You Want.
In order to achieve a goal, you must first know what it is that you want to accomplish. Create an objective and be as specific as possible. The more you know about your dream, the better prepared you can be on the road to achieving it.
2. Give Yourself A Deadline.
When do you want to make this dream a reality? Set up a reasonable time frame for you to accomplish your goal. Depending on the nature of your goal, it can be shorter (several months), or longer (several years). It doesn't matter how long it takes, as long as you have sufficient time to reach your goal before your allotted deadline.
3. Divide Your Time.
Once you have your deadline figured out, the next step is to integrate into your daily life the time it will take to work on your goals. Figure out how many hours you are willing and able to devote to your goal every week and divide that over seven days. This will give you a general idea of how it is going to fit into your regular schedule. Figure out which days and times are better for you to fit in your new activities so that working towards your goal does not put any strain on your other responsibilities.
4. Choose Activities That Suit Your Goal.
One of the most important steps is choosing the activities that you will take part in to work toward reaching your goal. These activities don't have to be the same every day, but they do have to be effective in getting you from point A to point B. If you were specific in defining your goals, you should easily be able to figure out what kinds of actions can help you reach them. Try doing some research if you are still unsure to see what other successful people have done to reach their own goals.
5. Set Up a Calendar.
Once you have figured out which days and times you will devote to your goal as well as the actions that you will take, write them down on a calendar and stick to it! Writing down your schedule can help to integrate it into your routine, and ensure that you don't make any plans during the specific times that you designated for working on your dreams. It also acts as a daily reminder for when you feel lazy or unmotivated.
6. Figure Out How to Stay Disciplined.
The secret behind discipline is motivation, and the secret behind motivation is knowing why you want to do something. Make a list of all the reasons you created this goal in the first place and keep it somewhere you can see it often. Make copies of the list and keep them in even more places for extra incentive. Find out what inspires you to chase your dreams and keep those pieces of inspiration nearby. Surround yourself with positive reminders of why you want to make this change and what you hope to get out of it.
7. Keep a Journal.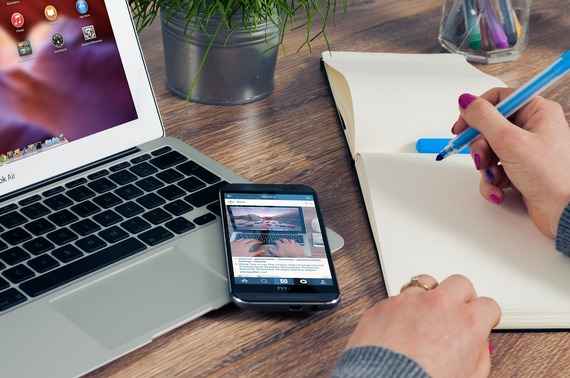 FirmBee via Pixabay
When you're on an epic quest to realize your dreams, it is a good idea to keep a journal nearby to document your activities. Knowing what works, what doesn't work, and what you need to change is easier to figure out when you keep everything written down in one place for yourself. You may find that your plan needs adjustment, and reviewing your actions can help you discern what needs to be kept and what needs to be replaced. You can also use your journal to write down any useful research you find along the way or any inspirational quotes you want to keep on hand.
8. Gather Support.
One of the most important things to help you to stay on track with your goals is having a support system. There are countless ways to connect with other people who can help keep you motivated on your journey. You can join an online forum or group where similar people are gathered together for the same purpose, find a friend who has similar goals, hire a life coach to provide professional support, or subscribe to a blog or news source that can deliver useful and inspiring materials to you on a regular basis.
No dream is too big to achieve, and no goal is too high if you believe in yourself and apply a practical strategy or set of steps such as the one provided here. Take control of your life with deliberate actions that help you achieve your goals and live your dreams. Many have already been down the same path that you are on who can help you and support you along the way. You are only a few steps away from living the life of your dreams.