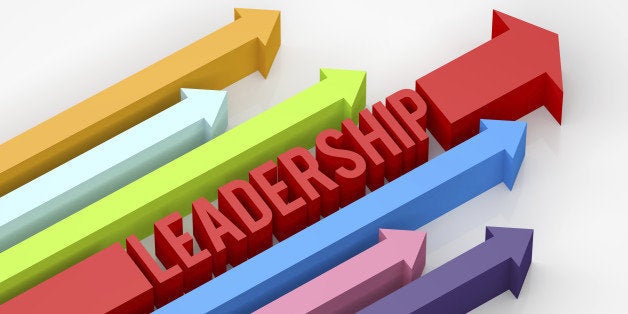 March 8th is officially recognized as International Women's Day. Created with the intent of recognizing women's achievements, this day is designated as a time to highlight women's progress and reflect upon the efforts needed to close the gender leadership gap. #MakeitHappen is the theme of this year's celebration. It is a global call for greater equality that supports the need for more women in STEM fields, senior leadership roles, and positions of financial independence. Through my work with GenHERation, a female empowerment network for middle and high school girls, I have had the privilege of meeting female leaders that have courageously redefined the role of women in the workplace. In honor of International Women's Day, I asked eight female executives to share the best piece of advice they have ever been given.
#1 Dr. Debbie Phillips, President of The Quadrillion
"When choosing a career, think of something that everyone needs then identify a niche where your passion meets the purpose. We all need to learn to stay in our 'genius zone.' When we get away from using our core strengths, we can become distracted by projects and people that don't support our mission/vision and values. Making "meaningful work" our focus is truly what can fuel your soul!"
#2 Jo Piazza, Managing Editor of Yahoo Travel/Author of If Nuns Ruled the World
"Collaborate with other women. Too often we see women in our peer group as competition. That's complete bollocks. Work together. Nurture one another. I can't tell you how many times I have worked again and again with the group of women I met when I first started out in journalism. Be kind and play nice. It will get you much further than you think."
#3 Tierra Destiny Reid, President of TDR Brands International
"When you walk up to the plate, swing big. It takes the same amount of energy to keep swinging small. One new decision can start the next chapter of your life you have always been dreaming of."
#4 Shareen Mitchell, CEO at Shareen Inc., Vintage and Ready to Wear
"Live a debt free life. Spend only what you have. If you do not have enough, work to earn what you need. Stay out of debt and if you are in debt pay it down as soon as you can and prioritize doing so. Giving up plastic built me a wonderful, successful, solvent business, and affords me a debt free personal life as well."
#5 Carol Curley, Managing Director at Golden Seeds
"I think that the best advice I ever received was to develop a deep expertise in a product and then leverage that expertise for increasing responsibility. That advice definitely enabled me to develop some incredible client relationships and learn that when you control the client, you control your own destiny."
#6 Tina de Lemps, CEO of femcho*
"At the time I was running a flagship aerobics studio in Manhattan, my boss told me to notice and say something nice to every woman that walked in the door. At the time it didn't seem significant, but I soon learned that I might be the only person giving them a compliment that day. Those people became my most loyal clients. That influenced me to conclude every femcho* session with a compliment circle, so girls can have the same joy of noticing and sharing something lovely about the people they care about."
#7 Ashley Mady, President of Brandberry/President of Women in Toys, Licensing & Entertainment
"Hard work always pays off, so be the first one to arrive, the last one to leave and remember your experience directly benefits you in the end. The world can strip you of your job or close doors in your face, but your knowledge is something you get to walk away with fully intact and ready for the next adventure."
#8 Elizabeth Plank, Senior Editor at Mic
"The best piece of advice I've ever received came from Susan McPherson when I moved to New York two years ago. She told me to always give three times the amount you ask. It's now become my golden rule in both my personal and my professional life. There's always something you can offer to others and it's important to make that a priority."
These lessons transcend different industries and are applicable to women of all ages, particularly girls as they begin to explore different collegiate and career paths. Although women now outnumber men in earning advanced degrees, there are still a scarcity of women in the highest positions of power in the United States. In order to reverse this trend, girls must realize they have the potential to change the world at a young age before they fall victim to their own self-doubt. I want girls to have the confidence to pursue their dreams in the face of criticism and challenge the misconceptions about women in leadership.
Popular in the Community