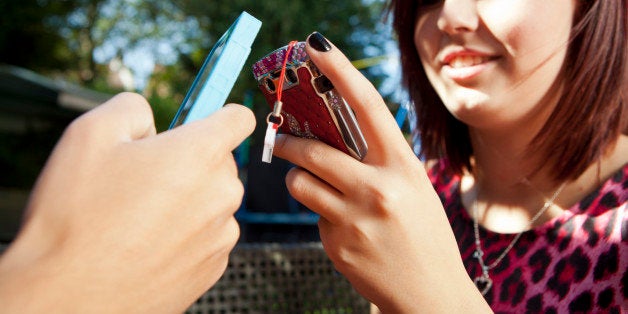 By Polly Conway, Common Sense Media digital editor

Many so-called "apps for girls" try to win fans by relying on the same old stereotypical ploys like dress-up, oversimplified gameplay and pink -- lots of pink. But a few apps are shaking things up and welcoming girls into the joys of digital fun. Using ideas that traditionally interest girls -- strong backstories, fashion, female role models and open-ended creativity -- apps like Goldieblox Movie Machine, Pickle's Paper Dolls and Toca Town hook their audience without pandering.
Of course, girls can play "boy" apps and vice versa. All kids need exposure to media that's not sexualized, stereotypical or gendered. But apps that are specifically designed to avoid these messages are particularly good for girls because they open new doors that have often been out of reach. And bottom line? They're really fun, enriching and let girls play on their terms.

Peg and Cat Big Gig, age 3+. Spunky problem-solver Peg and her feline buddy Cat combine music and math in this app based on the popular PBS TV show. Peg sometimes "freaks out," but she's always able to use her critical thinking skills to work through challenges in the end.

Pickle's Paper Dolls, age 4+. A traditional activity with a modern spin, these virtual paper dolls feature girls from six different cultures and show beauty represented in a variety of ways. Fun and empowering -- the best combo!


​Toca Town, age 4+. Toca Boca's quirky open-ended play apps have always done a great job of offering gender-neutral fun for the youngest app users. Toca Town lets kids interact with a diverse cast of characters that populate a delightful town that has businesses, homes and much more, all of which are waiting to be explored.

​Toca Tailor, age 4+. Toca Tailor lets kids design clothes for girl, boy and even animal models; they'll love the detailed choices (you can even take photos of your surroundings and turn that into a T-shirt pattern!) Kids can save outfits and have a pretend runway show.

Twelve a Dozen, age 5+. "Twelve," a young number in the land of Dozenopolis, must save her family by overcoming lots of math challenges in this arcade-style game. She adventures through a beautifully spooky world of numbers, solving problems and learning lots along her journey.

One Globe Kids, age 6+. Kids can learn about their counterparts all over the world with these photo- and audio-based "a day in my life" stories told by individual kids from different countries. There's Aji in Indonesia, Luna in New York City, and almost a dozen other stories for kids to listen to and read.


Monument Valley, age 7+. A mega-hit with kids and grown-ups of all genders, Monument Valley is a gorgeous, M.C. Escher-esque puzzler featuring mind-bending landscapes. You play as Ida, a princess who faces constantly changing challenges to complete her journey.

​Goldieblox Movie Machine, age 8+. New girl on the kid toy scene Goldie has made a big splash with her engineering and problem-solving toys. In this fun app, she has to save the Bloxtown Film Festival by making a short stop-motion movies. Teaching kids the basics of frame-by-frame filmmaking, Goldie and her friends are a diverse can-do crew.
About Common Sense Media
Common Sense Media is dedicated to improving the lives of kids and families by providing the trustworthy information, education, and independent voice they need to thrive in a world of media and technology. We exist because our kids are growing up in a culture that profoundly impacts their physical, social, and emotional well-being. We provide families with the advice and media reviews they need in order to make the best choices for their children. Through our education programs and policy efforts, Common Sense Media empowers parents, educators, and young people to become knowledgeable and responsible digital citizens. For more information, go to:www.commonsense.org.