Half the world seems to have Dubrovnik fever right now. The airport is gearing up for a record number of summer flights; the port is ready to harbor a seemingly endless parade of cruise ships; Souvenir shops, hotel owners, excursion boats are all preparing for the summer invasion.
What's not to love about Dubrovnik? Giant medieval walls brushing against the Adriatic sea plus baroque architecture plus beaches equal a world-class destination. Even the Starks and Targaryens found themselves fussing and feuding in Dubrovnik for the second season of HBO's Game of Thrones.
The truth is that there is a great deal more to Croatia. From historic old towns built during the Venetian empire to Roman ruins, splashing waterfalls, forested islands and rolling vineyards, there's so much to see and do in Croatia, it would be a shame to confine yourself within Dubrovnik's walls.
1. Mljet Island If the crush in Dubrovnik's historic center is too intense, I say hop a boat to this gorgeous, woodsy island with a national park and two salt water lakes. Legend has it that the restless Odysseus came and stayed for seven years. Lucky guy.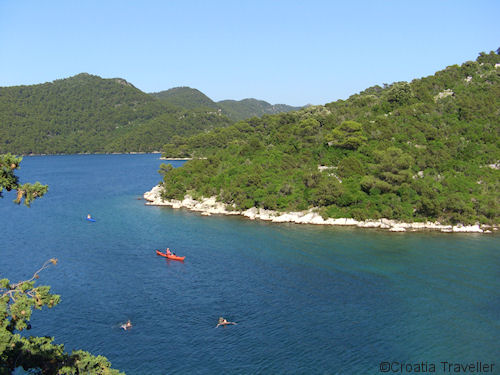 2. Split Otherwise, head to this great Mediterranean city. It's big and brassy and features the amazing Diocletian's Palace, built by the Roman Emperor Diocletian in the third century. The palace is a World Heritage Site, crammed with restaurants, cafes and clubs and the setting is magnificent.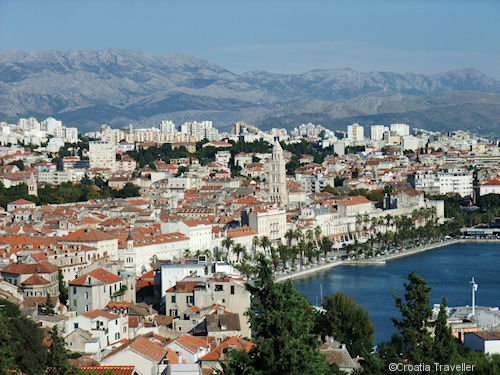 3. Trogir It's a jewel of a town that was once the cultural center of Dalmatia. Trogir is also a World Heritage Site and an easy day trip from Split.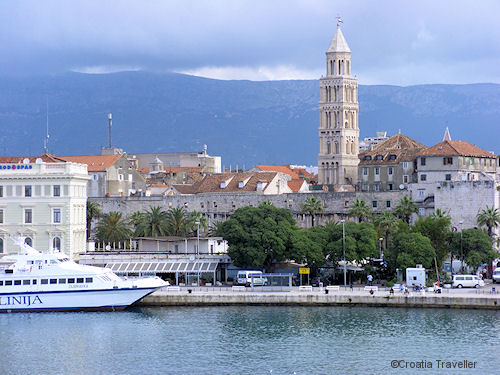 The whole town is an architectural masterpiece but I particularly love this sculpture of an embarrassed Eve at the entrance to the Trogir cathedral.
Between Dubrovnik and Split are a couple of spectacular pine-forested islands: Hvar and Korcula. I'm often asked which one I prefer and the answer is the same: "Roll the dice! You'll be happy with either." Both chafed under the Venetian yoke for centuries and both bear strong traces of their Venetian overlords.
4. Hvar Island Called the "St Tropez of the Adriatic" Hvar town is ultra-trendy and has crackling nightlife along its welcoming harbor. For a quieter scene, take a boat to one of the offshore islets or get lost in the lavender fields that dot the island's interior.
5. Korcula Island The walls and stately gates make Korcula town a mini-Dubrovnik but less touristy. Not to be missed is their famous Moreska sword dance which happens weekly outside the main gate.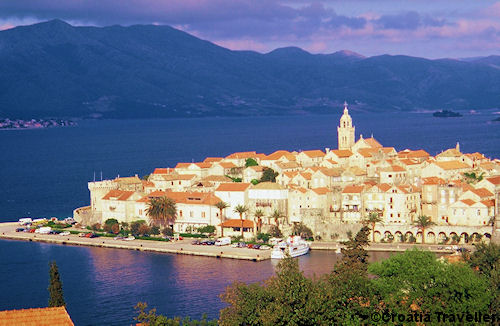 And then there are the waterfalls. There are two national parks centered on waterfalls and each has its own character.
6. Krka Waterfalls Closest to the coast, the Krka river waterfalls tumble into lakes that are open to swimming. A boat excursion will take you up the river to Visovac, a unique island monastery surrounded by cypresses in the middle of a lake.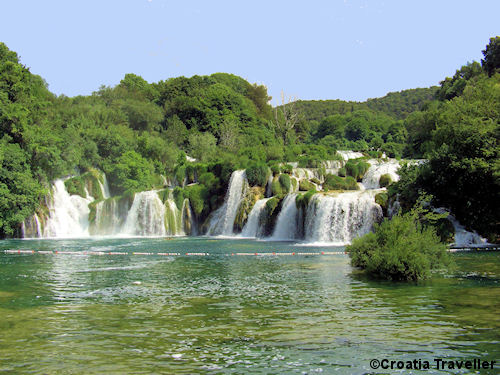 7. Plitvice Waterfalls Sixteen turquoise lakes are linked by cascades of all shapes and sizes. It is truly a watery wonderland where wooden walkways take you over, under and through the rushing water.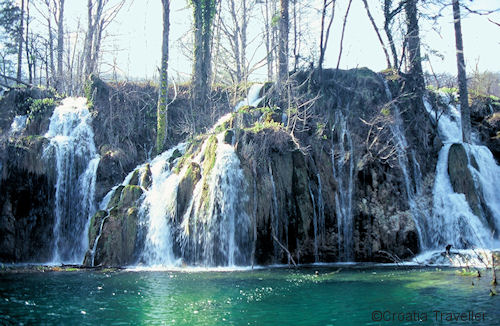 Istria is like a country unto itself and clearly the easiest part of Croatia to reach if you're coming from Venice. There's so much to explore but if I had to choose one site it would be:
8. Rovinj It's still an active fishing port with narrow streets that wind up the hill to the striking St Euphemia bell tower. Outside the old town lies a glorious coast with beaches, woods and a sprinkling of offshore islands.