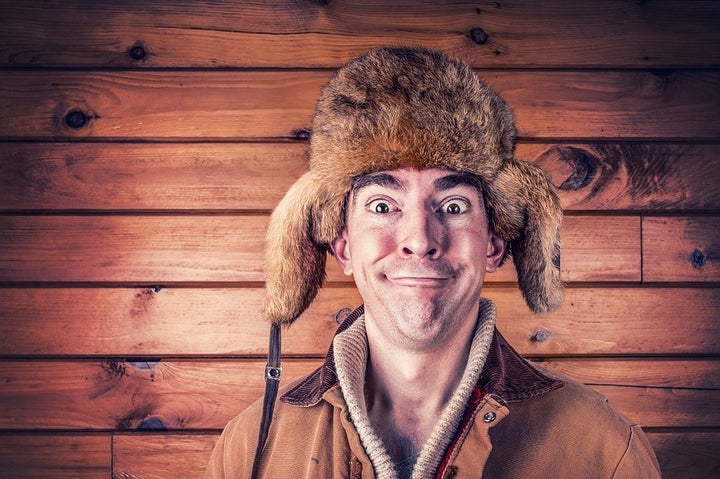 If your dad is anything like mine, he ranks quality and authenticity as his top two must-haves. Did you know Chinese counterfeiting now takes a $20 billion a year chunk of profit away from original makers and inventors?
Not to mention safety concerns.
"It's important to avoid the fever pitch of getting the lowest price, and seek out quality first," says Jonas Sickler, Director of Operations at ConsumerSafety.org.
Here are a few gifts for dads who hate cheap Chinese knockoffs.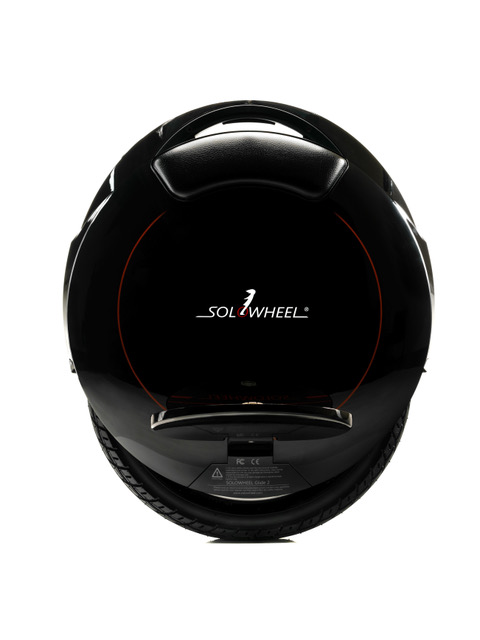 With a top speed of 18.8 MPH with a 31-mile range (Solowheel Glide 3), the Solowheel is the smallest, greenest, most convenient rideable available today. This gyro-stabilized electric unicycle is compact, easy to learn, and a blast to ride. The gift-friendly rideable is lightweight and portable, with a built-in handle and fold-up pedals, making it easy to carry and store. The Solowheel is great for gliding around town or commuting.
The Solowheel is the real McCoy, invented by Shane Chen, the inventor of the original hoverboard and the leader of the rideables movement. The market is admittedly flooded with cheap Chinese knockoffs of this product, but the makers of the original have spared no expense to make this a premium Dad-friendly rideable, on and off the road. To ensure it's not a knockoff, buy it direct at Solowheel.com.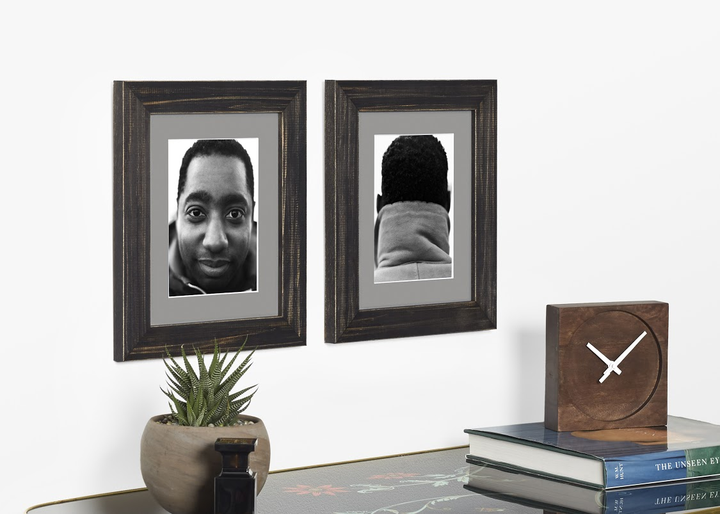 Where CanvasPop empowers photographers, digital artists, interior designers and everyday customers to print their images on high quality canvas, Framafoto dives into quality frames.
Why he'll love these guys
CanvasPop prints American-made canvases and framed prints that are handmade to order at their Las Vegas headquarters. Did I mention that their prints come with a 100-year warranty? INSIDER TIP: For Huffington Post readers, use promo code HP35 to get a 35% discount sitewide at CanvasPop.
Framafoto's layouts and styles are dreamed up in their East Village studio and hand-made to order in Ohio. Each frame is handled by American hands as it goes through various departments, and their quality control team triple checks for any inconsistencies. Also, their app is super slick and easy to use.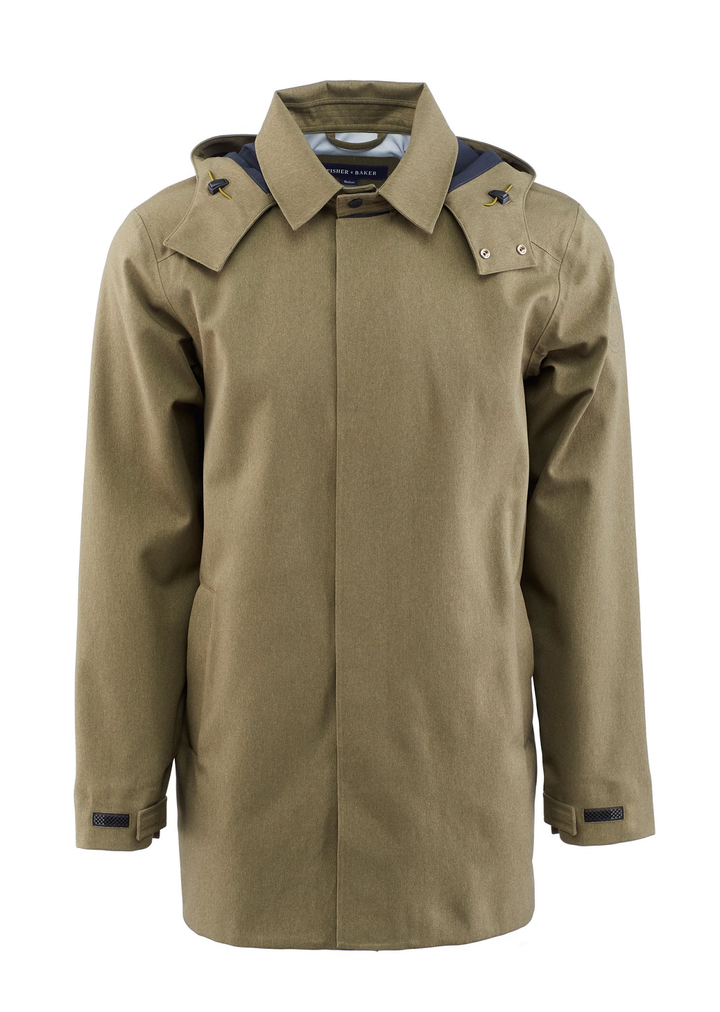 Fisher + Baker is an an upstart menswear company out of Minneapolis whose mantra is timeless, purposeful function. The iconic Chelsea Trench ($548), made with 3-ply 20k/20k waterproof fabric (C6 DWR finish – better than most outdoor jackets), taped seams, YKK water resistant zippers and a removable hood, was designed for the worst in autumn downpours, but looks ready for an interview uptown. The unique Japanese Block Tapey™ closures along the cuffs and storm flap (don't stick to wool or other clothes) hide a Napoleon-style exterior media pocket (allowing phone access without unzipping the jacket). Zippered hand pockets with soft fabric for warmth. Lifetime warranty. Available in navy, noir and olive.
We love that it's based in Minneapolis and is all about the details that a pershnickity dad would appreciate. He'll love that it has limited distribution and comes with a lifetime warranty. I'm wearing it as I type this and can assure you that it's as comfy and stylish as it looks.

Named after the Roast Master's cancer-fighting wife, this bean sports a solid, high-altitude opening with a beautiful Costa Rican SHB Plus EP Tarrazu La Pastora coffee bean that is fruity, earthy and delicious all on its own. Every penny raised goes to the aggressive war to help stop his wife's cancer.
If the cause alone isn't enough, the beans are sustainably sourced from small family farms in locations across the globe. Each batch is roasted in-house by the Roast Master himself. The small-batch process ensures the highest quality control. We personally tried the dark roast. It woke us right up and was delicious.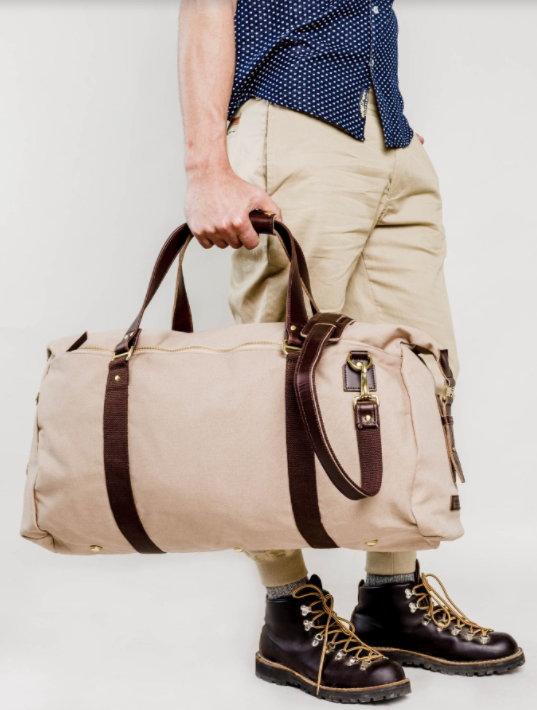 The Mt. Drew is a long-standing staple of the United By Blue collection with its no-nonsense construction and packability. It's even got brass feet.
It's extremely durable, weatherproof and no-nonsense. I just took the bag on a trip with me and at least three people came over to me and asked me what brand it was. Tell Dad it contributes to the company's mission to remove a pound of trash from the world's oceans and waterways for every product sold. To date, they've removed over a million pounds of trash across 27 states with over 208 company organized cleanups.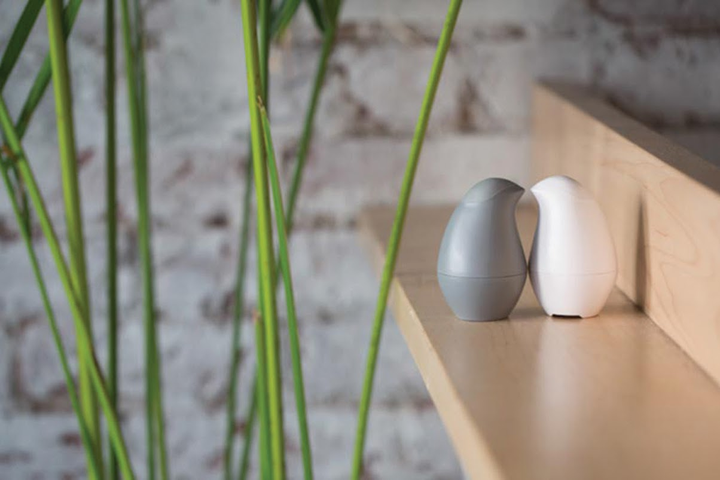 This beautiful bird-shaped 2-in-1 hand sanitizer contains a spray and dry wipes for additional cleaning. Their birds combine functionality with personality to be the perfect gift for the dad who values quality products.
With essential oils and nourishing aloe vera, the natural formula cleanses the hands and leaves them feeling refreshed. Simply spray the liquid on to the wipe to create a fresh towelette on-the-go. Fast Company even called their bird "the world's most beautiful hand sanitizer."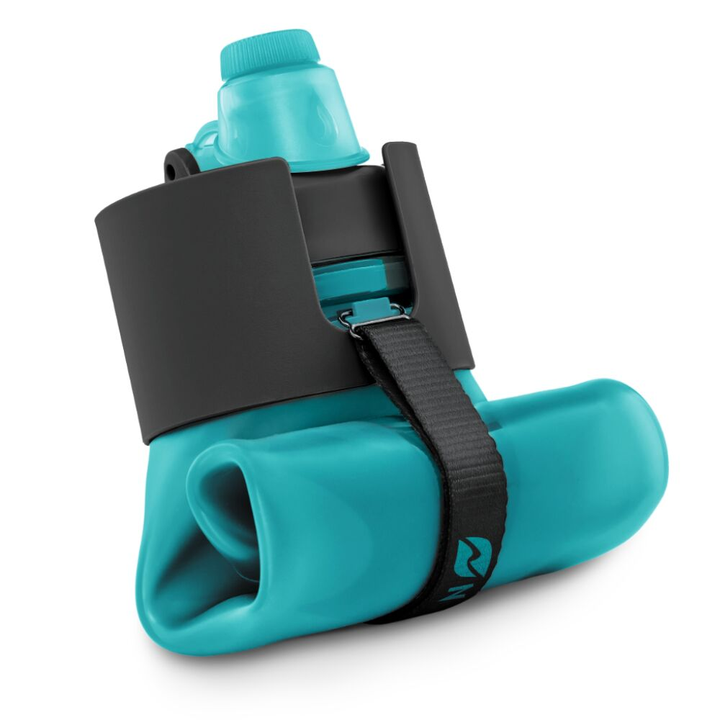 Uniquely portable and versatile, the Nomader Collapsible Water Bottle makes on-the-go hydration easy and enjoyable for travel, fitness and an active lifestyle. The coolest roll-up water bottle I've ever used, it's made of thick, flexible BPA-free silicone while maintaining its sturdy feel for a comfortable drinking experience. I just love how it squishes down when space is tight.
The Nomader Collapsible Water Bottle is an original, well-thought-out product with multiple design and utility patents. The factory they use is ISO 9001 certified and every order is meticulously inspected and audited by third parties to ensure that the highest quality and safety standards are being met. It has received several "top pick" awards from notable third parties like The Wirecutter.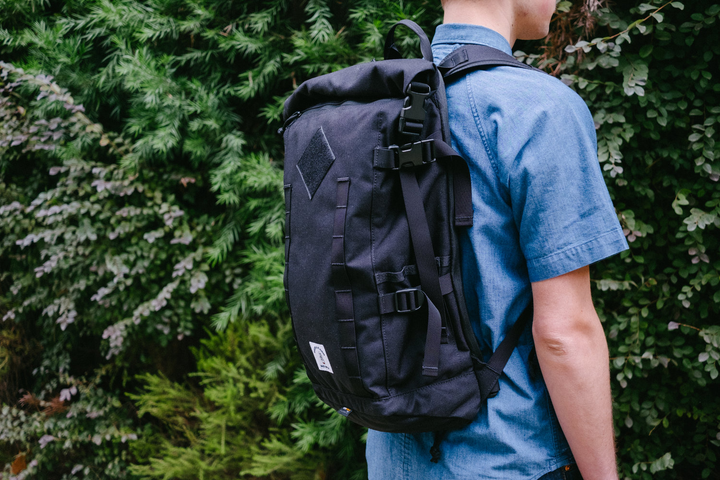 This military-grade backpack features key design elements such as a secret bottom compartment for valuables, organization within pockets, shoulder strap pockets, expandable accordion-style bottle pockets, and dual access to the main compartment via traditional top opening or their signature back opening design.
Haven and Floren is one of the few remaining that still make bags in the USA. They partnered with two large California-based military manufacturing contractors and use USA made military-grade materials to ensure their bags will last a lifetime. While most competitors that began as Made in USA switched over to overseas manufacturing, they're committed to USA made because it allows them to maintain a high level of quality control.
BONUS GIFT: Toddler Gift Ideas From Dads Who Hate Cheap Chinese Knockoffs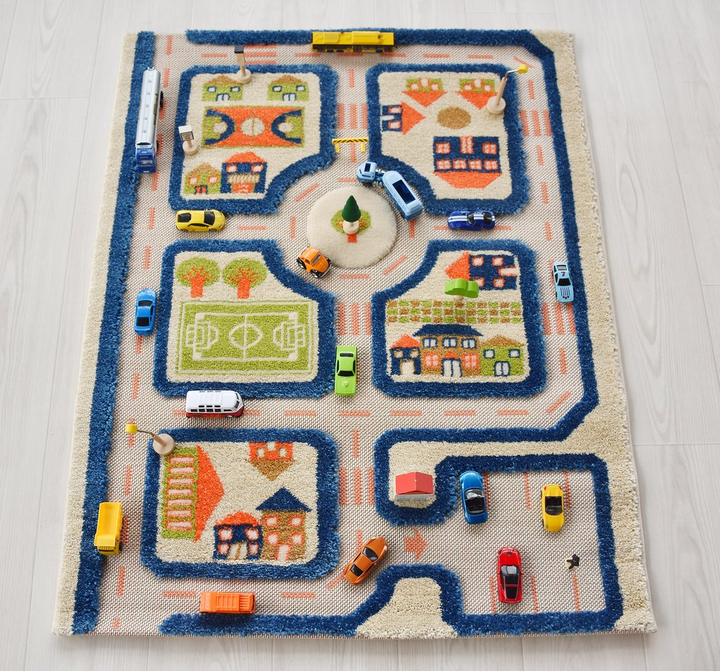 Developmental experts urge parents to take their children away from the TV and help them play games that develop their imagination and creativity. IVI has taken on the task of inventing interactive play rugs such as Traffic, by taking into consideration children's needs for alternative activities that will also strengthen their communication with their family and friends. With road tracks, kids can play their car toys on our unique 3d carpets.
Dads are expert playmates for their little ones, and this quality gift is sure to be perfect for family activities. Dad can play with confidence knowing the carpets are hypo-allergenic, anti-static, stain resistant and made using non-toxic dyes and fabrics. IVI received the European Child Protection Standards approval for mechanical and physical endurance and the absence of toxic substances. Unlike many other rugs on the market, IVI carpets are NOT printed on the surface, the loop yarn is dyed using non-toxic dyes and the fiber used is commercial grade resulting in high durability. How's that for quality?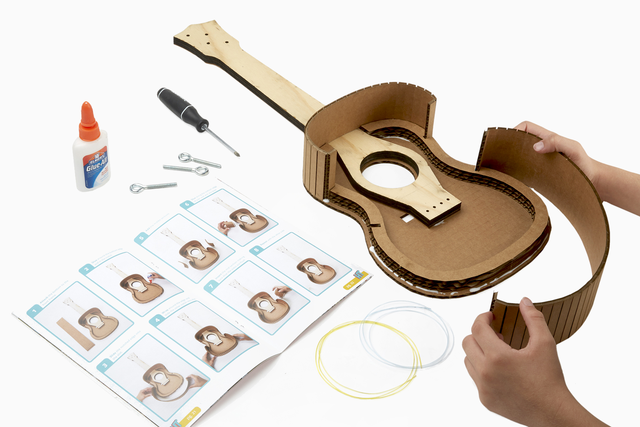 10. Howtoons ($24.99/month subscription)
Howtoons' single projects and subscription box kits are part comic book, part creative project, engaging kids in STEAM (Science, Technology, Engineering, Art, and Math) through story and hands-on participation. The company is a product of Otherlab, the R&D lab responsible for the single-use drone commissioned by DARPA.
There's nothing that Dad will love more than giving his child a gift of learning. Otherlab and Howtoons founder, Dr. Saul Griffith is a MacArthur fellow and PhD from MIT on a mission to share his explorations in STEAM and resulting inventions with kids ages 7-12. Art and design for each comic book is led by Marvel alum and East of West creator, Nick Dragotta. No knockoffs here! Bonus - The product is manufactured in America, durable and recycleable.
Related
Popular in the Community