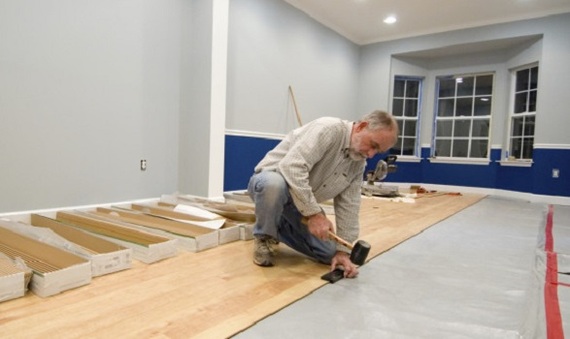 Everybody would make their home the most beautiful home in the world if they could. Unfortunately, people don't always have enough money to remodel their homes every once in a while. They are often delaying the idea of renovating their home for a long time. Sometimes they are just not able to come up with the right idea to remodel their house and so years pass without any improvement.
You don't really want that, do you? You should then put some money apart as often as you can for this important project.
Luckily, you can easily make your home look different and fresh without going south. Moreover if you make good use of the social networks, you can get a lot of great ideas about the decoration of your house.
If you are still out of ideas, here are a few ideas that should help you bring freshness to the setting of your house.
One of the first things you should think of is introducing teak wood furniture in the house. Let there be millions of furniture items made of oak wood, wicker, bamboo, etc. When it comes to teak, all other woods have to walk off the stage. Teak is one of the most special types of woods in the world. It is nearly after 80 years of plantation of a tree that it gives you teak wood. Teak is naturally abundant in oil and rubber that are retained in the wood even after it has been harvested. In short, high grade teak wood furniture will add value to your home decor.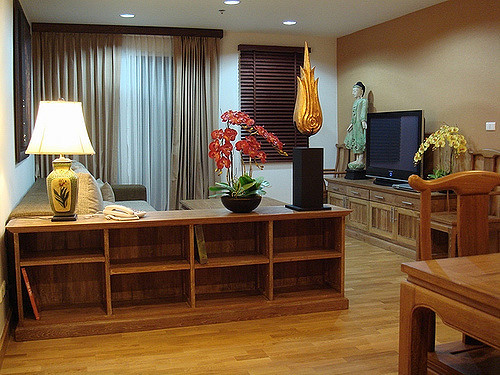 You don't know how much of a change can be brought in the setting and look of a house by just changing its doors. When you want your house to look different you will have to work on your doors as well. Go on for a full time project on which doors you will have in your rooms and in which color.
Most importantly, go for a special door to your bedroom. If you don't have enough money, just get your doors repainted and you will be surprised at the wonderful look it will give your home.
You don't have to deal with the old and conventional looking shelves anymore. Search for "unique shelves" on the internet and you will be surprised by the amount of creativity people put in shelves.
The best looking shelves are the ones that don't look like shelves. They are just pieces of wood protruding out of the walls with enough space to place various items on them. They are not squared shelves, but small platforms that look on the wall as though they were floating in the air.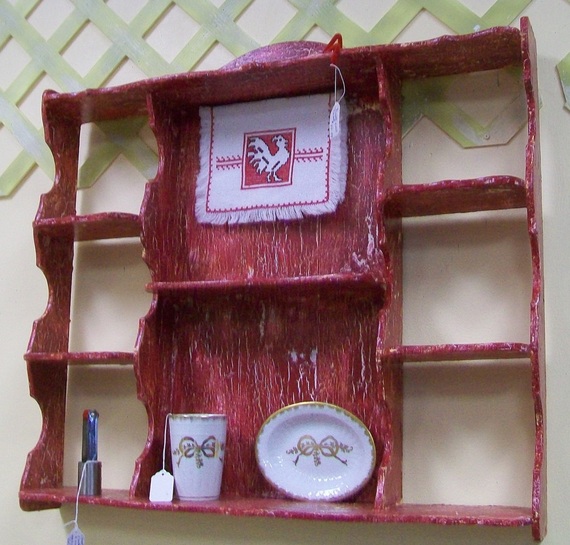 Source; Fickr
Change everything in the house and keep the lighting same and you might not be impressed. Don't change anything in the house and just change the lighting and you will be surprised by how different your house looks. You could even add a chandelier if you can afford it.
If you have art pieces in your house, you could dedicate a wall to those art pieces and special lighting that specifically throws light on your art pieces.
Ambient lighting is another great way to make your house look special. If not the whole house, it should definitely be done in the bedroom.
Remodeling the kitchen requires just as much effort as the rest of the house needs. It is because redoing your kitchen setting is a complex process.
First, you will have to get rid of the clutter that has accumulated over time in your kitchen. Secondly, there are some items that you just can't remove from the kitchen. But it is still important that you change the shape and location of your kitchen shelf. Thirdly, introduce a bar fridge underneath the counter. Make sure you use the unused space for storage because the more your items are away from sight the more your kitchen will look beautiful.
6.Make Over Of Your Bathroom
You will be surprised by the number of options available to you for remodeling your bathroom. First, more and more people are going for the spa look for their bathroom. However, you will have to work with a professional in order to do that. The tiles, flooring, storage items, fixtures, etc. all need to blend with the theme if you want your bathroom to look like a spa. A bathtub with waterfall feature can equally make your bathroom your favorite room to be in all the time.
If you have never thought of this before then this is the right time to do it. Go for a patio outside your house. If there is space available outside your house, you could obtain great value out of it.
Choose a cool patio design on some patio company's website. Secondly, introduce the right furniture on your patio so you can have some good time with your family and friends in the cool breeze of the evening. Lastly, choose your furniture wisely since it gets a direct beating from sun and weather.
A Sun room can be a great addition to any house. Not only does it provide you with a great place to sit alone and have a cup of coffee on winter mornings, but it also adds great value to the house. Building a sunroom will require some unused space to be used or restructuring of one of the rooms in the house.
This room should have large windows on all sides with blinds that allow you to control how much sunlight enters in the room. Choose furniture items that fit the setting and purpose of this room.