Do you believe that big style requires a big space? Well, you shouldn't! Not only are smaller homes more energy efficient, more cost-effective, and more eco-friendly, they allow for loads more creativity and design. While a big reno might not be in most people's budgets, small home dwellers can easily turn their tiny havens into the house of their dreams. Want proof? Check these darling dream houses out!
1. Rebuilding and Downsizing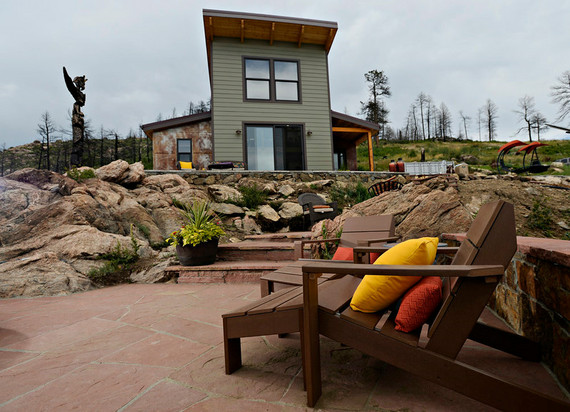 Rebuilt Off-the-Grid Home via Hometalker Mike Meisner
After a horrendous fire, one couple was given the fantastic chance to remake their home, and chose to build a new space less than half the size of their original house. With 500 sq. ft. of space, they created an off-the-grid, solar-powered, mountainside structure with a side office, bathroom, and a breathtaking view. It seems that they knew the secret: the smaller, the better!
2. A Little Bit of Innovation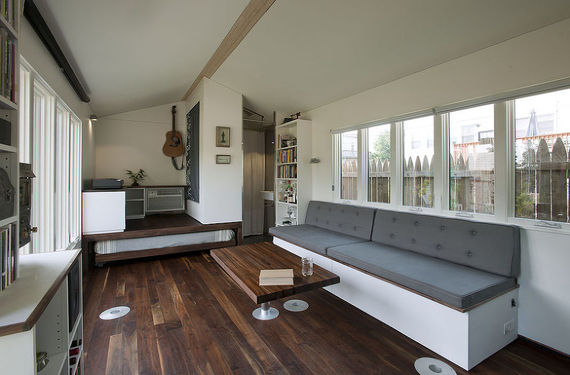 Modern Innovative House via Hometalker Mike Meisner
At 200 sq. ft., this tight space is nothing short of luxurious! White-walled with wood detailing, this clean-cut space is perfectly efficient, with a tuck-away spot for everything. Stoves disappear for counterspace, and shades pull down to create a projector screen for living large in a little space.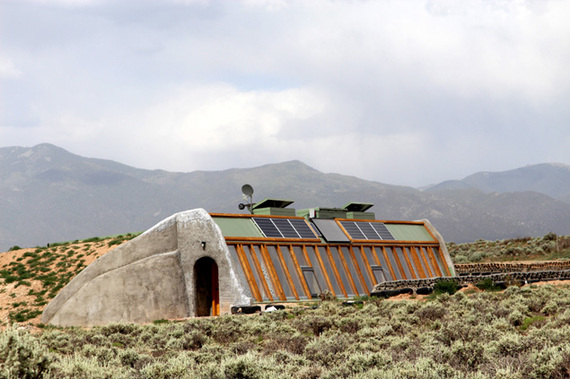 Ideas From an Earthship via Hometalker A Piece of Rainbow
You can't even begin to understand efficient living until you take a look at this odd little home. This is an earthship, a structure that produces food and energy, cleans and recycles water, moderates room temperature, and turns trash into treasure! Giving back to its surroundings, it's a literal space saver!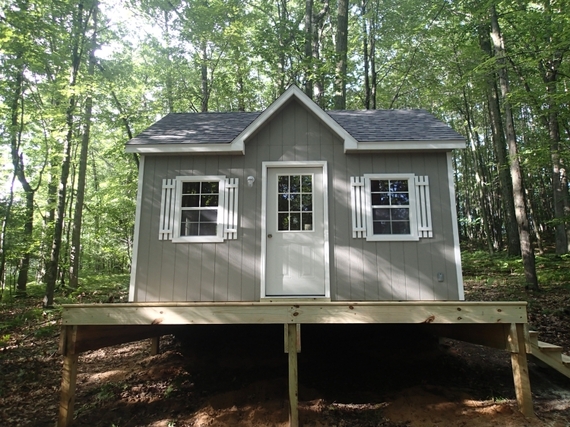 Tiny House at the Lake via Hometalker Kelle Arvay
The owners of this tiny lake property call it "heaven on earth." Surrounded by enchanting deep woods and a clear, glassy lake, this little lake house fits snuggly, and seamlessly, into its surroundings, taking up all the space and energy it needs and not a drop more!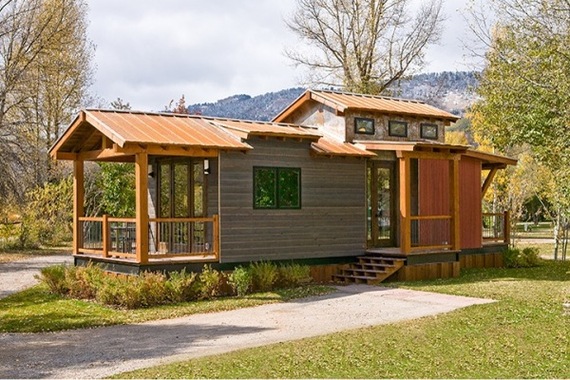 Wheelhaus Home Decor via Hometalker Mike Meisner
There's tons of detail packed into this 400 sq. ft. vaulted ceilinged home. A joint living room and kitchen with two porches creates an ideal amount of space for efficient, cozy, and incredibly stylish living.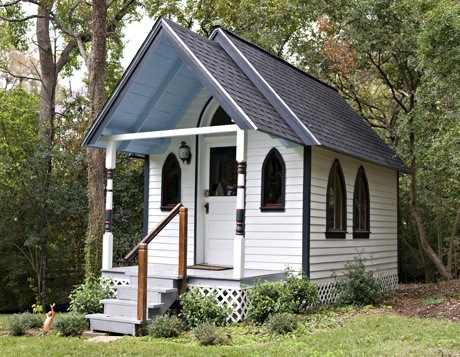 Tiny Texas Houses via Hometalker House Crazy Sarah
Because of the incredibly small size of this fabulously stylish little Texas cottage, the builders were able to use only reclaimed materials, making this miniature traditional-style home a great (and inexpensive!) recycling project.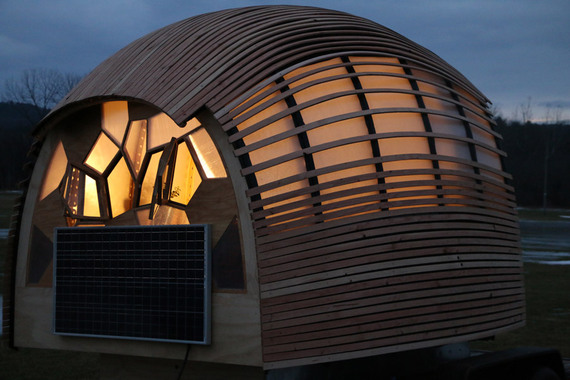 Tiny Towable Home Design via Hometalker Mike Meisner
This modern design home, built by students in Vermont, is towable, eco-friendly, and features a bed, a desk, a stove, and even a composting toilet! The wooden slats on the outside allow sunlight to naturally brighten the interior, and a solar panel on the front that feed to power outlets inside.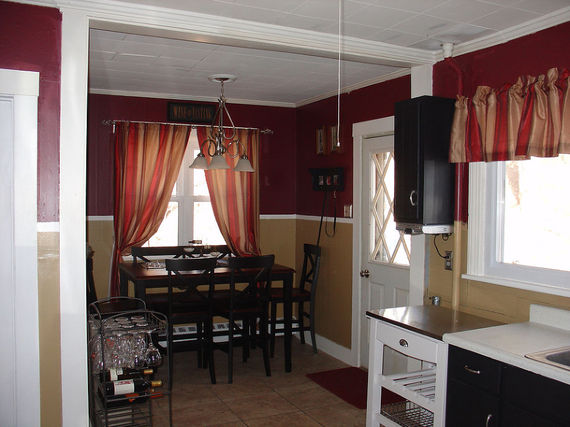 Small Colonial Reno via Hometalker Vintage Chics Resale
This little colonial was in need of some renovation and love, and it got just that! Because of its perfectly petite size, the owners were able to give the full exterior and each room of the interior of this little box-like house a luxurious remodel, with glossy shining floors, buttery yellow walls, and white detailing.
For more fun home renovations and reno inspirations, check out our home improvement topic page on Hometalk!