Every once in a while, I need a shake-up in my reading list--something that's exciting and energizing, and simply unlike anything I've read before. That's when I turn to storytellers who are challenging the way we all read. They're tossing out the conventional rulebook and writing in a truly original, innovative, and artistic way. Here are some of my favorite unconventional storytellers.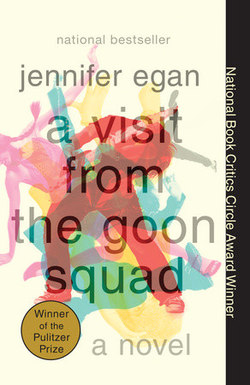 A Visit from the Goon Squad by Jennifer Egan
This Pulitzer Prize-winning novel shifts back and forth in time and from various points of view, brilliantly revealing the pasts of two music industry veterans. With musical energy pulsing on every page, A Visit from the Goon Squad is an exhilarating piece of art about self-destruction and redemption.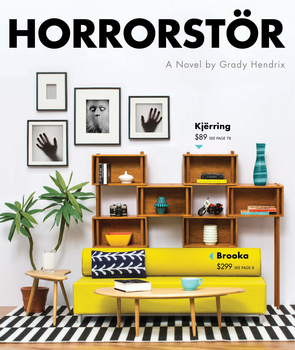 Horrorstör by Grady Hendrix
Horrorstör is a contemporary haunted-house story set in an Ikea-like furniture superstore and told in the format of a glossy mail-order catalog--complete with product illustrations and a map of the labyrinthine showroom.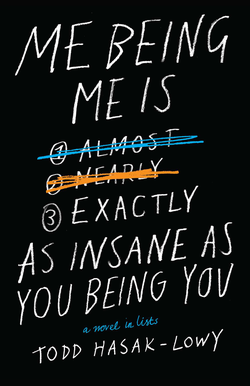 Me Being Me Is Exactly as Insane as You Being You by Todd Hasak-Lowy
Darren hasn't had an easy year for the following reasons: 1. His parents divorced. 2. His older brother left for college. 3. His best friend moved away. 4. He doesn't exactly have a girlfriend. This is the heartfelt, humorous story of one modern-day teen's coming-of-age--and it's told entirely in lists.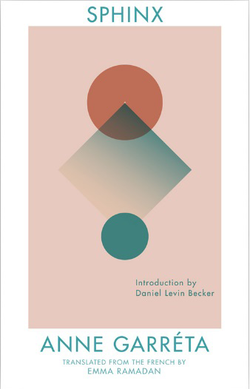 Sphinx by Anne Garréta
Anne Garreta is a member of Oulipo, an exclusive French experimental literary group that creates literature based on mathematical and linguistic restraint. Sphinx is her beautiful and complex love story between lovers "I" and "A***," and it's written without any gender markers to refer to them.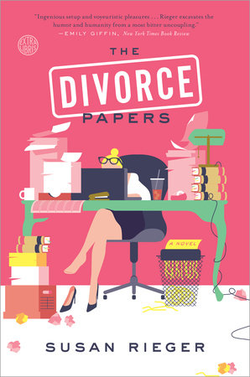 The Divorce Papers by Susan Rieger
This voyeuristic story of a divorce is told entirely through personal correspondence, office memos, emails, articles, handwritten notes, and legal documents. With heartache and exceptional comedic timing, it explores the complicated family dynamic that results when marriage fails.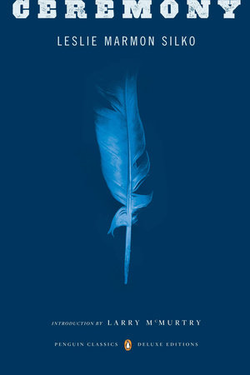 Ceremony by Leslie Marmon Silko
A profound and moving work of Native American literature about a deeply scarred World War II veteran and prisoner of the Japanese who is rejected by his community because of his mixed heritage. With the help of an enigmatic medicine man, Tayo immerses himself in Pueblo myth, song, and history to overcome his pain and suffering and regain the peace that was taken from him.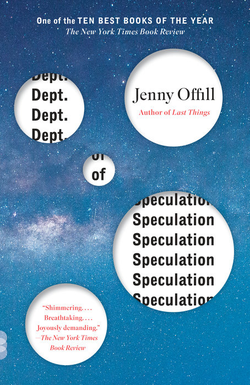 Dept. of Speculation by Jenny Offill
Dept. of Speculation follows a nameless couple with a journal-like, meditative account of their love and marriage. Over time, their relationship has become complicated by the strains of monotony, parenthood, and infidelity, and this story recounts the steps that have led them to a sudden breaking point.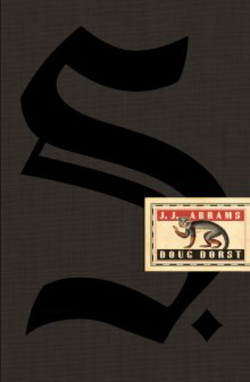 S. by J.J. Abrams and Doug Dorst
Take a peek inside this book and it won't take long to realize that it looks different from anything you've read before. J. J. Abrams, director of Star Wars: The Force Awakens, dreamt up this multilayered story about a novel, its author, and two readers who have scribbled notes in the margins.

See the full list at Off the Shelf, a daily blog that connects great readers with great books.
More Recommendations from Off the Shelf:
Popular in the Community