Name one legal issue that most entrepreneurs don't consider when starting a business, but should.
The following answers are provided by the Young Entrepreneur Council (YEC), an invite-only organization comprised of the world's most promising young entrepreneurs. In partnership with Citi, YEC recently launched StartupCollective, a free virtual mentorship program that helps millions of entrepreneurs start and grow businesses.
A. Trademarks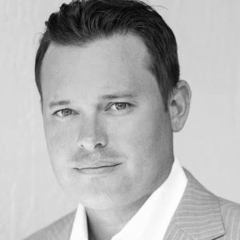 Perform a knockout search before choosing a business name. A few-hundred-dollar investment with an IP lawyer will potentially saveyou from realizing a major mistake down the road, like infringing upon another company's trademark. -Timothy Schmidt, WebsiteRescue
A. Non-Disclosure Agreements

A lot of people, when beginning their first startup, don't think too much about NDAs because it seems like a given -- don't talk about what is supposed to be "top secret." Getting everyone you engage with in your business to sign one of these is crucial. Whether you suspect they'd run and tell the competition or not, you need it all on paper. - Rob Fulton, Exponential Black
A. Vesting

It is extremely difficult to find the right co-founders for your business. You need to have a similar work ethic and timeline for the investment, your chemistry has to match and you have to make sound decisions for the company. Instead of getting all of your shares at once, consider vesting your equity over time so you have a fair solution if these factors do not line up, as is often the case. - Doug Bend, Bend Law Group, PC
A. Intellectual Property

When you begin, it's tough to imagine that you'll potentially later face issues with people infringing on your intellectual property assets (or vice versa). It's worth the investment of time and money to get your copyrights, trademarks, patents and trade secrets legally registered so you don't have to stress about it if, and when, an issue arises. - Darrah Brustein,Network Under 40 / Finance Whiz Kids
A. Accounting and Finance


Most entrepreneurs don't give nearly enough time and attention to boring, fundamental stuff like making sure the proper accounting and bookkeeping infrastructure is in place. I've made this mistake and it has cost me thousands to go back and fix accounting issues manually when they could have been properly handled with a modicum of care and the right software. - Patrick Vlaskovits, Superpowered
A. Independent Contractor vs. Employee Classification

Know the legal differences between what makes an employee versus an independent contractor. Many companies like to classify workers as independent contractors even though they are performing as employees because it is less of a financial burden. All it takes is one disgruntled person to cause a huge thorn in your side. - Adam Stillman, SparkReel
A. International Trademarks

While you may register ownership rights for a specific brand name in the U.S., you may not realize another company operates under the same name in Germany, Australia and Singapore. This might not be something you need to worry about short term, but in the long run,you can save yourself quite a few headaches and lawsuits when you make sure you can have full and universal rights to your trademark. - Firas Kittaneh, Amerisleep
A. Business Structure

There are a few types of business entities you can form when starting a business, from corporation to partnership. Before forming your business, look into the legal considerations for different types of businesses, as it affects taxation, funding, mergers and acquisitions, and more. - Doreen Bloch, Poshly Inc.
Calling all HuffPost superfans!
Sign up for membership to become a founding member and help shape HuffPost's next chapter