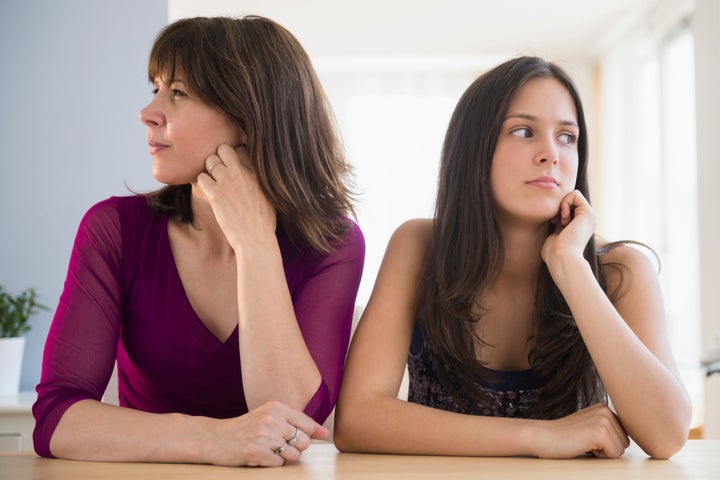 The teen years can be trying -- for everyone in the family. Teendom is when our kids straddle childhood and adulthood and there are many days when parents have no clue as to who is inhabiting their child's body or what language they are speaking. Here are some things that our Facebook followers say they hope their kids know by the time the terrible teens take over. 
1. Common sense and safety.
No my children, you are not invincible. Los Angeles-area real estate agent Teresa Bunnell Penner reminds all teens to "Stay away from the back of windowless vans. If a stranger asks you to help them find their puppy, run. And if a stranger has the hood up on his car and asks you to get in and try to start it for him, don't and run." Just because you aren't five and can't be lured by a candy-promising stranger doesn't mean you should always trust everyone.
 2. But do trust yourself.
 3. Sex, sex and more sex.
The practical: "How sexuality works, how sacred it is, and how to prevent unwanted pregnancies," offers Kat Russell. "Use condoms. No means no," says Lora Pfundheller.
And from
Jan Mcintyreba
"
For every action, there is an equal and opposite reaction. For example, you do something your mother told you not to do, [and] you will be punished." We'd throw in here that we love you unconditionally, even when you make that hard.
8. Above all, learn manners.
"Please and thank you for a start," said
Joyce McKeown
. And of course, "Learn how to write a thank-you note," said
Liz Lowell
. And as for this handy list that you can now send to your teenager, well, you're welcome!
PHOTO GALLERY
15 Dads Who Are Totally Nailing This Whole Parenting Thing
Calling all HuffPost superfans!
Sign up for membership to become a founding member and help shape HuffPost's next chapter