In the short time I've been alive, I've been broken and shaken by three surgery experiences that have positively transformed my life. By transformation, I'm definitely not implying that I enjoyed the pain, but I'm glad that I was open enough to grasp some unforgettable lessons during those experiences.
Today, I'm still standing despite going through injection nerve palsy when I was six years old and also torn ligament on the same leg almost twenty years later.
I can probably excuse the first two surgeries that happened when I was six because I was ignorant, vulnerable and properly cared for.
However, it was more painful when I was at the peak of my career, ready to build a start-up company and then being stopped halfway by a physical predicament that led to using crutches for almost one year while going through tough sessions of physiotherapy.
During the torn ligament incident, it took three months for the doctors to realize what the cause was, despite multiple scans and popping pills of painkillers that didn't seem to reduce the pain.
After sometime, I travelled to Dubai to meet a highly recommended doctor who told me that I had a torn ligament on my ankle that required immediate surgery. It took some patience and divine intervention for me to accept to undergo another surgery again - my biggest fear at that point.
Before traveling to Dubai, I always imagined myself going there to shop and enjoy all the wonderful sights I had seen on the internet and heard from friends. But there I was being pushed on a wheel chair and using two crutches to walk.
Some things are not worth sugar coating especially when they can help others in a similar condition, so I'll just plainly say that I was depressed, frustrated and almost gave up on life.
I went through so much pain physically, mentally and emotionally. Despite those hurts I passed through, I'm still standing. I'm standing stronger because I believed in my massive dreams, in God, myself, and a brighter future.
Nevertheless, being in Dubai for some weeks also gave me time to reflect and regain inner strength.

1. There's Always Something to Be Grateful For
Going through a down time has thought me the importance of gratitude. On so many occasions, I was ungrateful for life and didn't see any reason to live again.
This negative thought was stopped after I saw a man rushed into the hospital almost dead with blood rushing through literally all parts of his body.
Up until this day, I still don't know if he made it out alive. Right there, I learned gratefulness and understood that my situation could have been worse. I made a conscious decision to embrace gratitude daily no matter the situation.
2. There's a Purpose in Your Pain
If someone told me that there was purpose in my pain, I would have felt disgusted. But I learnt through my personal experience that it's not what we go through that matters but how we go through it and our commitment to coming out stronger.
The moment I decided to learn the lessons hidden in my process, I gained clarity towards my purpose. It was through my pain that I understood my true vision and got clarity on the right strategies to take towards it.

3. People Might Forget You, but Be Strong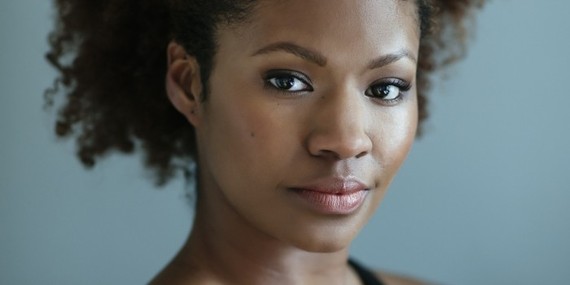 It's the ugly truth. Sometimes you'd expect friends to stick by you during tough times but not everyone cares deeply about your hurt.
On several occasions, I wondered why some friends and relations never came by or even called. I decided that I would forgive and move forward even without them. I decided right there to let them go. I wasn't going to let unnecessary resentment slow my remarkable recovery.

4. Build Up Yourself Spiritually
I whined and thought God had forgotten me. I felt alone as if no one understood my pain while wallowing in self pity and hurt.
However, I received strength to grow myself spiritually on a higher level, especially being surrounded by a supportive family, prayers and inspiration.
By getting my body, soul and spirit focused on God's love for me and a brighter future, I was constantly refreshed from within. Using the power of meditation also helped to overcome negative thoughts and instead focus more on my higher calling and purpose.

5. Invest in Yourself and Feed Your Mind with Positive Things
My mind-set at that point wasn't in the best state. I decided that while recovering from surgery, I was going to use my time wisely, create an inspiring morning routine, take personal development seriously and invest in my mind.
I read numerous self growth, business and spiritual books; took online courses, learnt more skills while building my mind and body through physiotherapy.
By cultivating a daily habit of personal, spiritual and career development, I was getting myself ready for a greater future.
6. Never Give Up
Giving up on life is basically similar to putting poison in ones' mouth. Honestly, on some days, I felt like a mess and lacked the inspiration to move forward. But it's part of human experience to go through a roller-coaster of emotional turbulence.
I knew that because of my dedication to achieving the life of my dreams, I couldn't afford to allow a temporary circumstance to limit my dreams and goals.
My mantra was always - "Never Give up, Keep pushing forward. You have personal power and a greater future waiting for you."
7. Build Strength and Confidence
I learnt to build inner strength and confidence. These qualities were not easy to build, but I managed to build them.
In fact, most of the speaking engagements and events I have hosted were as a result of the confidence and strength that was built during my down time.

8. Be Positive: Life Get's Better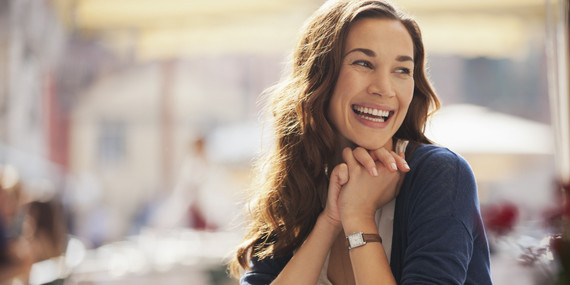 I'm convinced that when we keep our minds positive towards life, things get better. By creating a positive mental attitude, I gave myself an opportunity to experience the kind of life I desired, just by thinking about it first and then working towards it.
Even during times when it felt like there was no light at the end of the tunnel, I was determined and committed to create a better future for myself. I knew life would get better and nothing was going to stop me.
Calling all HuffPost superfans!
Sign up for membership to become a founding member and help shape HuffPost's next chapter