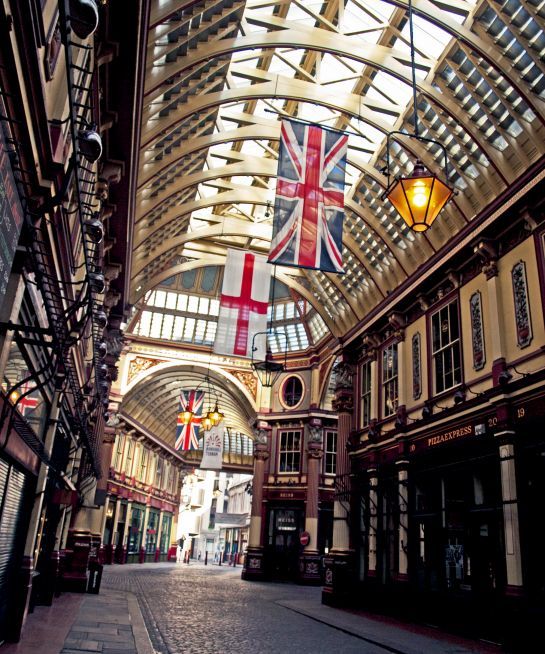 There are many reasons to visit London, but the fact that it played such a big part in the Harry Potter movie franchise definitely has something to do with it. And since the world of wizardry sadly only exists in our imagination, finding a piece of that magic on the streets of London feels like the next best thing for us muggles.
For first-time superfans visiting the British capital, heading to Warner Bros Studio Tour or seeing a theater production of "Harry Potter and the Cursed Child" seems like a no-brainer. However, there are plenty of ordinary-looking places with fascinating trivia related to the series sprawled crossed town. From film sets to themed exhibitions, we've created a bucket list for your Harry Potter pilgrimage when you make it across the pond. It might just convince you to book that ticket.
Young Harry first showed promise of his Parseltongue abilities at this historic zoo, when he freed a Burmese serpent out of its glass confinements to terrorize Dudley. Head to the Reptile House to see where the magical event unfolded.
If you consider yourself a serious Potterhead, you wouldn't want to miss out on Harry Potter: A History of Magic, an introspective on the fantasy series. The exhibition takes a deep dive into the history of folklore and magic in different cultures, interspersed with notes from J.K. Rowling. The exhibition runs from October 20, 2017 through February 2018.
Let's face it: You should have your wand privileges revoked if you visit London without hitting up this iconic spot. The lines are typically very long, but you'll get to wear a scarf bearing your house colors for the photo op.
The Victorian shopping complex was used as the exterior for Diagon Alley when Harry went shopping for school supplies in the first movie. The Leaky Cauldron in real life is an optician in Bull's Head Passage, one of the alleys inside the market.
Located inside Borough Market, this charming florist looked very different in the movie: The storefront was stripped bare in its on-screen debut as an alternative entrance to the Leaky Cauldron in Harry Potter and the Prisoner of Azkaban.
Scenes in Gringotts, the wizard's bank, were filmed inside the Australian Embassy in London. Sadly, it's not open to the public — unless you're planning on applying for an Australian passport.
In a brilliant marketing move, this bed and breakfast offers two wizard-themed chambers which closely resembles the decor of the Gryffindor dormitory. Head's up, there's still some availability around Christmastime for £199 a night.
Cecil Court
This picturesque little street is lined with shops selling antique books and oddities. It reportedly served as the inspiration for J.K. Rowling as Diagon Alley.
Popular in the Community