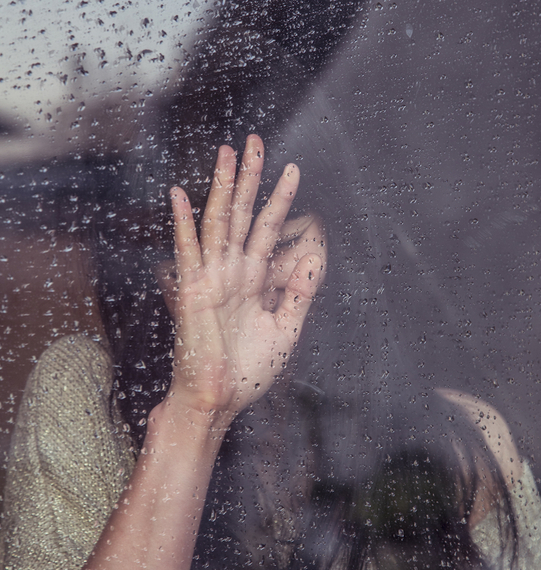 "We run away all the time to avoid coming face to face with ourselves". Unknown
It's nearly the silly season again. How did that come around so quickly? If you're like me you have no idea where the year went. Somehow it's disappearing behind me like a long journey I had to take. A journey which at times went with the flow and was easy, and at other times was the complete, uncomfortable, messy opposite.
I'm not-so-happy admitting that during my journey this year I got lost. No-one knew I was lost of course - I'm pretty good at keeping my cards close to my chest - but that doesn't make it even close to being OK. Getting and staying lost when no-one knows you're lost is pretty lonely work.
That feeling of exhaustion and overwhelm that threw me off course throughout this year - I know you know it. I know you've been there too, feeling like you have no energy left to do even the smallest task. Like life is throwing you way too many curve balls right about now.
I know the only way I survived the lows of this year - and the best way I know to stay sane during these periods - is to do some serious self care. But how is this possible? How can we add me time, me treats, me anything, when our life seems less than in flow?
These eight strategies really helped me this year when I was lost and low and extremely out of flow. With the silly season nearly here I'd like to share these with you so that if you are feeling worried, anxious, exhausted or simply out of sorts you can delve into them, to help you shift some of that lost-ness. I know they work - I've put them all into practice many, many times - if you make the choice the bring some of them into your life, each and every day.
I paused, breathed and connected
With what was important to me. I took time to get off the crazy roundabout ride of life - at times taking days or even a whole week out of my business just to reground and refocus my energies. Sometimes all it took was ten minutes deep breathing while sitting on the grass in the park; at other times it took a week of bed rest and serious self care. You will know what you need to do, once you tap into your intuition and listen to what your body tells you.
Since attending retreat in the middle of the year this has become one of the most important me treats I do each day. I know it's not the same as spending a day getting pampered at the day spa but that's not what I needed. And by setting daily intentions each morning, along with pulling an oracle card and doing a small meditation, helped me start my day with focus and clarity.
I knew in those low periods I couldn't do the work I normally would. How could I help other people find themselves when I was lost myself? So using my time wisely became super important during those lows. I honoured what my body told me. I worked when I could, and at other times I went much more gently.
If I managed two hours work a day I was happy. Interestingly, by reducing my work hours I was able to focus on what was important in my business and completely ignore the rest. I took this as a sign that I was on the right track, putting my energy and time where it needed to be, not on the stuff that didn't serve me or my business.
I gave my body what it needed
I'm a pretty healthy eater. I cook most of my family's meals and eat what would be considered a healthy diet. But this year I went even further - I went off sugar, caffeine and alcohol and only ate a small amount of red meat. This left plenty of other good fruits, veges and protein rich meats and foods for me to eat.
And you know what? My body soaked it up! My headaches lessened, my energy increased and my body thanked me for it.
Yep, pretty boring I know, but I knew I needed more me time to bring myself back to centre, so I actively scheduled it in.
Fridays became my me day. After school drop off in the morning I would do a pilates class and then schedule other personal appointments after it. One week I'd have my hair cut, another week morning tea with a friend, at other times I'd simply go home and potter about. I had no real structure to my day, other than the appointments I'd scheduled, but the great thing about this approach was that it gave me one full day to look forward to - just for me.
I guarded me time with my life
On those Fridays you'd be hard pressed to find me cancelling pilates or the personal appointments I'd scheduled in. There's only one day I can remember where I changed my Friday routine and that was to help my parents after my Mum visited for medical appointments following an operation. That was an exceptional circumstance and one I was more than happy to help with. But other than that all of my Fridays were mine - and I guarded them with my life.
Working in an online environment really does my head in at times. It's exhausting, it feels competitive and inauthentic and icky - and I really didn't like it some days. So I took myself offline, sometime for days on end, at other times just for the morning. Getting away from the noisy online space allowed me to free up some space in my mind and body for healing - the thing I needed the most.
I acknowledged the small me time snippets in my day
Even though I had my me time Fridays this wasn't enough to sustain me for the rest of the week. So I started honouring all of the small me time snippets I discovered throughout my day. It started with acknowledging my morning intentions as important me time - and before you knew it I was loving my uninterrupted shower, and the walk around the block with the dog, and the quiet time in the car before school pickup, and the gentle hugs on the sofa at the end of the day. There were so many small five and ten minute me time blocks of time in my day - it was time to acknowledge and use them to re-find myself.
I will admit that my journey wasn't always easy. Sometimes I had to work super hard to acknowledge the importance of me time and how it was literally the only thing that could bring me back. Being lost and all, that took my quite a bit of energy and focus, but I'm glad I persevered.
This year has been very much a donkey ride for me and I am proud to say I've (nearly) made it to the end in one piece, all thanks to me time and listening to what my body had been telling me all along.
That self care and me time aren't selfish at all. In fact they're quite the opposite. They're the highest version of self love you can give yourself. Try it - I promise you won't regret it. xx
Helen Joy Butler helps busy Mums connect with what's important to them through the help of their home. By focusing on the energy in the space as well as in her clients, Helen helps her clients make real change, to move closer to the life they deserve. You can connect with Helen on her Facebook page and sign up for a free five-day mini organising challenge on the Clutter Rescue website.
Related