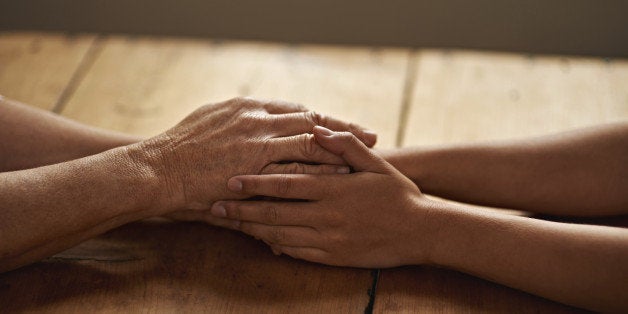 Compassion for yourself and others goes a long way in looking for love again. Dating is a mindful practice, when and if you are able to do it with some self-reflection, be willing to learn your lessons and look at the process as a grand learning adventure. Of course when I first started dating again after I completed my 18-year marriage, I was fairly clueless and had no idea what I was doing yet. However, over the years I have come up with some mantras that have helped me and my clients maintain perspective. These principles have helped me not only get closer to finding my best partnership, but also become who I want to be as a partner. I would love to share these mantras with you.
1- You have to be invested in the person and process, but not attached to the outcome.
Be committed to fully showing up for your dates and just being IN the moment. We tend to focus so much on evaluating the person or trying to get a second date that we sometimes forget these are people with feelings and who need to feel seen.
2- We all have flaws, you just have to find a set of flaws you can live with.
We all have our quirks, relational weaknesses and past mistakes... and it's unfair to know this about yourself but refuse to accept anything less than your idea of perfection in others. In fact, this will often keep you from ever finding anyone to love or be loved by. And if you're hard on yourself for your own flaws, remember that just because your past partner didn't accept them, doesn't mean someone else will not.

3- The essence of romance is not in flowers or flowery words, it's the little thoughtful remembrances, kindnesses and gestures on an ordinary day.
Flowers are nice on occasion and flowery words are always sweet to hear, but without actions followed through behind them, it loses some value. For me, romance is having someone bring you a burger cut into bite size pieces after dental surgery, or remembering your favorite color or changing your oil in the rain because he wants you to drive safely... that is the real stuff on ordinary days. Remaining grateful you found each other, and expressing it, is romantic too.
4- You can only love someone unconditionally in this present moment, but those present moments can add up to forever for some couples.
It seems easy to promise to love someone unconditionally forever when you are in the present moment and mean it... because you probably do. But people change and unexpected situations arise, so we really can only promise unconditional love a day at a time. Some people are lucky enough to be able to maintain that love throughout every change and situation and have it last a lifetime.

5- I would rather trust someone and be wrong than not trust them and be wrong.
You can't make someone new pay the check your ex wrote. You need to treat your new love without expecting they are just like your last. If you start out the relationship without trusting or making them earn it in unfair ways, you will either sabotage it with every quality person who comes your way, or you will end up only attracting people who aren't trustworthy.
6- All relationships end until one doesn't.
Remember this when you start out, so you won't attempt to make a relationship work that simply doesn't.
7- Being in a new relationship is personal fear management and that is okay.
Nothing will point out where your insecurities are lurking like a new relationship. It's okay to be honest with your new partner about them, and doing so will bring vulnerability and intimacy to your relationship. Just be mindful so you don't attack them when it's really your stuff you still need to work on and not about them at all.
8- You have to open the door of your heart so love can come walking in.
There is a certain energy that you can create by being open to the possibility of love. You can do some intentional things like not being on your phone while you're in line for coffee, at the vet with your pet or grocery shopping. Smiling and making eye contact creates openness and approachability. Be out and about, and yes, online dating has a certain energy required too. You just never know when or where a chance meeting will turn into love.
Try on a few of these honest mantras as you look for love in the New Year and see if changing your mindset creates more love in your life, my guess is that it will!