How great is it when a nice guy or girl finishes first? I was overjoyed to see on my LinkedIn feed that a former colleague, friend, and all-around good guy was recently appointed CEO of a NYC company. He embodies so many of the good traits that I've identified as being crucial in transformational leaders. There are unique characteristics to be the kind of mindful leader that rises to the top, a topic that I cover in depth during my executive retreats.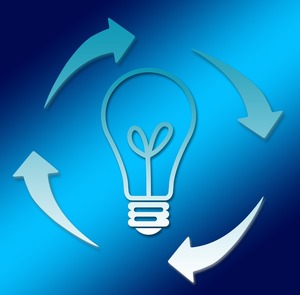 Here are 8 tips to help you make mindful decisions when faced with complex challenges:

1. Listen - Take time out, breathe, and tune in. Ask yourself; will your decision align with your intention and the company's values? Does it meet your mission, goals, and objectives? Listen to your gut, instinct or your intuition. Don't just focus on making choices with your calculator. And, when listening to others, listen and respond, but don't react. As Stephen Covey has said "Most people do not listen with the intent to understand. Most people listen with the intent to reply."
2. Gain Confidence - As you listen, ask yourself; do you believe that the process or situation in question will improve based on your decision? Do you personally believe in the decision that you are making? Do you have a mastery of your resources, data, and processes? Do you have confidence in the complex reports you receive? If not, do something about it!
3. Commit to Transformation - Doing something about it means you are committed to making a change. But, will having a conversation about change be a challenge? Shift your mindset and that of others. Eckhart Tolle, author of Power of Now, shares "Awareness is the greatest agent for change." Uplift yourself and others by engaging in mastermind, brainstorming activities that encourage creativity. Sometimes getting people out of their comfort zone and into a neutral place, like an offsite meeting or retreat, can produce the results you need.
4. Detect When Things are Off-Balance - Are you constantly juggling an overload of information, weaving between reactive and proactive behaviors with the goal of perfect balance? True balance is not a natural state. You must be comfortable with being slightly off-balance. Why? Because if you are completely balanced, there is no resistance, there is no give and take. You cannot be in balance all the time - otherwise you are stiff, motionless. Recognize where you are off-balance, so you can improve. This involves improving resources, data, and processes.
5. Keep Dancing - Are you a trendsetter who stays ahead of the game or do you merely react to market demands? Initiate, take action, move, connect, have conversations, partner up, and, most importantly, have fun during this journey. How do your decisions make people feel about themselves? About you?
6. Sleep On It - Take time out and relax! I am a huge advocate on Arianna Huffington's Sleep Revolution. In her latest book and live Facebook video with Sheryl Sandberg, Arianna explains what she means by "Sleep Your Way to the Top", the clever saying on a pillow she gifts to her friends and colleagues. When you don't get enough sleep, every function, including the executive decision making which takes place in the prefrontal cortex (a concept that I explain more in my book), is degraded. I notice a huge difference in my own productivity level when I get sleep. Being rested helps you to make clear, conscious decisions and be alert and fully focused. Sleep helps you stay on your toes!
7. Revolutionize - Set a positive intention! Is what you are doing impacting your business, your partners, your community, and society for the better? Will it make a difference? Are you driven to succeed by something bigger and greater than yourself? Here are two types of examples of revolutionary decisions:
Enter a joint partnership to create a new movement. Recent example; Unilever and the Huffington Post partnered to create "Talk To Me" which is led by Arianna's daughter, Christina. The goal of this program is to help children and parents improve the quality of their conversations and time spent together.
Join an existing movement or cause. After hearing about an initiative by the Starling sisters' Soul Food USA, in which they distribute peanut butter and jelly sandwiches to the homeless with a sticker saying "You Matter", Kleenex decided to jump in and let them know they mattered too with a viral video.
8. Ask for Help - Don't hesitate to seek support. Why is this important? You might not have the luxury of time or resources. You need to get organized now, document processes, strategize, execute, and, most importantly, you need to be able to tell a compelling story based on your performance. You need people on your team that will help you drive your message forward. Outside consultants focus on specific needs, that is what they are there for. I practice what I preach and hire outside consultants for my own business when needed. If you keep burdening your internal resources, they will eventually feel overwhelmed, unbalanced, fatigued, over-worked, and unproductive.
Before you make your next big decision, realize that not much sets you apart from the leaders that you admire. Take a deep breath, be
mindful
, and go with your instincts. It will take
practice and attention
to avoid that knee-jerk reaction and truly be present, but no one ever said that
Richard Branson
or Arianna Huffington became who they are in a day!
Related
Popular in the Community