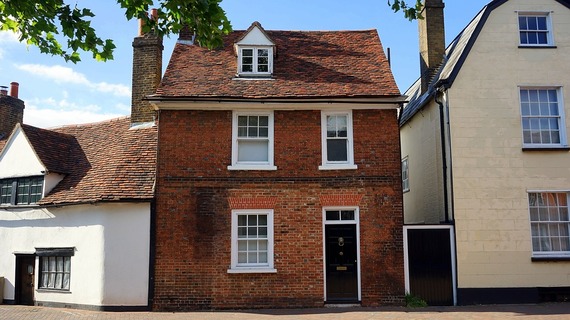 It is that time of year when you realize that the festive season is near and you need to get your home a make-up as you may happen to have some guests that time. Not only for the guests, but it is also for your content that you keep your home in shape, especially during the festive seasons. If you are on your own to take the responsibility of maintaining your home all by yourself, then there are some good chances that you might end up having skipped one or two things out of your mind. We made sure to make a checklist for you.
Today, we are listing the eight must do tasks for home maintenance that you should do to keep it in the right shape.
The first thing at which a visitor's attention goes towards is the roof, and the attention is more certain when there is an unattractive roof. Getting the roofs cleaned should be up there on your list of to-do tasks. You never know about the algae destroying your shingles. It can also be more problematic if your neighbors start complaining that it's your home that is spreading these algae on their roofs. Before something like that comes up, it's a good idea to get the roof cleaned.
If you have finally decided to get your home sorted, then putting the files and documents along with other papers might be helpful. Usually, we have cluttered our documents and files which are not the best way to keep them, as it's hard to find them at the correct time. You can probably arrange a place for the important documents in your cabinet and get the useless ones discarded.
They say a clean desk is a sign of a messy drawer. Because the drawers are the easiest places to reach to, we usually end up filling it with the junk. You fill it up with the papers and the things that you believe might come into use later on and it never does. Having useless stuff in your drawers is no good and its time to get rid of it.
It is a good option to get the air conditioner of your home fixed after every season. You can hire someone it to clean it for you and do the monthly task of getting the filters cleaned by yourself. Get the drainage checked for any clogging and the coils cleaned during the service. You can find various air conditioning development firms all over the internet, which can serve the purpose for you.
When you get, your home cleaned, do not forget to check the fire extinguishers. The first thing to look for in it is the expire date. Check if it has any wear on it and correct pressure showing. If it is not placed at right place according to you, then maybe it is the time to put it in some accessible place. These are one of the handiest tools to have at your home and people usually forget to keep a check on them. Make it a schedule to get the fire extinguisher checked.
You use your refrigerators day in and day out, keeping it clean should be to you to do list. You can get your fridge empty and clean it deep. It is also important to defrost your fridge in some regular basis. You can clean and vacuum the coil of your fridge. Having the refrigerator clean makes your fridge perform better and provides it a longer life. It is the place where you keep most of your food, so having it cleaned regularly is certainly right for you.
The garage may not be inside your home, but it is a home to your car. Giving a garage a new look, or just cleaning it together while you are cleaning your home keeps you from working again and again. You can declutter everything you do not need and probably find some stuff that might be useful to you. You can clean up the oil spills and work on the stains caused by them. Check door of the garage for its proper functioning.
The unused spaces may include the guest rooms too. These are the places where you make your guests stay and if it is the festive season you are cleaning for, then consider cleaning it too. Flush the toilets and run the water in such rooms. Also, fix the store rooms if it is too bad.
So, this was the list of tasks for home maintenance. Do make sure to fix these areas of your home while you work on maintaining it. That could make a good checklist if you are planning to clean the home.
Related