Surprisingly modern, thrillingly packed with people, and budget-friendly as can be, Eastern Europe should be on your list this year. Not only will fall flights be cheaper, but the U.S. dollar is strong against many Eastern European currencies. Aside from all that, you can expect to see some top-notch art, nibble some of the world's best snacks, and experience a swath of Europe still largely undiscovered by American travelers.
To get you started, here are 8 must-see cities in Eastern Europe, courtesy of the expert travel team at Hopper.
Ljubljana, Slovenia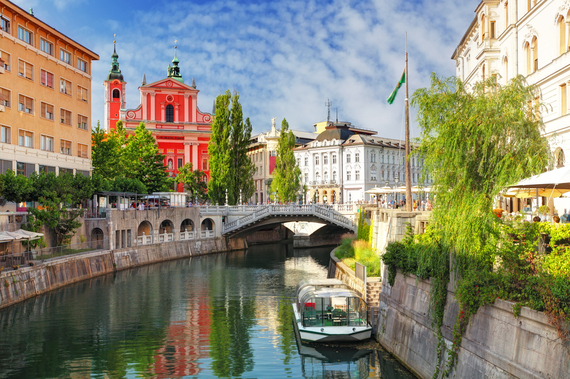 Ljubljana is old. Ancient, even. This 2,000-year-old Roman outpost is now an unbelievably green city, compact and traveler-friendly and filled with life. Find the cobbled streets, castles and squares you would expect, sure, but don't be surprised to uncover a buzzing nightlife (locals like to party hard) as well as one of Europe's most progressive modern-art scenes.
The city center: With heavily restricted car traffic, Ljubljana's city center is exceptionally green and filled with pedestrian-friendly paths
The savings: Ljubljana is a university town beloved by backpackers, which means that bars, restaurants, cafes and attractions are budget-friendly
The art scene: With the Museum of Contemporary Art Metelkova and a number of modern galleries, Slovenia is a surprising capital of modern art
Tallinn, Estonia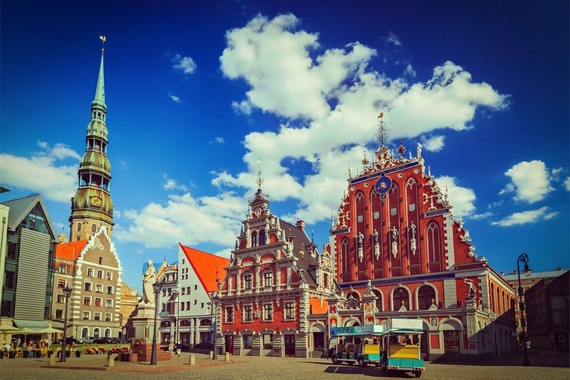 Although it's achieved fame for its cozy Christmas market, Tallinn is truly a great visit year-round. Yes, Tallinn has all the fairy-tale charms you'd expect, but with surprising twists by way of shiny new skyscrapers and appealingly modern eateries, it stands out from other Baltic cities. Artsy and energetic, filled with young backpackers, Tallinn is a great (and budget-friendly) escape.
The Old Town: This UNESCO-approved medieval walled city is straight out of a fairy tale, complete with cobbled streets and rebuilt homes dating back to the 11th century
The nightlife: Despite its compact size, Tallinn has the party spots of a much larger city, especially in its Bohemian-flavored bars and cafes
The antiques: Tallinn has more than a few curiosity shops specializing in unique Soviet-era trinkets (they make for fun souvenirs)
Dubrovnik, Croatia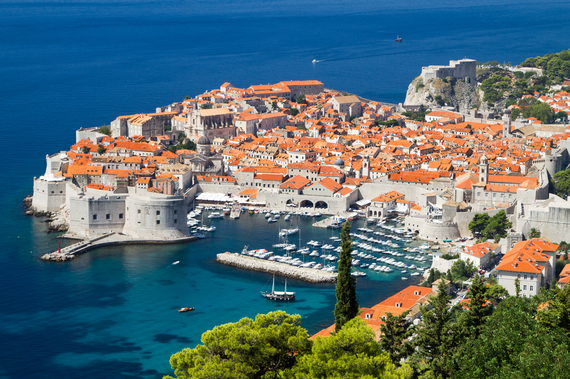 On the southern tip of Croatia, situated along the bluer-than-blue Adriatic Sea, is Dubrovnik, a holiday town famed the world over. Although its winding streets and ancient city walls see countless tourists (mainly of the yachting type) in warmer months, it's still an incredible destination, packed with art and history museums, picturesque views and some of Europe's best beaches.
Banje Beach: The closest beach to the Old Town, this strand is the perfect place to catch a sunset as you face the Adriatic
The cable car: Take this sky-high ride up to the top of Srd Hill for excellent views in all directions of both Dubrovnik and the sea
The bars: While still relatively undiscovered, Croatia's wine scene is best explored at one of Dubrovnik's many hip (and affordable) wine bars
Krakow, Poland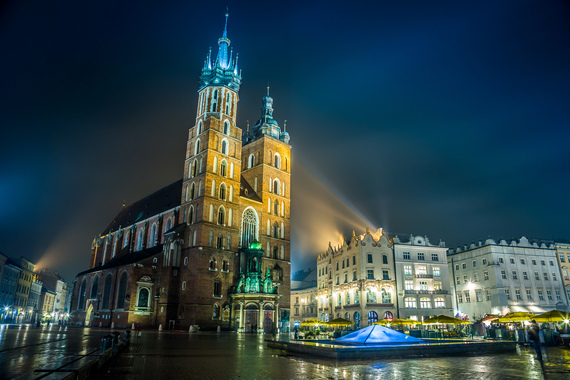 Krakow manages to be simultaneously one of Europe's most exciting and active city centers as well as Poland's most somber historical spot. Museums, the Schindler factory and the remnants of the Jewish Quarter tell Poland's history, while at the same time, the Old Town and Main Market Square overflow with modern cafes, clubs and shops. Truly Krakow has history and entertainment in spades.
The Old Town: Anything but boring, Krakow's Old Town is brimming with decidedly modern boutiques, restaurants, cafes and bars
The parks: Krakow is extremely walkable and its public spaces along the Vistula River have plenty of walking and biking paths to enjoy
The history: Explore the somber history of the city (and especially its Jewish population) at a number of museums, memorials and the Schindler Factory
Kotor, Montenegro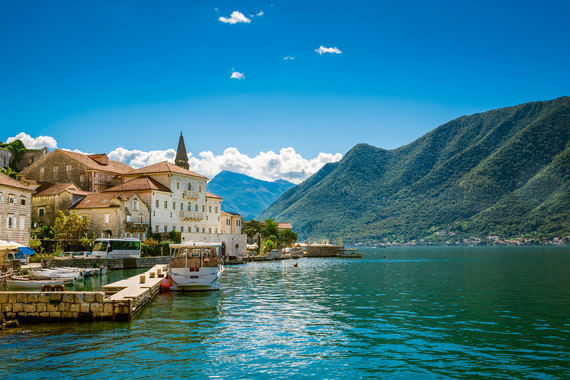 This Montenegrin city, already well-loved by Europeans, is at once romantic and exciting. From the perimeter of its ancient city walls to the medieval homes and historical monuments within, Kotor's attractions are incomparable, best enhanced by a backdrop of a wide blue bay. Take a walk or guided tour of the ancient labyrinth-like streets or embark on a vigorous hike up the steep mountainsides.
The scenery: With steep mountains to one side and a wide expanse of blue gulf waters to the other, Kotor's surroundings are among the most spectacular in all of Europe
The town walls: Built between the 9th and 14th centuries, these old fortifications, forming a protective loop around the city, are a great excursion for the (very) active
The cuisine: Surprisingly, Kotor's food scene is influenced mostly by Italy and other Mediterranean regions, heavy on seafood and best accompanied by the excellent local wine
Budapest, Hungary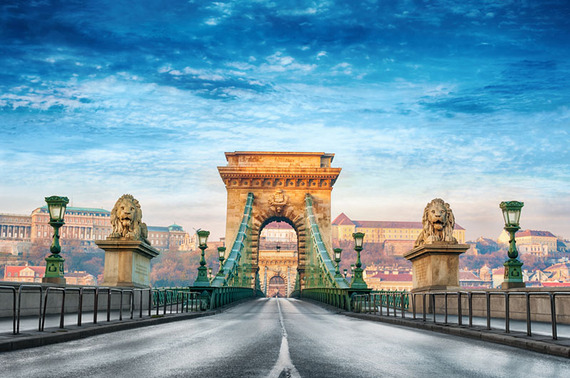 The so-called Pearl of the Danube is actually two cities in one. Linked across the rolling Danube River via an iconic bridge, both sides to this city offer incredible cultural discovery. Restaurants serving up traditional takes on Hungarian cuisine, hot-springs-fed bathhouses relaxing the masses, and untold numbers of churches, monuments and museums all await in this gem of an Eastern European city.
The food and wine: Take a cooking course or tuck into one of Budapest's many bistros for traditional eats and affordable local wine
The sweets: Hungarian desserts are world-famous and Budapest's cafes are the best places to sample rich cakes, crepes and tortes
The Chain Bridge: One of Budapest's most iconic sights, this 19th century bridge and its stone lions prettily connect Buda and Pest (and is well worth a walk)
Bratislava, Slovakia


Often compared to Vienna but with a charm all its own, Bratislava is a criminally under-visited destination in Eastern Europe. The Danube River winds through the city and a small but bustling Old Town is filled with tourist sights, from red-roofed homes to pleasant sidewalk cafes in shaded art nouveau plazas. Elsewhere, find even more to like about the city, including (surprisingly) some of Europe's best modern art galleries.
The Blue Church: This art nouveau church is very blue indeed, right up to its blue-glazed roof, and is one of the most visited sights in Bratislava
The beer: A number of modern brewpubs and traditional bars serve up both Slovakian and international beers for very budget-minded travelers
The markets: Bratislava's old-style outdoor markets have been around for years, offering goods from local farms and orchards as well as clothing, flowers and even wine
Riga, Latvia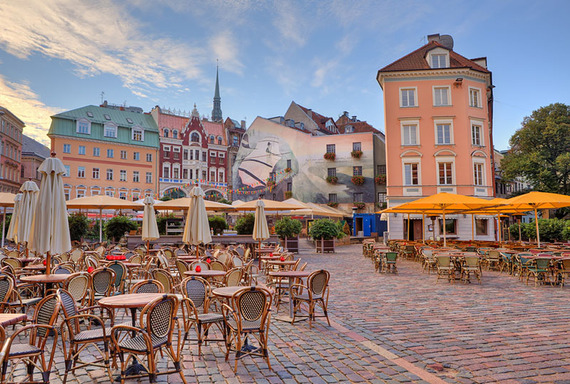 Among the many Eastern European cities that tout their unique architecture, Riga perhaps reigns supreme, with a glorious combination of gargoyle-topped gothic buildings, shaded plazas and gingerbread homes. But it's not all about architecture in this fairy-tale-like cultural capital. Markets, museums, churches and expansive parks make up the rest, with much for travelers to uncover.
The water: With the River Daugava and the Baltic Sea at hand, it's no surprise that boating, swimming and other aquatic activities are popular in Riga
The architecture: With a UNESCO-approved art nouveau town center and gothic churches that have been around for centuries, Riga's architecture is a highlight even for non-enthusiasts
The saunas: Latvia's steam-bath culture is deeply ingrained and travelers should experience the unique jet-lag cure firsthand
This article originally appeared on Hopper.com, home of the flight-prediction app that tells you where to go and when to fly and buy.
Related