American exceptionalism may have gotten us to the moon and back, but when it comes to actually mooning each other (you know, on the beach), we're not exactly world-beaters. Europe, by contrast, is in a completely different league when it comes to shoreline skinny-dipping.
But which ones are really worth your vacation days? We narrowed the list down to 18 of Europe's greatest beaches to see and be seen -- in the buff, of course.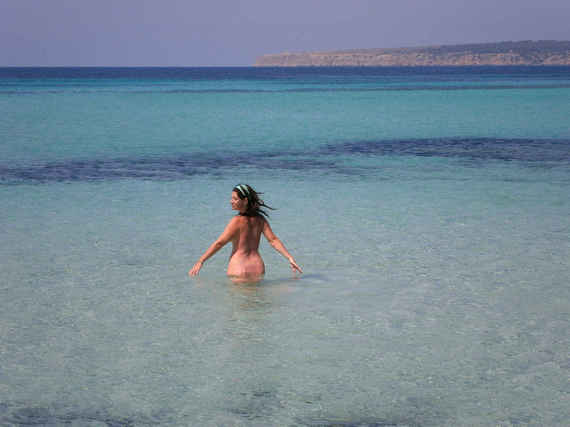 Credit: Flickr user diluvi
Playa de Ses Illetes -- Formentera, Spain
Located just south of legendary Ibiza, the island of Formentera's basically a smaller cousin -- so small, in fact, that there's no airport. You'll need to take a ferry, bus, or taxi to get here.
Once you do, however, you'll be greeted by a wealth of gorgeous beaches, each of which is nude-friendly. Playa de Ses Illetes is one of the most popular, and with its powdery white sand and azure waters, it's easy to see why.
Filaki Beach -- Crete, Greece
Crete's known for its staggeringly beautiful beaches, and Filaki's one of the standouts. A secluded stretch of sand stocked with sun beds, umbrellas, and a snack bar, Filaki's only a 15-minute walk from Vritomartis, a naturist resort said to be one of the best in Greece.
If that wasn't enough, wrap your head (or unwrap your towel) around this: Filaki's one of the few nude beaches on the island of Crete that's officially recognized as such. So you have permission to disrobe in peace.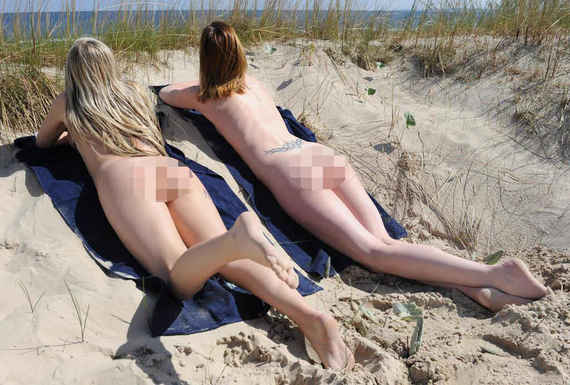 Ahlbeck Beach -- Usedom, Germany
Nicknamed Sunny Island, this Baltic Sea spot is split between Germany and Poland and boasts more average sunlight hours than just about any other spot in either country. So, it's basically made for nudists in search of the perfect tan. Ahlbeck Beach is located near the island's trio of popular seaside resorts (or Imperial Spas, as they're known).
Plage de Tahiti -- St. Tropez, France
Apart from sitting squarely on the French Riviera's warm Mediterranean shoreline -- which equals impeccable sand and turquoise waves -- Plage de Tahiti's infamously popular among celebrities. Which means that while you'll likely catch an eyeful of some random Frenchmen's cash and prizes, getting a glimpse of Miranda Kerr's VS qualifications is also a distinct (and much more appealing) possibility.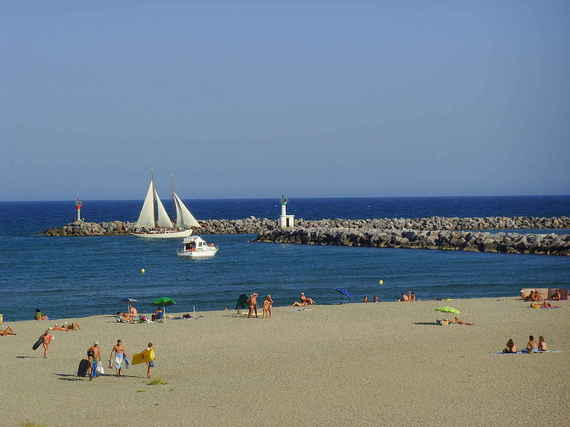 Credit: Wikimedia Commons
Leucate Plage -- Leucate, France
In addition to being one of France's well-regarded shores for skinny-dipping and nude sunbathing, the half-mile long Leucate Plage also sports two naturist resorts and a clothing-optional campground. In other words, there's a healthy balance of naked tourists and bare-bottomed locals.
There'll obviously be some fully clothed party poopers as well -- "textiles," as the Euros call 'em -- so if you're a Never Nude, you can probably still have some fun here as well.
Es Trenc -- Majorca, Spain
Spread out along Majorca's southern coast, Es Trenc's shallow waters are ideal for nudists who weren't planning on doing much swimming anyway. While the restaurants and parking are a bit overpriced, this spot is all about saying goodbye to that bikini line.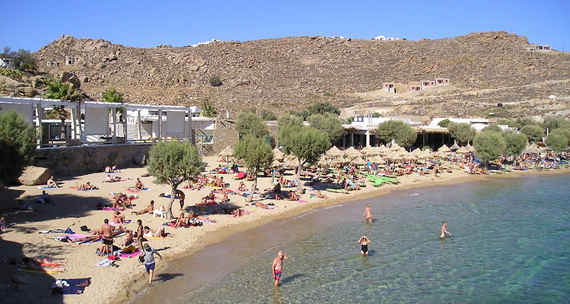 Credit: Flickr user pandemia
Paradise Beach -- Mykonos, Greece
Depending on when/where you go, the bodies on this stretch of beach can either be fully clothed, topless, or completely bare, and the crowd run the gamut from college coeds to septuagenarians, all looking to have a good time. Between Paradise's picturesque shoreline and its two wild beach bars (Tropicana and the Sunrise Bar), there's something for everyone here.

Patara Beach -- Patara, Turkey
Patara's the longest beach on the Turkish Riviera, and features the requisite soft sand and warm, shallow water of all the world's truly great shorelines. It's also a protected nesting site for sea turtles, meaning that: a) the odds of slashing your foot on a carelessly discarded broken bottle are pretty slim; and b) you should be completely comfortable with turtles seeing you naked.